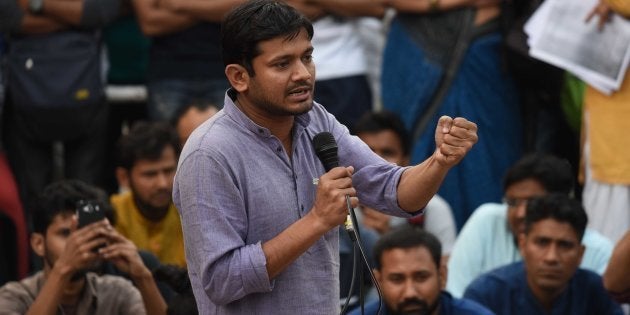 NEW DELHI — Rumour has it that Kanhaiya Kumar will contest the 2019 Lok Sabha election from his home district of Begusarai in Bihar.
If true, his running for a Member of Parliament seat would be the third milestone in the short but eventful political life of the 31-year-old who, in a span of two years, has gone from being a Jawaharlal Nehru University (JNU) student activist to a Communist Party of India (CPI) leader.
In 2016, Kumar was accused of raising pro-Afzal Guru slogans and sedition by the Modi government. His arrest triggered the biggest public outcry since Mohammad Akhlaq's lynching the year before. It came a month after Rohith Vemula, a Dalit student, hanged himself after he was expelled from the University of Hyderabad.
Two years after the incident that gave rise to the right-wing labelling everyone in JNU as 'anti-national', the Delhi police are yet to file a charge sheet against Kumar.
Then just 29-years-old, Kumar, without ever appearing to take himself too seriously, emerged as a youth leader who had challenged the Modi government. The speech he made soon after being released from jail made him an overnight sensation. "We will go forward. We will struggle and we will win and defeat the traitors of this city. With these words, I appeal for unity," he told the students in his charged campus.
In a recent conversation with HuffPost India, Kumar, whose mother is an anganwadi worker, spoke about how he came to make that speech, whether he is running for office in 2019 and why he is convinced that Modi-era politics is over.
Why do you want to contest the Lok Sabha election?
I believe in parliamentary democracy. I have never rejected the idea of being a lawmaker. Parliament is an important place in the process of social transformation. I'm not negating the idea to contest the election but there has been no formal conversation. No constituency has been decided, no party has been made a candidate, nor have possible allies like the Congress and RJD (Rashtriya Janata Dal) have had any formal talk or alliance.
Politics is also about perception. The perception is that Narendra Modi and Yogi Adityanath are not "personally corrupt". How do you feel about allying with Lalu Prasad Yadav who has been convicted of corruption?
Obviously, I'm against corruption but our challenge is also to stop BJP's attack against the Constitution. Unity of opposition is vital to do that. If Lalu Prasad Yadav had allied with the BJP, then would he be corrupt? There were many people who have gone from being brahstachaari to sadachaari after joining the BJP. What about Narayan Rane, Mukul Roy, Naresh Agrawal? People feel that corruption was made an issue but it was never really investigated. Only those who opposed the BJP were investigated.
We need to understand the dialectic between perception and reality. If perception is really contrary to reality, then the perception cannot stay for long. The perception that Modi ji is not personally corrupt is also breaking. If Modi ji is not personally corrupt then what were Mehul Choksi and Nirav Modi doing with Modi ji? The man who has run away with Rs 35,000 crores, how is he friend of Modi ji? How did the turnover of the company owned by Amit Shah's son rise by 16,000 times in two years?
Still, the BJP appears to be winning the perception battle, while the Opposition is failing to get its act together.
It is a false narrative created by the mainstream media of this country, but the perception is being broken. Today, people are asking about basic issues: what about 16,000 farmer suicides, what about the two crore jobs that you promised, what about black money, and when the Kathua rape case happened, we witnessed a BJP minister take out a rally for the accused. As young leaders and activists in this country, it is our responsibility to fight against the fake news and propaganda created in favour of Mr. Narendra Modi. It is our responsibility to provide actual information for this country.
All kinds of political parties are having to come together and they are still not sure about beating the BJP.
BJP successfully launched a divide-and-rule campaign to communalise society on the basis of religion. Everywhere there is a Hindu-Muslim debate that is taking place. After successfully completing the first phase of divide and rule, the BJP has started a new campaign called divert and rule.
Let's take demonetisation. The Finance Minister says that the number of people giving income tax has increased. What was the campaign in 2014? That they would finish taking income tax, they would take indirect tax, and take direct tax from the corporate houses. Now, the increase in people giving income tax, which was increasing in any case, they are passing it off as an outcome of demonetisation. When they were asked about rupee weakening compared to the dollar, they are saying the dollar has strengthened. When the urban middle class has started getting troubled about the petrol-diesel hike, they have created urban-naxalism.
When you take your bike in the morning, and have to get petrol filled for Rs 83 a litre, it is a day-to day-frustration. Divide and rule, divert and rule. The BJP believes they can keep using these policies to stay in power. They are wrong. The propaganda is already fizzling out.
Divide and rule, divert and rule. The BJP believes they can keep using these policies to stay in power. They are wrong. The propaganda is already fizzling out.
The majority of Indians still say they will vote for Narendra Modi as PM.
The maximum popularity that he enjoyed was during 2014, and you will agree that he is not as popular today. So, 31% will decrease to, let's say, 25% – best performance. A united Opposition has to manage just 26% votes. It's not a big deal. And that is why the BJP is afraid that they will lose in the coming election. And that is why they are aggressively pushing their policies of divide and rule, divert and rule, through the media. And that is why RSS (Rashtriya Swayamsevak Sangh) and its cadres are spreading misinformation on a large scale through Whatsapp.
If the Modi government had not bothered people with demonetisation, GST and high fuel prices, then Hindus just might have been okay with further communalisation, Hindu Rashtra.
This is not true. They have successfully managed to communalize, but the majority within each section of our society believes in diversity. I was a student of International Studies. In this entire subcontinent, there is no alternative to democracy. If there is no alternative to democracy, it is not possible to make India into a Hindu Rashtra. Democracy needs India. Undemocratic forces like the BJP may come into power through their communal agenda but they cannot retain or sustain because of the diversity of this country. If the majority of Hindus were communal, then would the BJP have got just 31% vote? They would have got 69% vote.
What has happened is that the BJP is successfully using the symbolism of Hinduism and they have created a confusion between Hinduism and Hindutva. That is why they garland Gandhi's photo even though they probably hate doing it. That is why they put an image of Gandhi's spectacles on Swachh Bharat Abhiyan campaign even while naming everything after Deendayal Upadhyay. They have used Swami Vivekananda even though he is someone who said the poor should eat cows for protein. They have used Bhagat Singh even though his most popular book is Why I'm an atheist. But even today, the majority of Hindus are not willing to accept either the BJP or the RSS as their representatives.
BJP is successfully using the symbolism of Hinduism and they have created a confusion between Hinduism and Hindutva.
Some would argue the majority is already indifferent to attacks on minorities. How do you explain the normalisation of cow vigilantism and lynching of Muslims?
It is not just about the Muslims. Dalits have been hurt by cow vigilantism. It is a clear-cut economic attack on Muslim and Dalits in the name of religion, to gain economic and political power. When Narendra Modi is saying that picking up garbage gives spiritual pleasure, he is borrowing the idea from the Manu Smriti. Manu Smriti is not a religious text. It is rule of law. It is a code of conduct for how Hindus should lead their lives. They want that with the exception of the top layer, everyone else should fall into the hierarchy.
When it started, people thought that they have come to protect Hinduism. But that confusion is going because the majority of famers committing suicide are Hindus. The majority of the engineers, who are roaming around without jobs, they are Hindus. The process of realisation is slow, but people have started realising.
There was a massive hue and cry when Mohammad Akhlaq was lynched. Now a communal lynching is just another news report.
Why were two artists killed in Assam? You have to understand the mobocracy which is being propagated by the different television channels. Why was Umar (Khalid) fired on? To increase the mob mentality. Why were NGO workers inside Jharkhand raped? It isn't just about cow vigilantism or communalism. You have to see the deeper trend within society. It is to weaken law and order, democracy and our undertaking of the constitutional principles that govern our country.
Today, there is no one campaigning on the ground like the RSS. There is no other organisation to challenge it. The majority of people have been left for them to communalise. The picture of India they are presenting is fake. The reality is that from Kashmir to Kanyakumari, India is one but diverse. We, civil society, youth leaders, women's rights leaders, Dalit leaders, we all have explain this diversity through the Indian Constitution. We have to talk about citizenship, not caste and religion. I'm very optimistic because I have too much faith on the young generation of this country.
The reality is that from Kashmir to Kanyakumari, India is one but diverse.
Would you be following this political trajectory if the Modi government had not arrested you?
Yes, I was doing the same thing. What has happened is that the scale has increased. We were fighting for a democratic space within the walls of our campus. The horizon has increased because of the arrest, because of the media coverage.
It can take a long time for a youth leader to take get a ticket to contest elections. Has the BJP inadvertently helped speed along the process in your case?
If someone is batting and a bowler throws an outswing then it is the ability of batsmen to use the pace and motion of the ball and convert it into a six or four.
BJP tried to defame JNU. JNU turned that disadvantage into an advantage because JNU is the land of social justice. JNU is land of supporting people's movement, JNU is the land of gender justice. It is the legacy of JNU that when anyone attacks the Indian Constitution, JNU digs in its heels and takes a stand. It is the history of JNU. I'm doing nothing new. I'm playing my historical role which was given by circumstances. Nothing else. It is not about my quality or ability, it is the quality and ability of JNU. When someone puts this kind of bouncer on JNU's pitch, JNU knows how to use it.
It is the legacy of JNU that when anyone attacks the Indian Constitution, JNU digs in its heels and takes a stand.
You have been called a member of the tukde tukde gang. Have you been hurt by this?
I have studied on the money of this country's taxpayer. I am standing shoulder to shoulder with the people of this country. The people who say these things are the people who have a history of divide and rule. I also want to say that those who lived on the tukdas of the British, and are now living on the tukdas of the Ambanis and Adanis, they are part of the tukde tukde gang. It doesn't hurt me.
Were you scared after you were arrested?
It was not a scary situation but I was worried when I was attacked by the "lawyers" inside the court premise. I have faced that kind of mobocracy. As an accused, I had the right to be produced in front of the judge. But there was no rule of law. A crowd came and started beating people in front of the police. That was a very sad movement. I'm not frightened because it really is not an option when one comes from the background that I do. If we were frightened, we would not be able to live a single day.
Is your mother worried?
My mother is worried but she doesn't express it often. If there is an attack anywhere, a call comes from home. She is especially worried because of the current climate in the country. People getting shot on the street, getting jailed, getting called traitors, accused of being urban naxals. Govind Pansare, M.M. Kalburgi and Gauri Lankesh have been killed. I was very close to Gauri Lankesh. She used to call me her son. My mother and Gauri Lankesh have both told me that you should not bow your head when you see something wrong. When I got out of jail, my mother said an interesting thing: "You don't have to remember the truth but a lie will change every time."
You don't have to remember the truth but a lie will change every time.
How did the speech at JNU happen? Had you prepared?
It was completely unexpected because I did not think that I would get bail. It was the happiest moment when I returned to JNU, which is like a second home to me. I did not even realise that so many people would be waiting in the campus. When I was talking, I didn't even know that it was being carried by the media. It was a completely unprepared speech. I had not spoken to anyone for 20 days in jail, so the words just started coming out. Everything that was going on in my head for 20 days, and I could not say to anyone, I said everything. And that moment of my life will never be repeated.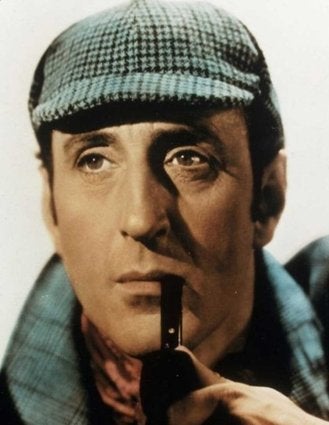 The Best Sherlock Holmes Of All Time