In a scathing attack that is sure to raise the hackles of the anti-beef lobby, Karnataka Chief Minister Siddaramaiah yesterday said nobody could stop him from eating cow meat if he so wished. He also took a dig at fringe right wing groups that police Indian culture.
"Till date I have never eaten cow meat. But if it suits my palette and if I want to eat beef, I will eat it. Nobody can stop me," he said at the Karnataka Youth Congress General Body meeting.
Siddaramaiah mentioned the Kerala House debacle to make his point.
"I was still in Delhi when the police entered the Kerala Bhavan suggesting that beef was being circulated for food. And this, without the knowledge of Delhi chief minister Arvind Kejriwal. How can anybody stop people from eating what they want?" the Times of India quoted him as saying.
Three men from the fringe group Hindu Sena had barged into Delhi's Kerala Bhavan complaining that the canteen served beef, despite being told that the famous beef fry on the menu consisted of buffalo meat. It escalated into a fullblown war of words between the Kerala government and the Centre before Home Minister Rajnath Singh intervened with an apology.
It was found that Hindu Sena leader Vishnu Gupta was the one who made a call to the Delhi police, following which a contingent of 20 police personnel arrived at the Kerala House to maintain peace. Singh said he had asked Delhi Police Commissioner Bhim Sain Bassi and his team "to be careful while acting out on such complaints in future."
"The killing of a Muslim man in Dadri for eating beef, the murder of Kalburgi, Pansare, Dabholkar the Dalit children in Haryana have thoroughly exposed the communal and casteist agenda of the BJP and the RSS," Hindustan Times quoted Siddaramaiah as saying.
The CM's comments came even as many of India's cultural icons have raised their voices in protest against censorship and curbs on rights. A group of 53 historians, including Romila Thapar, Irfan Habib, KN Pannikar and Mridula Mukherjee, have issued a joint statement alleging that "differences of opinion are being sought to be settled by using physical violence" in the country.
"Arguments are met not with counter arguments but with bullets," the statement said referring to the Dadri lynching and a recent ink attack on author Sudheendra Kulkarni during a book launch function in Mumbai. The historians join Sahitya Akademi Award-winning writers, scientists, poets and filmmakers in their condemnation of "a climate of intolerance" in the country under the rule of the present right wing government.
Union Minister Arun Jaitley has rubbished the accusation of the writers and termed the protest a "manufactured revolt" and an attempt to destabilize the government.
Times of India reported that Devyani Singh, editor of the publication Shiksha Sarthi in Haryana, has been sacked after she wrote an article on beef. There is a complete ban on cow slaughter in Haryana.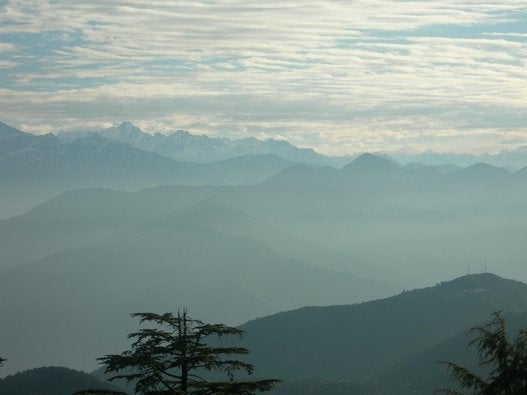 30 Offbeat Indian Destinations