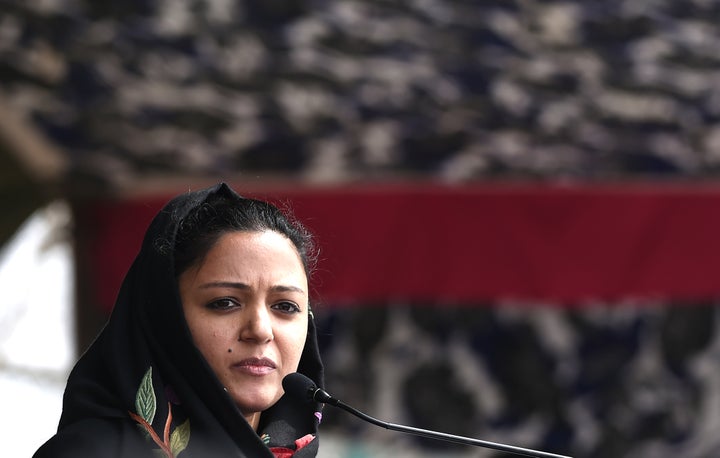 NEW DELHI —Home Minister Amit Shah's announcement about the revocation of Articles 370, which safeguards Jammu and Kashmir's special status, was met with a silence from the people it impacts the most: Kashmiris who have been left without mobile phone and internet services.
This communication blockade, which was put in place the night before the Narendra Modi government's announcement, ensured that hardly any voices from the ground reached the mainland.
Speaking from Bengaluru, Shehla Rashid, a Kashmiri political activist, described this development as the Bharatiya Janata Party government "bulldozing their will."
Rashid asked how the BJP-led central government could take this step when there is no functioning government in Jammu and Kashmir.
"Let there be a Legislative Assembly and an elected government. They cannot do this without consulting the government of J&K," Rashid said.
The J&K Assembly was dissolved in November, six months after the PDP-BJP coalition government collapsed.
According to Shah, Ladhakh will be a union territory without a legislature, while Jammu and Kashmir will be a union territory with a legislature.
Ram Nath Kovind, President of India, has signed this notification, Shah told Parliament.
Rashid admitted feeling helpless, but she said that Kashmir's leaders, many of who are under house arrest at present, "will fight."
"This is yet another betrayal in the sea of betrayals by India," she said.
National Conference leader chief Omar Abdullah said that the Government of India (GO) "has resorted to deceit and stealth in recent weeks to lay the ground for these disastrous decisions."
"Government of India (GOI)'s unilateral and shocking decisions today are a total betrayal of the trust that the people of Jammu & Kashmir had reposed in India when the state acceded to it in 1947. The decisions will have far-reaching and dangerous consequences. This is an aggression against people of the State as had been warned by an all-parties meeting in Srinagar yesterday," he said following Shah's announcement.