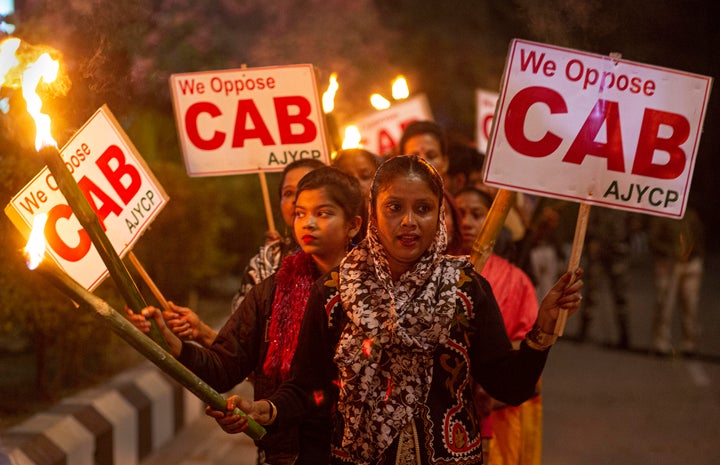 In what has become par for the course, the BJP government has responded by cutting off the Internet in Assam and other areas. Soon after 7PM on Wednesday, people started receiving messages from their network providers, stating: "Data Alert: Dear Customer, as per the government instruction, internet services have been temporarily stopped in your area."
These messages didn't contain more information, or give any indication of how long the Internet shutdown would last this time. If all of this sounds familiar, it's because we saw almost the exact same process take place just a few months ago, in Kashmir.
While the future of Jammu and Kashmir was being decided in Delhi, the people of Kashmir were cut off from the discussion, and their voices were not being heard. The people of Kashmir faced a complete communications blackout, with mobile Internet services, landlines and even broadband connections being shut since Sunday night. Some broadband providers are still active but for the most part, Kashmir went dark.
This is not some isolated event, though—clamping down on communications has almost become the de facto state of living in Kashmir. According to internetshutdowns.in — a platform to track Internet shutdowns in India, created by the Software Freedom Law Centre, India — there have been 176 Internet shutdowns in the state since it started tracking this data in 2012.
This has not only meant a loss of economic opportunity to the people in the state, it also means that decisions that change their lives are being taken without their voice of assent or dissent being recorded.
The shutdown has also meant that the rest of the country has no idea what is happening in Kashmir. Not only are people in the state unable to post on social media or talk to others over the phone, Kashmir's local newspapers and websites have also been in a state of dormancy. A look at the websites of Kashmiri dailies such as Greater Kashmir, Kashmir Reader, Kashmir Observer and Rising Kashmir show that they couldn't publish the news of Article 370 being scrapped.
Hurting the economy
Aside from silencing voices within the Valley, actions like Internet shutdowns also have serious economic impact. According to a report by the Indian Council for Research on International Economic Relations (ICRIER), India has lost approximately $3 billion between 2012 and 2017 due to Internet shutdowns. A similar report by the Brookings Institute in 2016 also arrived at a similar figure, estimating that shutdowns cost the country $2.4 billion.
These are just abstract figures, but for the people living in Kashmir, regular Internet shutdowns have meant a real loss of opportunity. Speaking to Quartz, entrepreneur Sahil Verma talked about how he quit a high-paying job in Mumbai to move to his family home in Kashmir and set up an online store for dry fruits and saffron. After the death of Burhan Wani, Internet shutdowns were imposed and for 100 days in a row, Verma's business had to stay shut. Eventually, he gave up and moved out of Kashmir.
"For the people living in Kashmir, regular Internet shutdowns have meant a real loss of opportunity"
There are several start-ups in Kashmir, but many face challenges similar to Verma's. KashmirOneStop.com, which sells traditional Kashmiri goods, was in the middle of a fundraise when it was affected by Internet shutdowns. They told Quartz that the investors backed away in the face of the turbulence. In another incident mentioned in the report, the delivery boy of a local e-commerce company was caught in pellet firing while working.
Speaking to MoneyControl, a Kashmiri start-up founder said: "The major problems for the technology-based startups that want to have Kashmir as their base are internet shutdowns, lack of inclination for technology education besides the incessant cases of violence in the state."
"Recently, a Kashmiri startup Czar said that the company was on the verge of being sold out until the founders decided to shift some of the important operations in Uttarakhand and the startup got a new lease of life."
Does it even help law and order?
Aside from the fact that shutdowns erase the voice of the people, and also hurt the economy, there's also the fact that such measures might not help with law and order, the ostensible reason for which they're being used in the first place. Police in Haryana have given testimony against the effectiveness of Internet shutdowns which, they say, cause additional challenges.
Faced with the potential of a riot ahead of a Haryana court verdict in a rape case against Dera Sacha Sauda (DSS) head Gurmeet Ram Rahim Singh, police in Panchkula faced a challenge in estimating the size of crowds gathered at different locations.
"We were until then sharing information and photos on WhatsApp to figure out the number of people pouring in the city from various points as it helped identify problem areas. DSS followers had started gathering August 22 onwards," Panchkula police commissioner Arshinder Singh Chawla has said, according to a report by Manoj Kumar first published by the Centre for Internet and Society.
"As the Haryana police's experience shows, the shutdowns are not just harming citizens, but are counter-productive to maintaining order as well."
This was a replay of events during the Jat agitation of 2016 as well—protestors were present in much greater numbers than police personnel, who were not aware of the scenario on the ground. The police also had to think twice about sending messages asking for help over the radio, as this could have been tapped into by the protestors.
This is in stark contrast to what happened in Mumbai, where former police commissioner Rakesh Maria made use of WhatsApp and SMS messages to prevent a scuffle from turning into a riot during Eid celebrations in early 2015.
India's Internet shutdowns have been criticised by many, including the UN, and as the Haryana police's experience shows, the shutdowns are not just harming citizens, but are counter-productive to maintaining order as well.