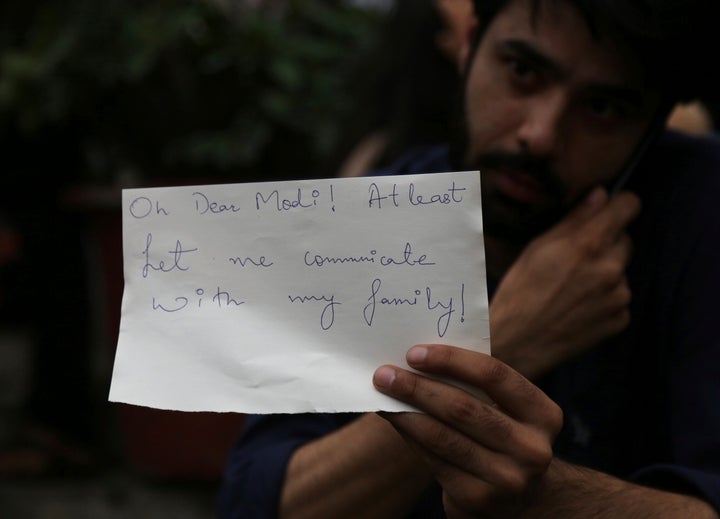 The government has set up two helplines for residents outside Jammu and Kashmir, the Deputy Commissioner of Srinagar said on Thursday.
The two numbers can be used by residents and students outside Jammu and Kashmir to reach their families in the Union territory.
The Indian Parliament approved a resolution and bill to this effect on Tuesday.
The resolution was adopted by Lok Sabha with 351 members voting in its support and 72 against it, while one member abstained. The bill to create two UTs ― Jammu and Kashmir, and Ladakh ― was passed by 370 votes in favour and 70 against. Modi was present in the House.