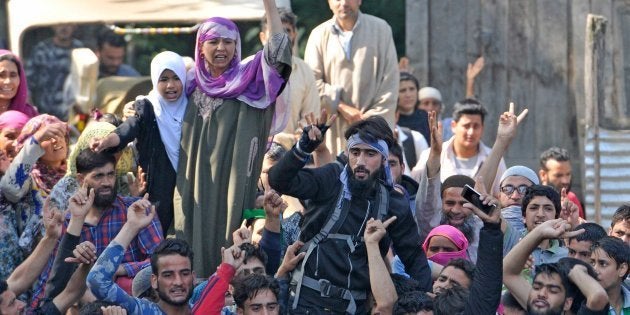 A day after top Hizbul Mujahideen commander and Burhan Wani's aide Sabzar Ahmed Bhat was killed in an encounter in the Kashmir Valley, some part of Kashmir has been put under curfew fearing unrest that had followed Wani's death.
The Indian Express reports that many people had managed to reach Tral for Bhat's funeral and that people had started pouring into Ratsuna in Tral as the news of Bhat's death spread.
Bhat was killed in an encounter in Kashmir along with eight other terrorists.
The Indian Express report said that while there were sporadic protests in Kashmir, it was less that what it was a few days ago. The report said that inside Srinagar the Ganderbal, Bandipora, Budgam and Kupwara districts were out under curfew while Khanyar, Nowhatta, Safakadal, M R Gunj, Rainawari, Kralkhud and Maisuma police station areas were under curfew outside of the state capital.
Saturday saw a civilian killed and at least 30 people were injured in violent clashes between protesters and security forces in the Kashmir Valley.
A spontaneous shutdown was observed in most parts of the Valley as violence erupted at more than 50 places,PTI reported a police official as saying.
A report in Greater Kashmir said that strict restrictions were imposed in South Kashmir on Sunday with clashes between protester and forces erupting in many areas.
The report said all roads to Tral at Sangam and Awantipora had been sealed to stop people from going to Ratsuna, Bhat's native village and that the army was also deployed at several places on Srinagar-Jammu highway including Sangam, Awantipora and Bijbehara.
It also reported locals as saying people who tried march towards Tral were being beaten up by the forces.
Even as the curfew remains in place, Home Minister Rajnath Singh has asserted that the Modi government had found a permanent solution to Kashmir.
Another BJP leader was quoted as saying that stone pelters would be dealt with an iron fist.
The Hindustan Times quoted the senior BJP leader as saying, "They (stone-pelters) will be killed, if they raise arms. There cannot be dialogue with stone in your hands."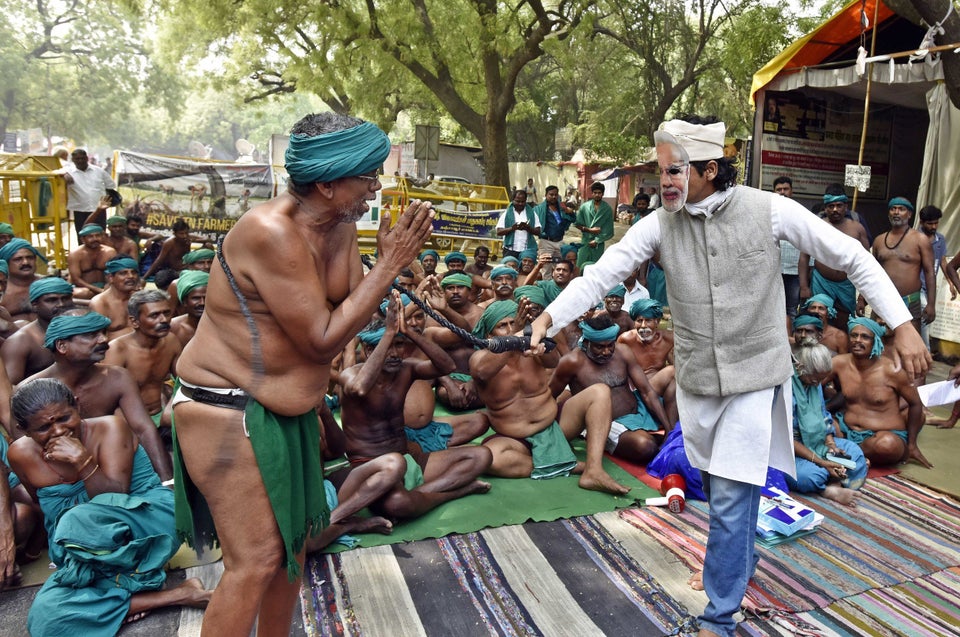 Tamil Nadu Farmers Protest In Delhi