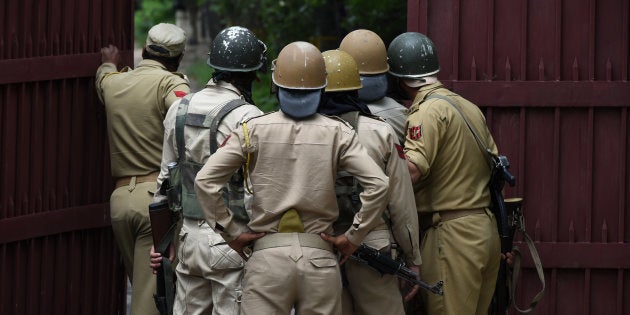 Police officers in Kashmir have called out politicians as "hypocrites" who are unconcerned when members of the Jammu and Kashmir police are killed in the line of duty.
Tahir Ashraf, a police official, tweeted, "Those who enjoy #JKpolice protection/help and fail to side with them at the time of grief are hypocrites with dead conscience."
The Indian Expressreported that Ashraf is a Superintendent of Police rank officer posted as Staff Officer to an Inspector-General of Police (IGP).
A total of 607 police personnel were killed in the country in 2014, according to National Crime Bureau Record (NCRB) data. Highest casualties were reported from Uttar Pradesh (82) followed by Maharashtra (69), Punjab (60) and Tamil Nadu (59) under this head during the year. There were 52 causalities reported in Anti Terrorist/Extremist operations from 10 States, the highest number of casualties was in Chhattisgarh (18), and Jammu & Kashmir (13).
According to the NCRB data for 2013, 13 police personnel were killed in Jammu & Kashmir.
On Friday, six policemen were killed in an ambush on the outskirts of Anantnag district of south Kashmir, with terrorists disfiguring their faces. Among them was 32-year-old Feroz Ahmad Dar, who had promised his children that he would visit them on Eid.
In 2013, Dar wrote this on his Facebook page: "Did you ever stop for a while and asked yourself, what is going to happen to me the first night in my grave?"
Jammu and Kashmir Chief Minister Mehbooba Mufti on Monday visited Dar's family.
Speaking on condition of anonymity, a police officer in south Kashmir told the The Indian Express, "We are fighting the dirty war of these politicians. We are the ones who on the ground face the consequences of their (politicians') ill-conceived decisions. We stand by them in their worst times."
"But when it is time for them to stand with us, they simply vanish," he told the newspaper.
Another unnamed police official in Srinagar told the newspaper that the death of soldiers were mourned, but no one cared when police personnel lose their lives.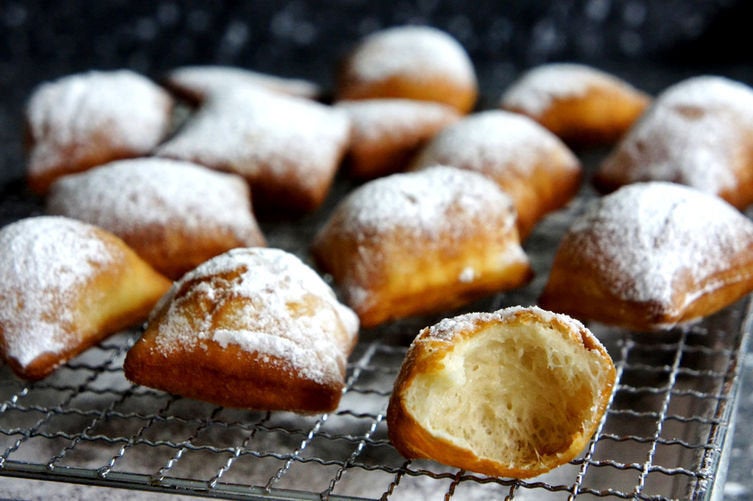 17 Fatty Foods To Eat On Fat Tuesday
Popular in the Community