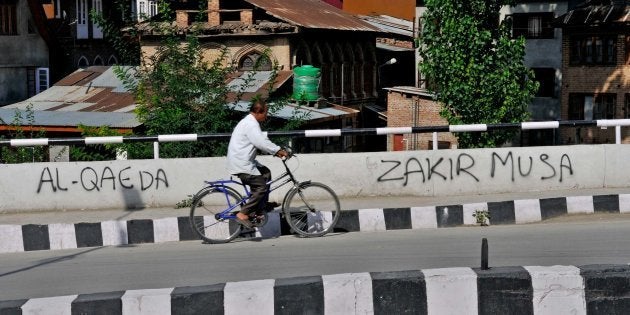 After receiving inputs about the movements of Kashmiri militant Zakir Musa near Amritsar, the Punjab Police has released 'wanted' posters, say reports. The state has also been put on high alert, ANI reported.
Gurdaspur SSP Swarandeep Singh told ANI that they had inputs about Musa's movements near Amritsar. "So we have released wanted posters of him to make public aware and have requested [the] public to tell us if they have any information," he further said.
Singh also said that extra forces have been deployed because the police had inputs that Jaish-e-Mohammed terrorists have infiltrated Punjab.
ATimes Nowreport said that Musa was in Punjab and planning to move towards Delhi. The report also cited a release from the DGP of Punjab saying that the state police has been directed to conduct strict checking of vehicles.
"Take suitable counter-measures for all sensitive locations in your area," the police circular said, according to the Times Now report.