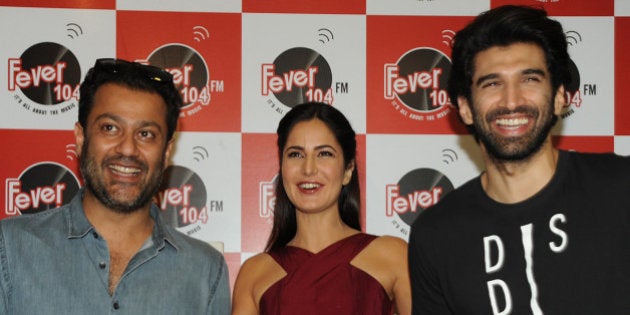 NEW DELHI -- Katrina Kaif approached Abhishek Kapoor for the role of Firdaus as the actress is a fan of Charles Dickens' celebrated classic Great Expectations (2012), the inspiration behind Fitoor.
Set in Kashmir, the upcoming film will see Katrina stepping into the character inspired by beautiful but cold Estella while Tabu is playing eccentric Miss Havisham and Aditya Roy Kapur is Pip, an orphan.
"Before I started casting, Katrina did reach out to me. She heard that I am making this book and she had read it in her school. She wanted to be a part of it. She is perfect for the role as she is very beautiful and she is also aspirational like her character in the film," Abhishek told PTI.
"Katrina has never attempted a film like that. So, it was also a challenge for me and also interesting to see how it would play out with Tabu and Aditya. It would make for an exciting experience for me."
The Rock On (2008) director, who is returning behind the camera after a gap of three years, said he always wanted to try his luck in an out-an-out love story and what better than Dickens' classic tale of romance.
"I have not tried love as a genre and this is a classic tale of love. It just talks about love in a totally different context. I find it very fascinating and I thought that if I set it in India, it would appeal to our audience," said the director, who also read the novel in his school days.
Abhishek feels the enchanting beauty of Kashmir provides the perfect setting for the film as it complements the beauty of the two leading ladies.
"As a child, I have grown up watching most romantic films set in Kashmir. Those movies left a mark on me. Then for a couple of decades nobody shot in Kashmir. It is very special place, not like other hill stations. The beauty of Kashmir is not real, not a fantasy but surreal.
"The film's story is also like that. The characters in it are kind of lost in time and Kashmir has that air about it."
The director said he kept the theme of the novel intact but drew his characters in a more believable manner.
"Havisham's character doesn't make you feel the pain she went through after her lover left her at the altar on the day of her wedding in the novel. I have not tried to make her in a caricature way.
"I have tried to make her dilemma and problems far more believable. The film is about real emotions and the effect of heartbreak, it just doesn't go away. There is a lot more bitterness to that and you pass this negativity on others."
Also starring Aditi Rao Hydari and Rahul Bhat, the romantic saga hits theatres on 12 February.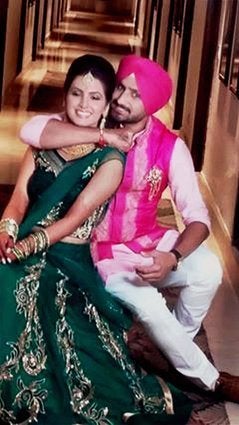 Harbhajan Singh's Reception