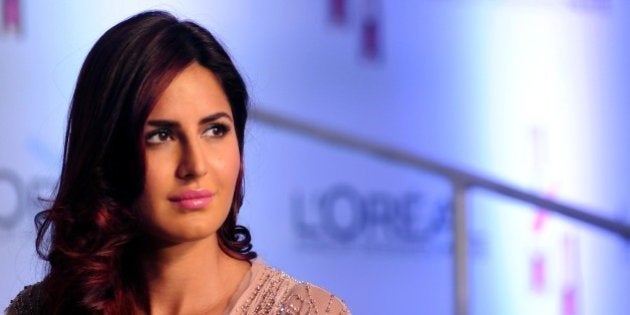 The prospect of having sex can make some of us nervous.
Good looking movie stars, it turns out, are human just like the rest of us. Of course, they have the added pressure of doing it in front of the camera but with no real nudity involved, of course. Even so, Katrina Kaif and Aditya Roy Kapur had a torrid time shooting an already torrid scene in director Abhishek Kapoor's next, 'Fitoor', which is reportedly an Indianised adaptation of the Charles Dickens classic 'Great Expectations'.
According to Mumbai Mirror, the duo took more than 12 hours shooting for a "steamy lovemaking sequence" in the film at a studio in Mumbai's Film City earlier this week.
The report said: "The orphaned Noor, who is a modern-day Pip, falls in love with the gorgeous but uppity Estella and makes her his muse. In this sequence, the couple distance themselves from a party to go up a long, winding staircase to the floor above. When they enter a room, Firdaus notices the beautiful portrait that Noor has painted for her."
It added that Kaif and Kapur, who are working together for the first time, rehearsed for four hours to get this sequence right. It's not like they can breathe a sigh of relief now, though: an unnamed source quoted in the report said, "By the end of the day, they were frazzled. And this is certainly not the end of their schedule as there will be a lot more passionate kissing in the days to come."
Is anyone else feeling really unsympathetic towards the two right now?