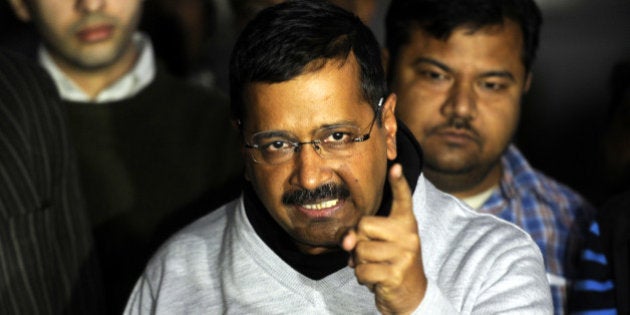 NEW DELHI -- Upping the ante against the central government today, Chief Minister Arvind Kejriwal claimed that the Central Bureau of Investigation had seized documents from the Delhi Secretariat, which had nothing do with allegations of corruption against a senior bureaucrat in his office.
The CBI claims that its raid on Tuesday targeted Rajendra Kumar, Principal Secretary to the Chief Minister, who allegedly set up various companies to award work orders without issuing tenders, resulting in financial losses.
But Kejriwal has accused Prime Minister Narendra Modi of unleashing the investigative agency against him, and to whisk away files which could prove financial irregularities in the Delhi & District Cricket Association (DDCA) when it was headed by Finance Minister Arun Jaitely.
Jaitley, who headed the DDCA for over a decade till 2013, has rubbished Kejriwal's claim. CBI has categorically denied taking documents which were not related to the probe against Kumar.
While the Bharatiya Janata Party has asked Kejriwal to apologise for calling Modi a "psychopath and coward," the chief minister has accused Modi of using the CBI to carry out his personal vendetta against political opponents.
This latest round of sparring is the ugliest episode of the year-long turf war between the Centre and the Delhi government, which has played out since the Aam Aadmi Party came to power in February after handing a crushing defeat to the BJP and the Congress Party.
The BJP has accused Kejriwal of blocking the corruption probe against a senior official in his government.
Since the allegations against Kumar go back several years to 2007, Kejriwal has questioned why the CBI chose to conduct its raid on Tuesday.
CBI kept reading DDCA file in my office. They wud hv seized it. But after my media briefing, they left it. Not clear if they took a copy

— Arvind Kejriwal (@ArvindKejriwal) December 16, 2015
Why is Jaitley ji so scared of DDCA probe? What is his role in DDCA scam?

— Arvind Kejriwal (@ArvindKejriwal) December 16, 2015
CBI has turned into GBI - Gujarat Bureau of Investigation: Sudip in LS

— AITC (@AITCofficial) December 16, 2015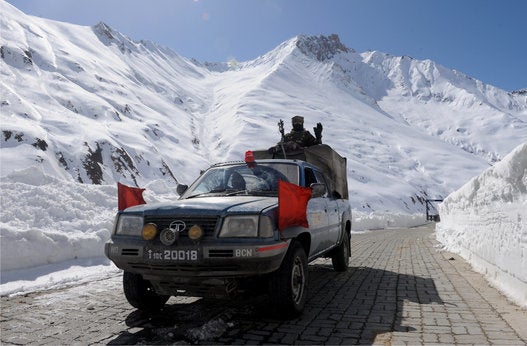 Best Road Trips To Take In India