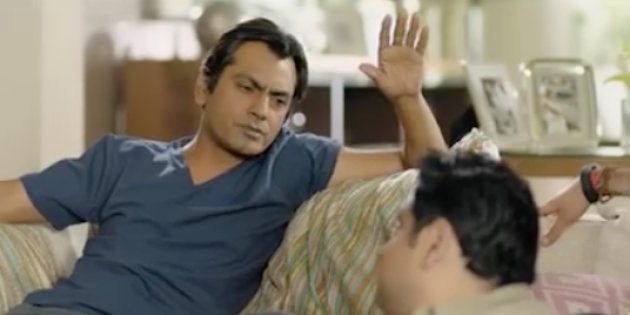 Picture this. A bunch of men are sitting together, eating popcorn and cracking jokes. One of them then brags about not tolerating his wife's "attitude" and resorting to "dhulayi", a slang for beating up. "Bhai se attitude bardash nahi hoti" (Bhai cannot tolerate attitude)," one of the men says. "She misbehaved again" and therefore, in response, he said he did this: "Mera haath utt gaya, uski dhulayi ki" (I raised my hand and beat her up)".
This is a commercial and not one to raise awareness about the nature of domestic violence. It's a washing machine ad. And as The Ladies Finger pointed out, it almost makes it seem like domestic abuse can make for a 'perfect punchline'.
The advertisement was not officially released or aired. However, leaked footage from the advertisement was shared on a Facebook page. Had it seen been officially released it would have been a part of the promotional material for Kenwood electronics in Pakistan.
Now, Kenwood, a US-based brand, has issued a statement and claimed that the ad had not got the final clearance for airing. However, Kenwood Pakistan did admit that they had found the concept humorous *insert gasp* and hence, went ahead to film it.
"We recently made a communication which was produced by our creative agency and the team in which we made a concept which we believed was humorous but we agree that our judgment was flawed and we failed to fully and deeply consider the ad in the light of view that many people have pointed out," the statement read.
If you have managed to make it through that punctuation less sentence, you'll realise that Kenwood Pakistan is saying that they didn't realise that domestic violence isn't something one should be joking about, until social media pointed out so. It's a quiet, frightening reminder of how normalised violence against women has become that a group of presumably informed people think nothing of make an ad mocking it.
"We would like to clarify that the AD was never approved for final release as there were amendments that had to be done in the content," the statement added.
Not sure what amendments were in the pipeline, but if the ad existed in the state we saw, it must have gone through several stages of clearance to have gotten made and edited. And it's flabbergasting how so many people -- which we can presume included women -- didn't see the problem in it.
They added: "Truth is a genuinely scary place to be in when you have made a mistake and more so when you are standing in front of such a large audience. We understand and feel it. Our latest communication has been in the center of it since the last few days. People have been advising us to disown the whole ad and state that it wasn't supposed to be released and was shelved. But we believe there is no better option than to admit our mistake and learn from it as we made it."
Yes the truth is indeed scary for women: that violence can inspire humour.
"I have made an effort to speak to Kenwood USA and Kenwood Japan and have asked a simple question: Why is it OK to use such crass and potentially violence inciting crap to make money and promote your company or your brand?? Our women and ALL women for that matter are scared and any of you that find this funny should consider a man beating your mother, sister or daughter ...and you laughing and thinking it is OK. Shame on Kenwood and its Executives that allowed this to take place – Their Disclaimer is also another eyewash and stinks of the same corporate nonsense that Delta Airlines demonstrated recently. This is not over yet," read a comment on the Facebook page the video was shared on.
In India, washing machines and washing powders have become the unlikely props for multinationals to declare that they stand for gender-equality. For years, detergent ads showed hapless women washing piles of clothes, till they land the magical washing powder. And helps her churn out glistening white shirts and sarees. So, to change that narrative, P&G's Ariel insisted men and women should 'Share The Load' and split laundry duties, HUL'S Surf Excel promised it's 'As Good As Mom's Hand Wash' and then Lloyd promoted 'Unisex Washing Machines'. While the Ariel ad hit all the right spots, the rest were riddled with problems.
Which makes us wonder, how rare is common sense among ad-makers in this part of the world?
You can watch the ad here. Warning: Be prepared to cringe.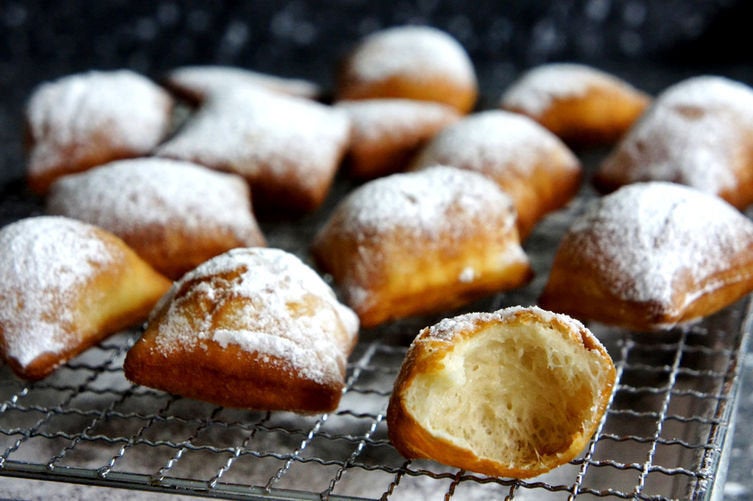 17 Fatty Foods To Eat On Fat Tuesday