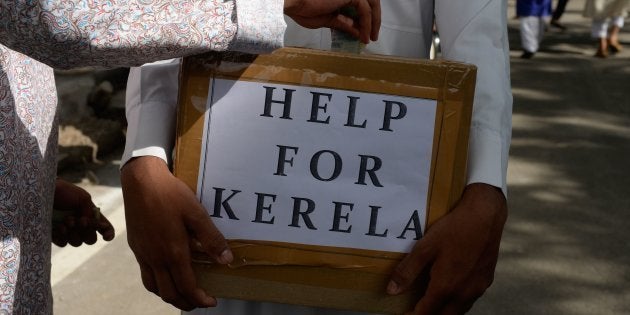 Amid large-scale destruction from the floods that ravaged Kerala, a mosque in the state is celebrating this Eid-al-Adha with a dozen Hindu families who have taken shelter there.
Scroll.in reported that the mosque, located in Nilambur in Kerala's Malappuram district, is housing 125 people displaced by the floods. Of these, a dozen families are Hindus.
The report quoted Abdul Vahab Koduvali, a school teacher living in the camp, as saying, "Everyone in the village went out of their way to save people and bring them to relief camps. We may have lost our homes and belongings but we are all going to celebrate Eid to mark our unity in this time of crisis."
The Times Of India had reported on Monday that over 30,000 people were living in 127 camps across Malappuram. This was after about 2,000 people returned home on Monday and 28 camps were closed.
The Kerala floods have killed 338 people and displaced more than a million. Thousands of homes have been destroyed in the floods.
Many people remain missing in the aftermath of the floods even as rescue efforts are being carried out by the National Disaster Response Force, the Indian Army and the Navy.
The crisis has received international attention and aid has been pouring into the state from around the world. The state government has also sought a 'special package' of Rs 2,600 crore from the centre.
Read the entire Scroll.in story here.