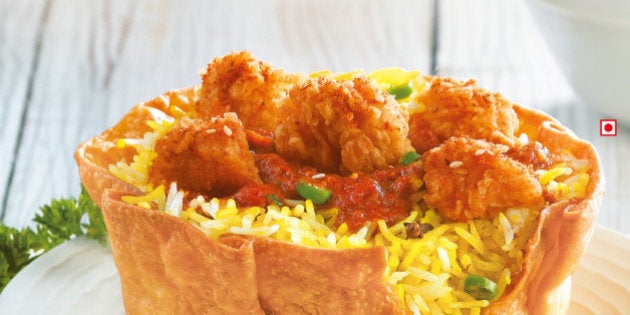 The Indian arm of the global fast-food chain Kentucky Fried Chicken (KFC) is launching its first edible packaging this week, in an attempt to eliminate usage of plastic packaging. According to a recent report, the country's plastic packaging industry that is growing at 18 per cent per annum is expected to reach $73 billion by 2020.
The first item on KFC's list is an edible rice bowl, made of a tortilla base, to hold curry and rice. "Rice Bowlz are amongst our best selling items, and we are trying to give it a delicious and eco-friendly twist," said Rahul Shinde, MD, KFC, India.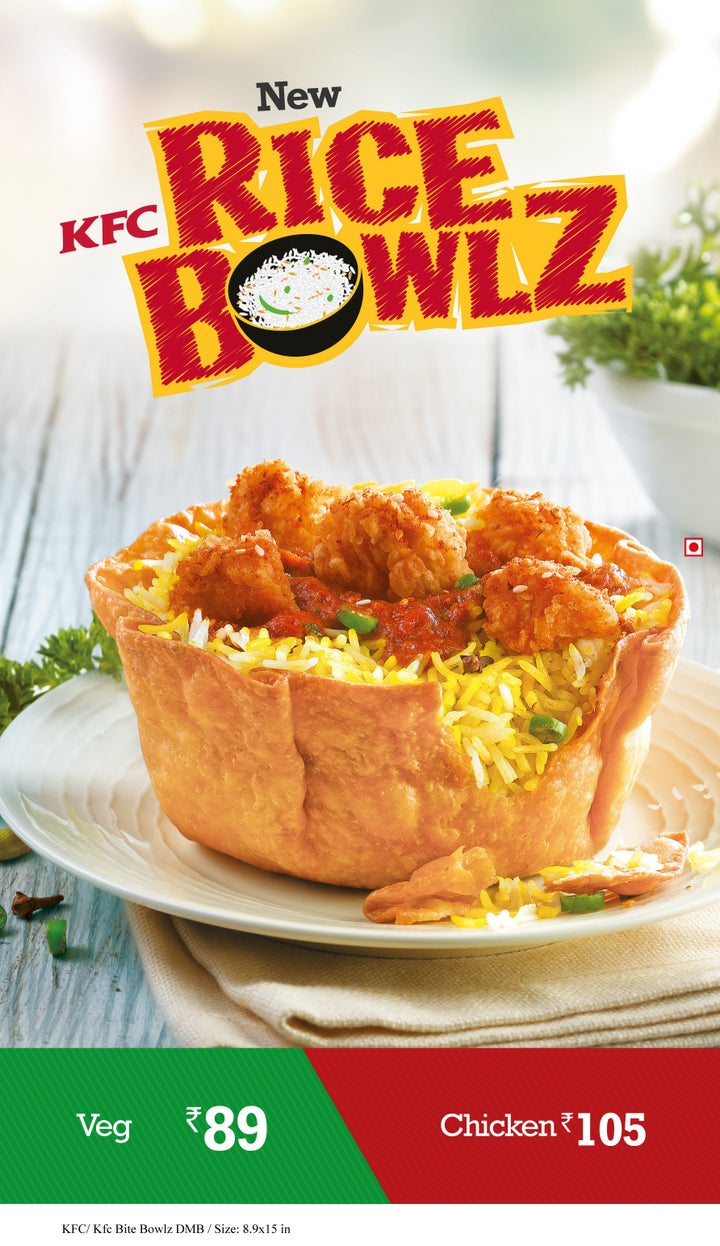 Shinde also said the company is attempting to uncover more long-term and sustainable solutions in their battle against plastic. "We have moved from plastic to more sustainable materials like paper (bowls and glasses). We are also evaluating the move to wooden cutlery as a long term solution," he said.
The item has been particularly selected for its popularity. It will first be launched in Bengaluru, keeping in tandem with the recent plastic ban order by the Karnataka government. Shinde also told HuffPost India that following consumer response, the product would hit other markets in India.
KFC is planning to launch the vegetarian and non-vegetarian variants from April 28-May 4, without any change in pricing (Rice Bowlz continues to be available at Rs 89 onwards).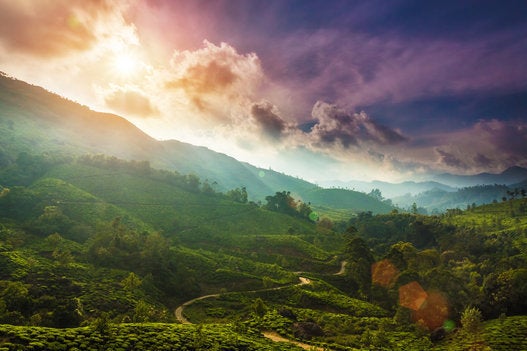 55 Images Of India's Stunning Topography On Earth Day
Popular in the Community