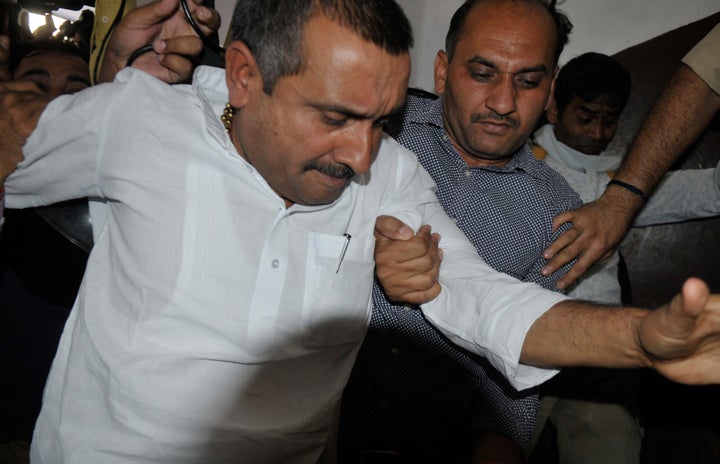 A Delhi court on Friday sentenced expelled BJP MLA Kuldeep Singh Sengar, convicted in the 2017 Unnao rape case, to life imprisonment.
District Judge Dharmesh Sharma also imposed a fine of Rs 25 lakh — Rs 10 lakh for the survivor and Rs 15 lakh for prosecution expenses — on Sengar.
The court also directed the CBI to continue assessing threat perception to the life and security of the survivor and her family members every three months.
It said they will continue to reside in rented accommodation made available by Delhi Commission for Women for one more year and directed the Uttar Pradesh government to pay Rs 15,000 per month for the rent.
The CBI had on Tuesday sought life imprisonment for Sengar, saying it was a fight for justice of an individual against the system.
District Judge Dharmesh Sharma had adjourned the proceedings in the case till Friday after hearing the arguments by the CBI, the complainant as well as the convict.
While supporting CBI's submission, the counsel appearing for the rape survivor also sought adequate monetary compensation for her, according to PTI.
Sengar's counsel, however, urged the court to give minimum punishment to him — 10-year jail term — saying he had no prior criminal record.