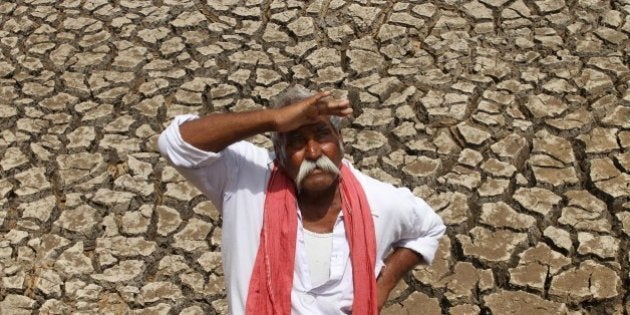 A major farmers' rights organisation announced a protest against the government's land acquisition ordinance on April 24, its office bearers said here on Friday.
All India Kisan Mazdoor Sabha (AIKMS) would be launching a protest at Jantar Mantar for the withdrawal of the land acquisition ordinance.
AIKMS will also present a memorandum to the president of India calling for its withdrawal.
"The government is making laws to uproot farmers and tribals and hand over their land, water and mineral resources to MNCs and their Indian partners for easy and quick profits, better described as windfalls," said Ashish Mittal, secretary of AIKMS.
Mittal highlighted that 63 percent of the land acquired for special economic zones is still lying unused and 1 lakh MW of thermal power plants production capacity is idle for want of coal and water.
He said the government must first complete the unfinished goals and then think beyond.
He said that the compensation paid to farmers for land acquisition is only three to four times the farmland rate but 30 to 40 times less than the actual market price.
Leaders and protesters who participated in the anti-Posco movement in Jagatshingpur, anti-Tata movement in Kalinga Nagar, anti-Vedanta movement in Niyamgiri, anti-Polavaram movement in Andhra Pradesh and Telengana and other prominent movements would descend at Jantar Mantar on April 24.
Mittal said around 5,000 protesters are expected to participate in the struggle.
Popular in the Community