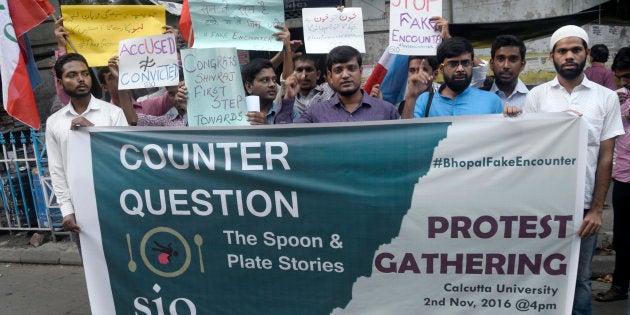 BHOPAL — Almost nine months after the jailbreak in Bhopal Central Jail and the subsequent encounter that led to the killing of 9 persons, including 8 operatives of the Students Islamic Movement of India (SIMI) and a jail guard, the judicial commission that was constituted to look into the matter has submitted its report.
The commission headed by a retired high court judge of Madhya Pradesh, SK Pandey, submitted the report on the incident, which took place on 31 October 2016, to the state home department. The commission and the state government maintain it is a confidential document until tabled in the Assembly.
However, sources said that the report gives a clean-chit to police officials involved in the encounter, even as it points out lapses in the security of the jail. But officials refused to come on record about the contents of the report.
Speaking to HuffPost India, the lawyer of the slain SIMI operatives and their kin, Parvez Alam, said that it was hardly an inquiry. "There was no probe. We were not given any documents, not even a copy of the FIR registered with the Gunga police station after the encounter though it is a public document. The copies of the post-mortem reports were not given to us either," he said.
According to Alam, the Commission didn't give them an opportunity to present the facts and tell their side of the story, which, he claims, would have punctured the police's narrative.
"There were so many loopholes. Even the ATS chief said that these youths were not armed, though the IG claimed they were — a major contradiction," he added.
Several other questions stand out as well.
"Why were particular cameras in one area of the jail not working in such a high-security jail?" Alam asked. "The inquiry is nothing but an attempt to whitewash [the truth]. What about the toothbrushes which, as officials themselves claimed, were used to open locks?" he added, referring to state minister Bhupendra Singh's statement after the jailbreak.
"So many things needed a proper probe," Alam went on to elaborate. "From how the 8 persons [who were killed] were wearing new clothes and shoes to how they managed to scale the huge walls, dodging all the security personnel."
Once the report is tabled in the state's Assembly, Alam wants to get hold of a copy and challenge it in the Supreme Court (SC), as per provisions in the law. "We will seek a probe from a sitting SC judge," he said.
After the jailbreak on the night of 31 October last year, the alleged escapees were killed in an encounter in Acharpura village, in the outskirts of Bhopal. As a wave of controversy erupted following the incident, a commission headed by retired Justice SK Pandey was instituted to carry out a probe and file a report.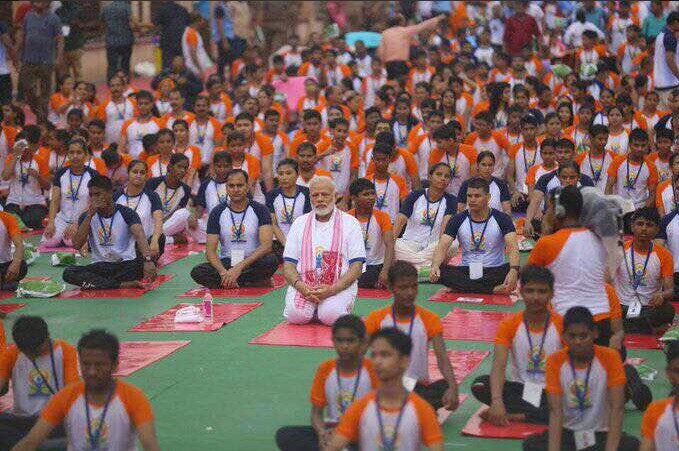 Bend It Like Our Netas
Popular in the Community