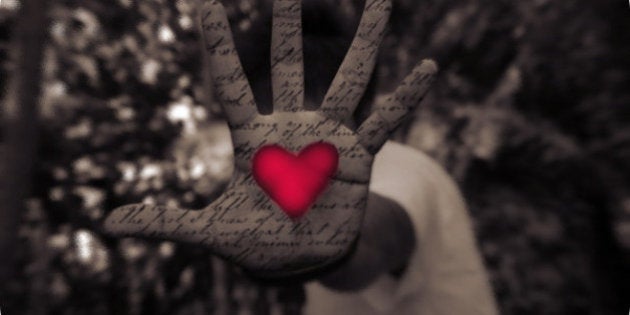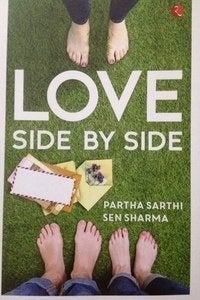 Love Side By Side by Partha Sarthi Sen Sharma is published by Rupa.
Pankaj and Riya are undergraduate students in colleges across the road from each other. They've little else in common, at least in material terms. He's made it on merit to study mechanical engineering; she's got in on an NRI quota to do computer science. His college is government-run; hers is a private institution. He is reserved to the point of diffidence, somewhat self-conscious, unmindful of fashion, and belongs to the middle class, or as he almost corrects Riya's father on one occasion, to the "middle income group". She, in contrast, is self-assured, well-dressed and well-to-do. He goes by what's expected of him; She knows what she wants from life and goes for it. Despite these differences, a romantic relationship not only begins between Pankaj and Riya but blossoms over the four years of college into a life-long commitment... or so they think. After all, real life happens after college, or so they say.
Love Side By Side is essentially Pankaj's coming-of-age story, told from his calmly honest, straightforward first-person point of view. Set in the pre-internet days, first in Delhi and later Jamshedpur where Pankaj works for TELCO while Riya pursues higher studies in the US, the narrative is a gentle, unpretentious telling of how the protagonist lives, loves and learns.
The most striking thing about the story is how quietly it is told. Indeed, Love Side By Side is the quietest novel I've read in a long time. The narrative is devoid of all flourish and fanfare, yet is not uneventful or dull in the least. The prose is sparse, even minimalist, yet conveys everything it is meant to. Here's Pankaj in the early, unconfirmed throes of love, for example:
"I could never figure out why Riya seemed to like me so much. It seemed such a fragile 'fact' that I didn't dare to venture to ask her about it lest she should deny it altogether. I loved to imagine, and felt more and more convinced that she too loved me, whether she admitted it to herself or not. Anyhow, all circumstantial evidence supported my optimistic thesis."
The author's depiction of his protagonist's possibly shifting affections is portrayed similarly, without affectation:
"Riya's letter went to the bundle of her letters that I had kept stored... I had to find a place to keep Kajal's letter, her first."
Even what is arguably Pankaj's greatest learning -- his big moment of truth-realisation -- in the story is not only underplayed and left un-dwelt upon, but is voiced obliquely, tangentially by a colleague as part of his reasons for aspiring to the IAS:
"I see so many people living one life while wanting to live another."
The writing style is understated, graceful, simple, matter-of-fact yet elegant, which is unusual these days. The fact that the author works as a senior bureaucrat in the Government of Uttar Pradesh only goes to show that having a demanding day job doesn't have to come in the way of nurturing a writing career as well.
The one grouse I might have had against this little gem of a book is its somewhat open-ended, un-final ending, but when love and life are so open-ended and never quite final, why should a book about them be any different?
Popular in the Community