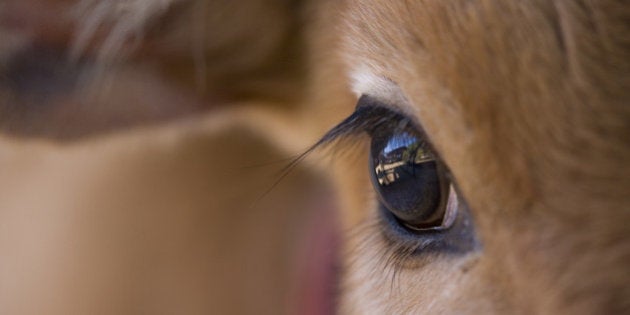 NEW DELHI -- On Monday morning, the body of Mohammad Hasmat Ali, the headmaster of a government school, was found a short distance from his house in Keirao Makting village in Manipur.
Ali, father of three children, was beaten to death by a mob alleging that he had stolen a calf. Angry villagers from Keirao Makting tried to storm their local police station on Tuesday.
News of this lynching made its way to national media outlets on Wednesday - two days after Ali was killed. The majority of news outlets including HuffPost India relied on wire-agencies or pieced together their reports from sketchy details appearing in local publications.
In contrast, every major news channel and publication had sent their vans and reporters to Bisada village in Dadri tehsil of western Uttar Pradesh on the morning of September 28 - a few hours after Mohammad Akhlaq, a 52-year-old ironsmith, was beaten to death by a mob alleging that he had slaughtered a calf.
Every development in the Dadri Lynching story was "Breaking News" over the next three days, triggering alarm bells, and launching a national discourse of a kind which had not surfaced since the Delhi Gang Rape.
This is not to argue that every horrifying instance of "intolerance" will warrant Dadri-style coverage, but observers point out that the public and media attention given to the killing in Manipur is totally inadequate.
The New York Times' report on the Keirao Makting lynching caused one Indian to remark on Facebook, "So this news seemed to go from Imphal Times to New York Times, somehow completely missed by the so called elite media in India. Of course, when has the rest of India ever cared about the North East or Kashmir, except to intermittently declare them an 'integral part of the country' and decry the protests of locals."
This is how the Keirao Makting Lynching has unfolded till the afternoon of Nov. 5.
Northeast Today carried an account of the events which led up to Ali's death.
"One Khumallambam Brojen was awakened by persistent barking of dogs at around 2.30 am. As he went out to check what was the matter, Brojen found that his calf was missing. Brojen and his wife Ibe (47) were rearing a cow and a calf and they have a cowshed in the rear portion of their homestead.

On searching the surrounding areas, the calf and an unidentified man were found on a marshy spot a little distance away from the cowshed. Immediately, people of the neighbourhood were informed and the man was rounded up. The apprehended man was led away towards a bridge located nearby where he was subjected to severe thrashing and ultimately lynched to death."
Hindustan Times reported that Ali's body was taken to Jawaharlal Nehru Institute of Medical Sciences (JNIMS) in Imphal, while the calf is being kept at the local police station.
While the Congress Party is in power in Manipur, Muslims are refusing to bury Ali until the Bharatiya Janata Party-led central government promises that justice will be served. Tensions remain high in the area around Muslim-dominated Keirao Makting village in Imphal East district.
"Ali, a kind-hearted and honest teacher, was killed after being accused of a crime he could not have committed. The police know who his assailants are but are not taking action. We will not take his body from JNIMS for burial until justice is done," Rajauddin, convenor of a joint action committee against Ali's killing, told HT.
Police officials told NYT that Ali had no links to the cattle business.
"What is happening here is completely wrong — people taking the law into their hands," Naba Kanta told the newspaper. "We face the problem of mob justice in this area, and we are trying to do our best to contain it."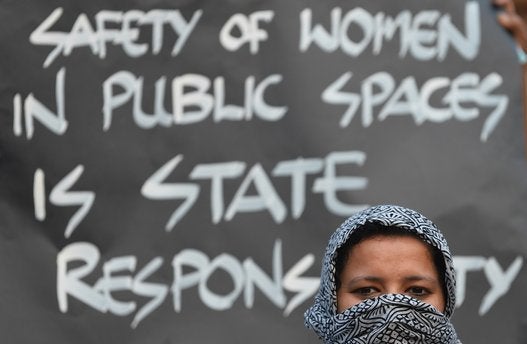 Women's Rights Protests In India