Madonna has revealed that her graphic new music video is intended as a "wake up call" about the importance of gun regulation in America.
On Wednesday night, Madonna unveiled the clip for her new single God Control, taken from her latest album Madame X.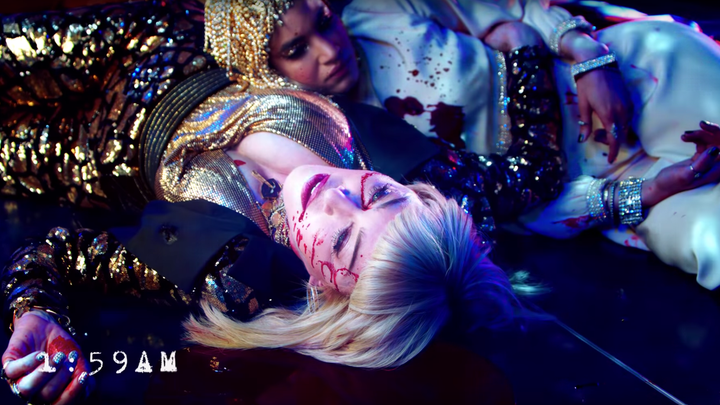 A message at the beginning of the eight-minute clip, a message reads: "The story you are about to see is very disturbing. It shows graphic scenes of gun violence. But it's happening everyday. And it has to stop."
Shortly after this, Madonna is seen lying covered in blood after a shooting at a night club, in scenes reminiscent of the Pulse massacre in 2016.
Later in the video, Madonna is also seen being mugged at gunpoint, interspersed with shots of her in a short black wig, sitting at a typewriter.
Madonna has said of the video: "I want to draw attention through my platform as an artist to a problem in America that is out of control and is taking the lives of innocent people.
"This crisis can end if our legislators act to change the laws that fail to protect us all."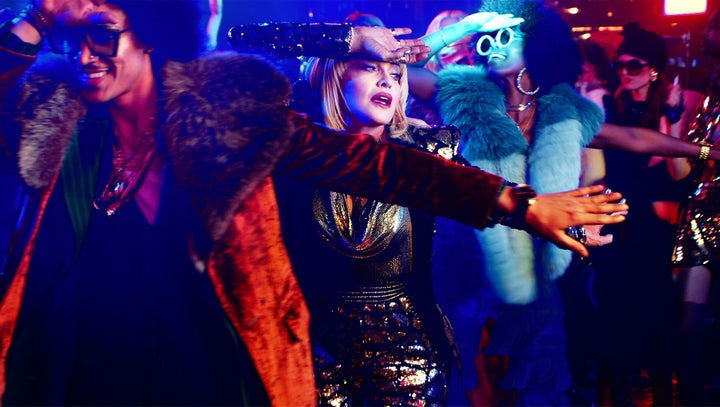 God Control was directed by Jonas Åkerlund, who was previously responsible for the Madonna videos Ray Of Light, Music and Bitch I'm Madonna.
He also directed Madonna's original American Life music video, which she ended up pulling shortly after its release in 2003, as she didn't feel the violent content was appropriate.
"It was filmed before the war started and I do not believe it is appropriate to air it at this time," she said at the time. "Due to the volatile state of the world and out of sensitivity and respect to the armed forces, who I support and pray for, I do not want to risk offending anyone who might misinterpret the meaning of this video."
Watch Madonna's God Control music video in full below: