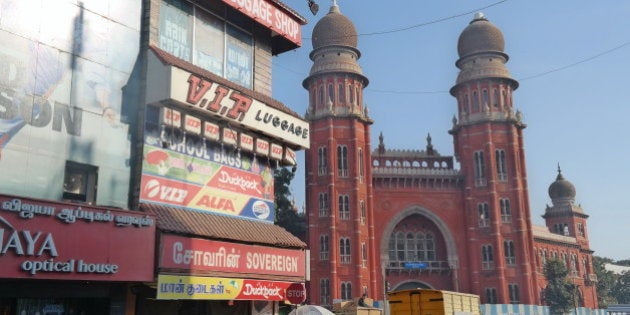 CHENNAI—The Madras High Court today recalled its controversial order directing mediation between a rapist and the victim days after the Supreme Court observed that it would be a "spectacular error" to adopt a soft approach on cases of rape and stated that there cannot be any compromise in such matters.
The June 23 order of Justice P Devadass directing the rapist, who was sentenced to seven years imprisonment by a trial court, to go for mediation had triggered a controversy.
In his order Justice P Devadass said, "In view of the judgement of the Hon'ble Supreme Court in State of Madhya Pradesh VS Madanlal case, the earlier order of this Court directing the parties to go for mediation is recalled.
Consequently, the interim bail granted to the petitioner is cancelled."
Taking note of an earlier Supreme Court order that there be no mediation in the case of rape, the judge directed the officer-in-charge of Mediation Centre to stop the parties from attending mediation.
The Judge also directed the Registrar (Judicial) of High Court to ensure compliance to his latest order on the matter.
The Judge directed the accused to go and surrender before the Mahila Court at Cuddalore on July 13. Justice Devadass also asked the Mahila Court to secure him and commit him to Central Prison.
The accused V Mohan was sentenced to seven years in jail for raping a 15-year-old orphan in 2008, who became pregnant.
Not willing to go for the mediation offer, the 22-year old victim had said that the suspect could go to any extent to escape punishment.
A Supreme Court bench headed by Justice Dipak Misra had said that, "When a human frame is defiled, the 'purest treasure', is lost. Dignity of a woman is a part of her non-perishable and immortal self and no one should ever think of painting it in clay. There cannot be a compromise or settlement as it would be against her honour which matters the most."
The Supreme Court's comments were made in the context of a rape case from Madhya Pradesh.
The apex court had criticised a Madhya Pradesh High Court judge who was influenced by the compromise entered into between the accused Madan Lal and the parents of the seven-year-old victim and had set aside the conviction and five-year sentence for the rape.