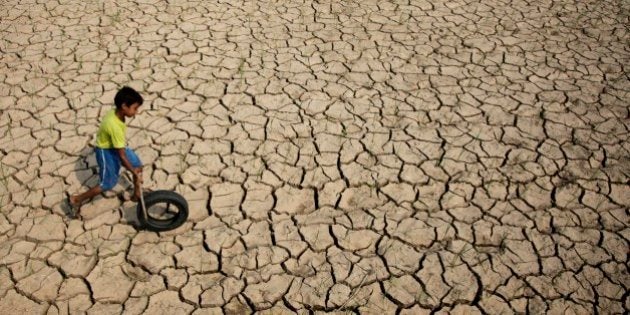 NEW DELHI -- Severe drought conditions prevail at the moment in at least 10 states in India. Maharashtra, Rajasthan, Madhya Pradesh, Gujarat, Haryana, Andhra Pradesh and Telengana are all staring at a bleak summer, already experiencing severe water shortage, with at least two months to go for the monsoons.
But droughts are not unique to India. Rich and poor nations across the world are hit by all sorts of calamities, every year, due to reasons such as climate change, the El Nino phenomenon, failed monsoons, unseasonal rains, among others.
The burning question isn't so much why India is buckling under drought and water shortage, but rather why are the Centre and state governments so paralyzed when it comes to dealing with such crises year after year, and why are they so inept at alleviating human suffering. Such is the state of affairs that the Maharashtra government is preoccupied with preventing large numbers of weary and thirsty people thronging water tankers in order to avert water riots.
While the frequency of extreme weather events is rising because of climate change, experts say that the prevailing crisis is a combination of governance and policy failures which go back decades, and the apathy of the Indian state to the suffering of the poor.
Rajendra Singh, the famous water conservationist from drought-hit Rajasthan, who won the 2015 Stockholm Water Prize, said that India's "manmade drought" is the result of the Indian government's non-seriousness about water security.
"You have a reserve police, you have a reserve army, but you have no reserve water," he said. "This is the biggest policy failure."
You have a reserve police, you have a reserve army, but you have no reserve water.
Economist H.M. Desarda, who used to serve on the Maharashtra State Planning Commission, described the drought as an "ideological failure" on the part of a nation which had forgotten to value its farmers. "There is rural and agricultural stagnation in Maharashtra," he said. "While farmers are dying, there are some parts which are enjoying a water intensive lifestyle."
Earlier this week, the Bombay High Court asked the Mumbai and Maharashtra cricket associations whether it was more important to provide drinking water or to use 60 lakh litres to maintain cricket pitches for the Indian Premier League tournament. Even after calling it "criminal wastage," the High Court did not stay the first match on April 9, and sought more information on whether the water supplied to the stadiums was potable or non-potable.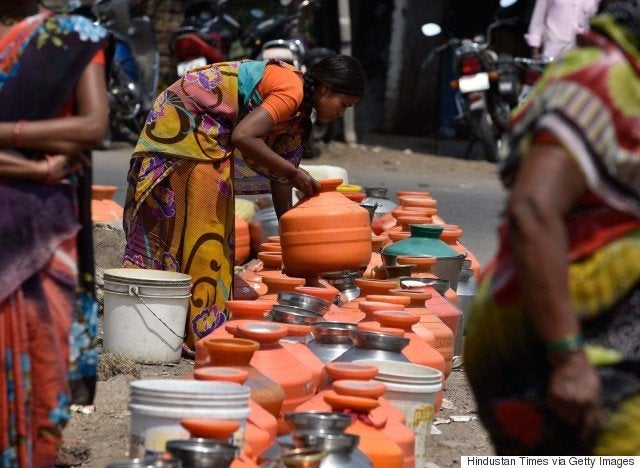 While 10 states have declared a state of drought, Maharashtra is in throes of abject suffering. People don't have water to drink, cook or perform their daily ablutions across vast tracts of the state. In Latur, two big hospitals reportedly stopped surgeries due to lack of water and several agro-based industries had to shut down, forcing migrant laborers to return to their home states.
Other clinics in Latur have cut down on planned surgeries and are only taking emergency surgeries. "If we order a tanker today, it comes after two to three days, that too after relentless pursuing. The tankers are finding it hard to supply water because they get water from borewells from far flung areas whose own water tables are going down," Deepak Gugale, a senior doctor told The Economic Times.
In 15 days, Gugale fears that there won't be water enough to treat OPD (Out Patient Department) patients. "Then, the people of Latur can only be saved by God and the Government," he said.
Meanwhile, millions of farmers are plagued by crop failures in the state which is presently run by the Bharatiya Janata Party and the Shiv Sena. As many as 3,228 of its farmers committed suicide, last year, mostly in the badly-hit regions of Vidarbha and Marathwada, which works out to nine deaths in a day.
The people of Latur can only be saved by God and the Government.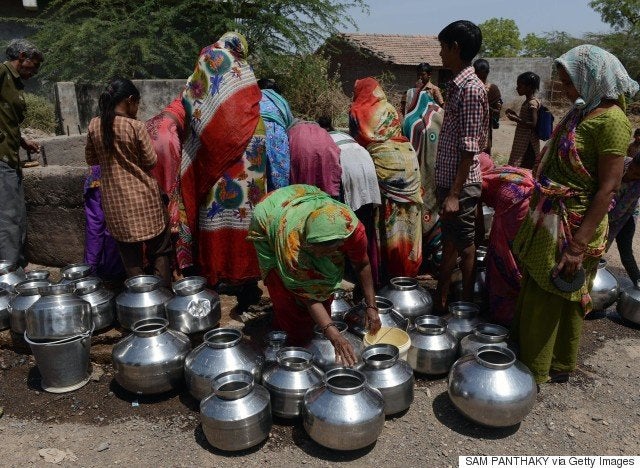 While the BJP is under fire for the present crisis, the Congress Party has formed the most number of governments in Maharashtra since independence. This is important because the crisis which routinely befalls the state has long been in the making, according to experts in agriculture and water conservation.
Experts raised questions such as why is the state so heavily dependent on rainfall when it has the highest number of dams in India and the highest expenditure on irrigation. Why is irrigation mostly in areas where sugarcane is cultivated, leaving the rest of the crops at the mercy of the rains. Why is the state growing a water guzzling crop like sugarcane?
Describing the disaster as a "governance failure," N.C. Saxena, former secretary in the Ministry of Rural Development, said that states do not have carefully considered strategies to handle the crises which made it hard for them to cope.
During a recent visit to Maharashtra, Saxena said, he saw that the government was providing drinking water through tankers in a drought-hit district, while the main crop in the area was sugarcane.
"Ban water hungry crops like sugarcane," he said.
There is rural and agricultural stagnation in Maharashtra.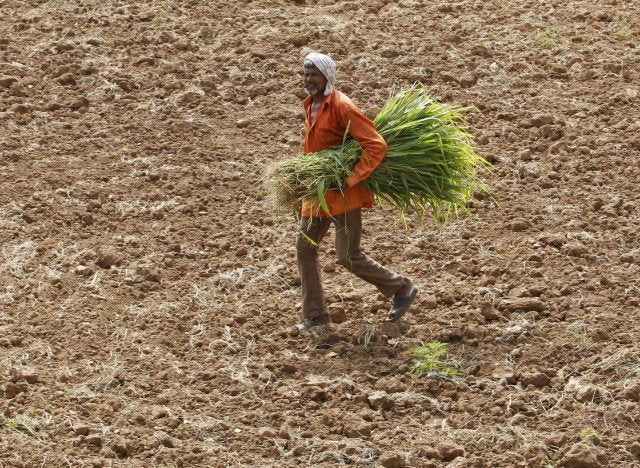 Experts also say that unemployment and the lack of drinking water do not have to be natural corollaries of a drought. Both can be avoided if the state takes care to organize alternate employment when there is crop failure, and to arrange drinking water for people and their livestock. Farmers could depend on their animals to generate income if the state had enough fodder to dispense in an emergency.
In the grim situation prevailing now, neither can farmers feed their cattle nor can they sell their animals. The beef ban led to a price crash and farmers can't find buyers in the cattle market. "If the government banned beef to save cows, it should look after them too," Ritupare, a farmer in Marthawada, told The Times of India.
Having raised the animals, Ritupare refuses to abandon them. Instead, the farmer doles out Rs. 2,000 to buy fodder, every week. "They are like my children. I would rather go without food myself than see them die," he said.
Nidhi Nath Srinivas, chief marketing officer at the National Commodity and Derivatives Exchange (NCDEX), said that the "deep rooted" problems behind the drought get papered over if there is a year or two of good rain.
"So we just lurch from one year to another without asking what did we learn," she said. "What we should be asking is how can we eliminate human suffering."
Going by weather forecasts of higher-than-normal temperatures and heatwaves across the country in the coming months, the crisis in drought hit states could get much worse.
So we just lurch from one year to another without asking what did we learn.
Experts say that if the Indian state wants to contain the situation and prevent future crises, it needs to get really serious about rainwater harvesting, watershed management and agroforestry, which is the practice of cultivating trees on agricultural land to retain water and prevent soil erosion.
Instead of pushing dole-oriented schemes, Saxena said that the government needs to engage with people, teach them water harvesting, contour-bunding and agroforestry, and then make them responsible for maintaining these resources.
So far, the former bureaucrat said, Prime Minister Narendra Modi's call for "more crop per drop" had remained a slogan.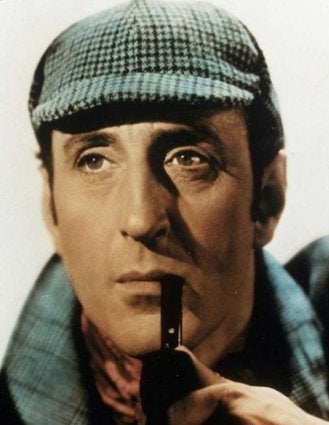 The Best Sherlock Holmes Of All Time
Popular in the Community