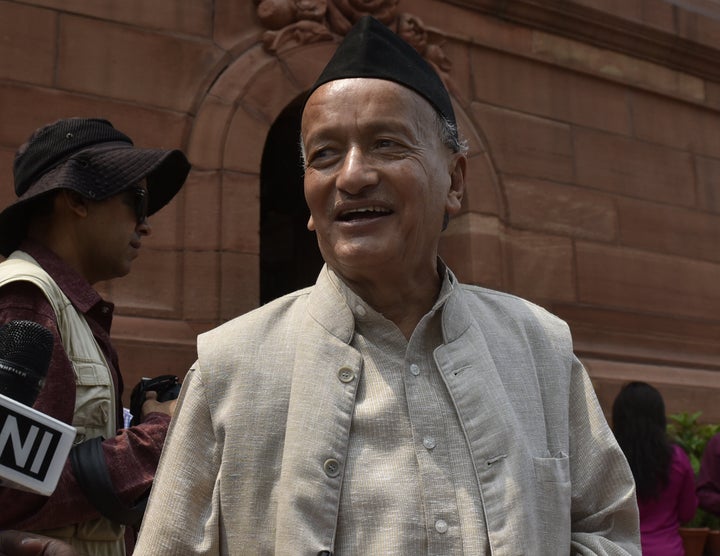 Koshyari has recommended president's rule in the state as Shiv Sena could not produce letters of support from 145 MLAs by its deadline on Monday night. The governor's recommendation came even before the deadline granted to Sharad Pawar's NCP, to express its willingness to form the government, ends at 8.30pm on Tuesday.
Shiv Sena has called the governor's actions unfair. The petition, moved by party MLC Anil Parab, calls Koshyari's move to grant just 24 hours to Shiv Sena and his refusal to extend it "arbitrary, unreasonable, unconstitutional, capricious and malafide".
The petition also claims that Shiv Sena had asked the governor to give it three days to submit the letters of support to prove its majority for forming the government.
Livemint quoted Shiv Sena's lawyer Sunil Fernandes as saying that the SC registry said the matter may be mentioned before the court on Wednesday for urgent hearing.
Parab told a Marathi news channel that senior Congress leader and lawyer Kapil Sibbal would represent him in the Supreme Court.
Congress spokesperson Sachin Sawant also condemned the governor's move to impose President's rule in Maharashtra, alleging him of having a bias towards the BJP.
"As per the Allahabad high court judgement, the president's rule is the last option. The judgement clearly says that every option should be exhausted before imposing the president's rule. But no such situation was there in the state. The president's rule was imposed when there emerged a possibility of the formation of a non-BJP government," Sawant said in a video statement.
Sibal also termed the governer's action unfortunate.
"It is unfortunate. The governors are following the decisions of those in power. The BJP was given 72 hours to prove support but when it came to opposition parties, they were only given 24 hours. He should have given sufficient time to Shiv Sena and others. The governors are behaving this way since 2014, which is very disturbing," he told reporters in New Delhi.