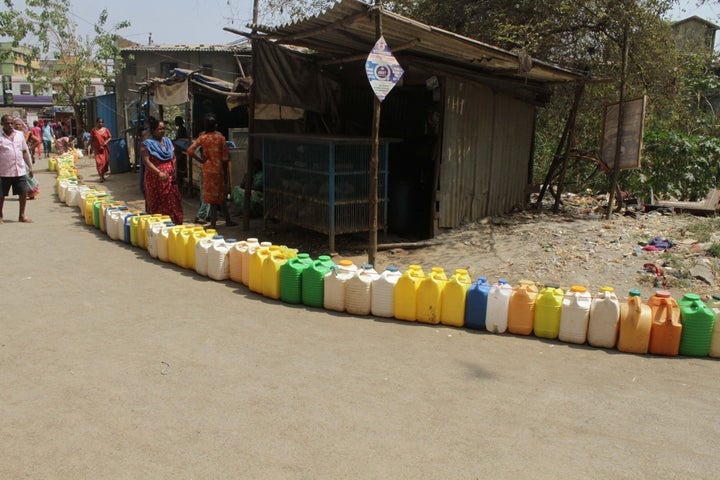 The residents of a village in Maharashtra have been forced to consume water from a pit because of the severe drought that has affected state.
Several parts of Maharashtra are in the midst of a drought. After a bad monsoon, the government declared drought in 151 of 358 tehsils in the state in October 2018.
A resident of the Kawatha village in Akola told ANI that they have to adjust college timings because they have to fetch water and it affects their studies. "It takes hours to fill one container, 1600 people consume water from one pit."
Maharashtra is using 6,209 tankers to supply water to 15,426 villages and hamlets — four times the fleet it sent out in 2018, a senior state government official told Reuters.
"Tanker requirements are going up every week as reservoirs are depleting," the official added.
As government supplies are not enough, people are buying water from private tanker suppliers, and the price is rising with demand, the report said.
The Marathwada region in Maharashtra is the worst hit due to the drought. The use of water tankers in the region, NDTV reported, is on a rise.