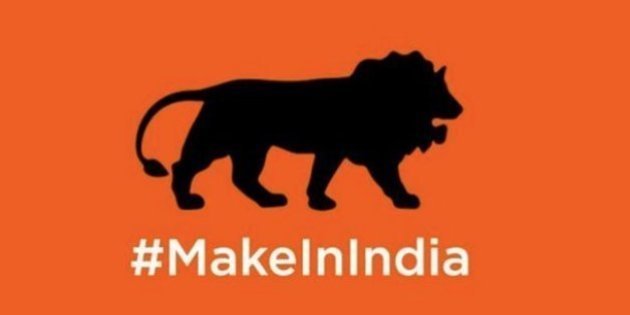 India is not renowned as a land of opportunity. There is no 'Indian dream' that is the East's counter offer to the American dream. Opportunity, mentorship and lines of credit move more smoothly along lines of family and inheritance. So while you see countless Indians move overseas to make their fortunes, you don't hear about Americans, for instance, moving to India to pursue the 'Indian dream'.
At its core, 'Make in India', Prime Minister Modi's priority project, is a promise to change this. It's an invitation to the world to come make their fortunes in India, and the attendant promise that the playing field will be level, both for Indians and foreigners. Modi is himself a fitting ambassador of the dream—he famously rose from humble origins to the land's highest office.
But it is less well known that a key creative force behind the 'Make in India' campaign, who is also the designer of the famous 'moving lion' logo, is an excellent ambassador of the India story, too. A Kerala-born man who had to drop out of school to make a living as a mechanic and then rose to be counted among India's top creative professionals.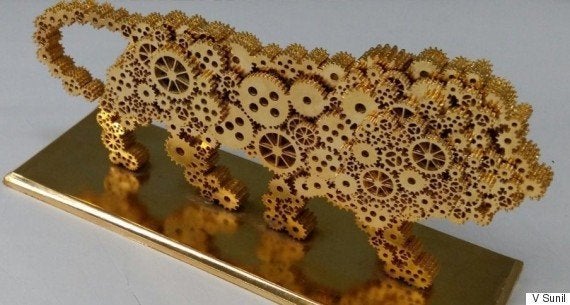 V. Sunil was born in 1967 in Kannur in northern Kerala in a family of modest means—his father worked as a bus conductor. School taught Sunil two things—studies were not for him, and that he had a talent for the arts.
So he left school after class 10. "I really needed a job. Like every malayali, I had an uncle who lived in Bangalore. So I moved there to become a mechanic," he said.
He was hoping to get hired as an apprentice at a reputed factory in Whitefield—Gears and Pinions Pvt Ltd. The company didn't hire anyone that year.
While he twiddled his thumb at his uncle's, a neighbor noticed his talent for the arts. And through him, Sunil landed his first creative job—designing cassette covers for a company that made Gujarati devotional songs.
That didn't last more than a month. "I remember, that place was a mess," Sunil says.
Then he found another job at a company that did exhibitions and events. Soon after, he got hired at the studio at Contract Advertising, a global ad firm, which had just set up office in Bangalore. His outlier talent didn't go unnoticed and Contract bosses allowed him to do independent projects without an art director's supervision.
He then got hired at the ad firm Tara Sinha McCann Erickson as art director and moved to their Delhi office. Subsequent stints followed at Contract, Lintas and Ogilvy. By then he had cemented his reputation as a maverick visual talent and an ideas man, and had risen the ladder to become creative director.
Ogilvy boss Piyush Pandey entrusted Sunil to turn around the firm's flagging Delhi office. And there he worked on the Incredible India campaign. This was when Sunil worked with IAS officer Amitabh Kant, a rising bureaucrat who had been credited with success in marketing Kerala as 'God's Own Country'. Years later, the duo would come together for the 'Make In India' global campaign.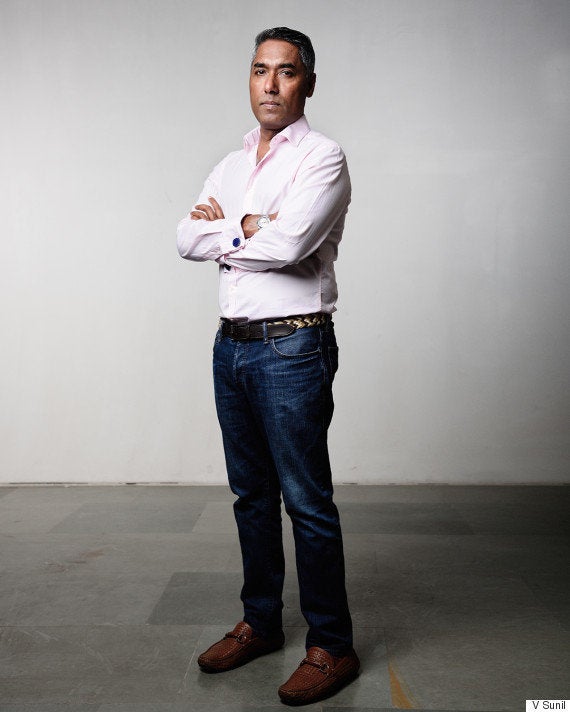 Sunil considers Pandey to be the ad man with a unique vision in India. Pandey reciprocates the sentiment. "Sunil is a terrific guy. I worked with him a long time. He has a novel design vision and head on his shoulders."
In 2004, Sunil partnered with Mohit Jayal to set up their own boutique firm called A.
It was modeled around a trend in global advertising that had emerged in Europe and in the US—boutique ad shops who prize their independence and promise to clients edgy creative work that can supercharge a brand. Of this, the best known was Portland, Oregon-headquartered Weiden + Kennedy, trusted by brands such as Nike, Coca Cola and Honda.
"You don't need a lot of people walking around sleepless to get things done. That's the old way of doing it. You just need two or three really smart people thinking clearly. For the execution anyway you are dependent on others to a degree. So that's the model we followed," Sunil says.
This best project that came out of A was perhaps the airline Indigo. A walked into the highly contested pitch at the last minute and walked away with the mandate. "We pitched our vision of what an airline should be, rather than an ad campaign," Sunil says.
A's collaboration with Indigo's Rahul Bhatia created an experience that was rare in any industry in India. It used every available surface—from the boarding pass to baggage tags to ramps to sandwich boxes to tell a story and build a brand message.
A created many memorable campaigns for Royal Enfield and also continued to work on Incredible India. It created a very successful "Made for India" campaign for a Nokia phone.
During a 2007 meeting, Dan Weiden of W+K, the man who coined Nike's "Just Do It' tagline, told Sunil and Mohit that in them and in A, he saw a younger W+K. Soon after, A merged with W+K to become the global agency's India outpost. Sunil and Jayal became profit sharing partners at W+K.
That is how when the agency won the mandate for Make In India in 2014, it came to be said that the logo was designed by a foreign firm.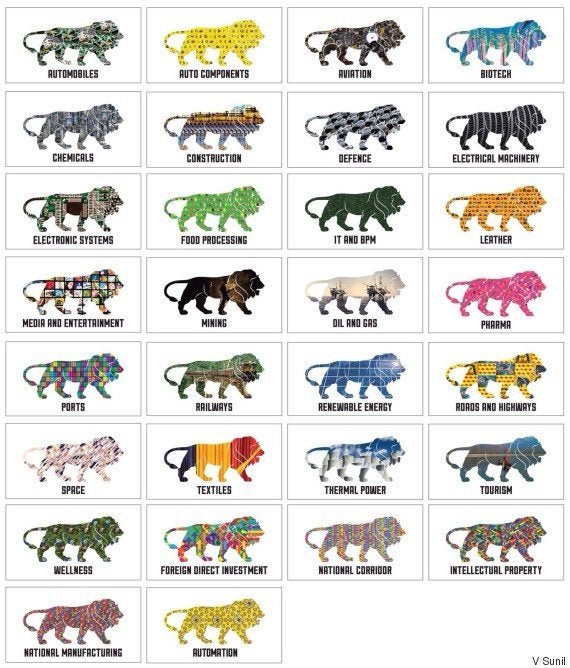 But it was Sunil, the man who left home to become a mechanic and ended up partnering with the world's biggest names in advertising, who had designed the look and the logo, and indeed the campaign.
Sunil is amused by the controversy. "Well, we need to get this notion out of our heads. The work needs to be done by the best, Indian or foreign. People don't realize that all the major agencies in India are part of global networks."
As it happens, Sunil and Mohit quit W+K India in December. They will launch a new company soon, which will work in publishing, urban regeneration (working on some spaces in Jodhpur) and another project they are yet to announce. The company will be called Motherland, after the small magazine they published out of W+K. The magazine will now be expanded.
Sunil says he has a unique partnership with Kant, who has a very difficult job making a massive program like 'Make in India' happen while working within the framework of the government. "It's not like a CEO approving a campaign. In the government, every penny you spend needs to be justified. But we have a great working relationship. Amitabh gets it. It would be very hard to work with someone who doesn't," Sunil says.
And does he think 'Make in India' is a success as a program?
"It is a success, since I know the inside story. It became too big too fast as an idea. In terms of policy, a lot of change is happening. Not that everything is perfect on the ground…."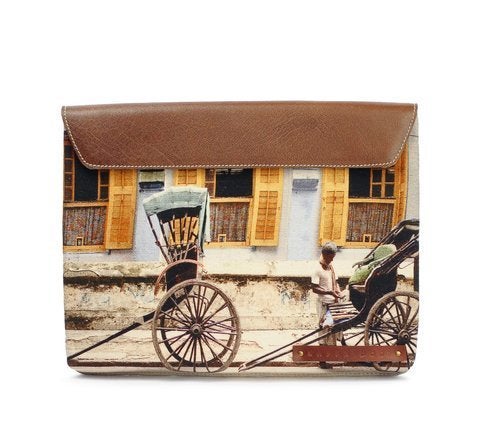 Best Designer Buys Under Rs 10,000