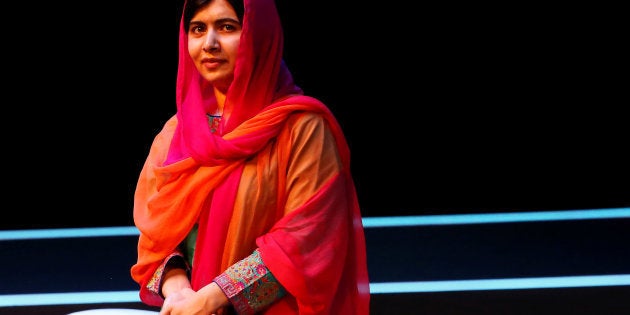 Nobel Laureate Malala Yousafzai has been trolled online for wearing a pair of jeans and heeled boots to university.
An unverified image of her was posted to Facebook by the Pakistani news outlet Siasat, where Yousafzai is seen wearing a bomber jacket and head scarf, as well as the jeans and heels. The post has attracted more than 2,000 comments.
The photo has attracted the attention of trolls on both Facebook and Twitter, who deem her choice of dress unacceptable.
Many others however, have hit back at the criticism, posting their support for the 20-year-old, thanking her for her courage in campaigning for girls' education.
Yousafzai began her studies in philosophy, politics and economics at Oxford University in early October. Malala and her family moved to the UK after she was shot by the Taliban in 2012 for advocating for girls' education. In 2014, when she was just 16, Yousafzai became the youngest person to be named a Nobel Prize recipient.
Popular in the Community