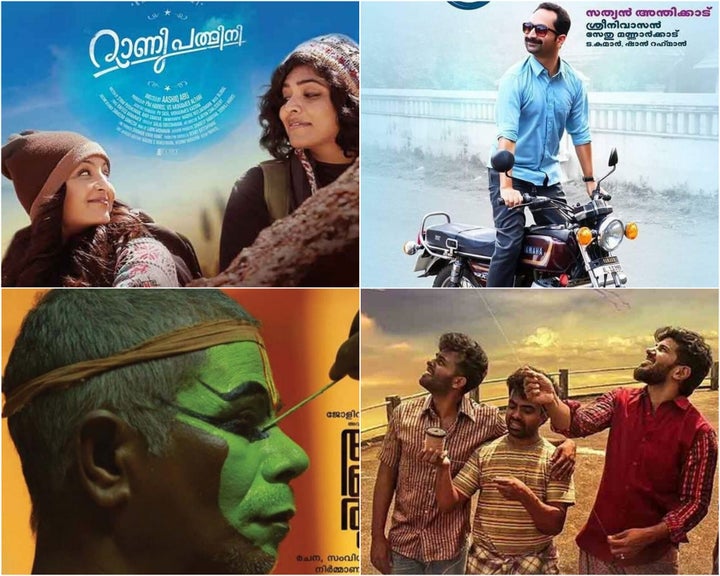 It's summer and you don't want to leave the house, but you feel like you've watched everything on Netflix. Sound familiar? Buck up—we have a list of great Malayalam movies available across streaming platforms with subtitles. And once you make your way through these, check out more great Malayalam films streaming on Netflix and Hotstar.
1. Njan Prakashan (Netflix) —There can be no better synopsis of the film than the one provided by Netflix—"Yearning for a lavish life abroad, an entitled, lazy sexist crafts a scam to ditch his thankless nursing job and find a wealthy spouse to secure a visa" (really, tell us what you actually think, Netflix). This Fahadh Faasil-starrer is a typical Sathyan Anthikad coming-of-age story of a young man, Prakasan who likes to call himself PR Akash and despite being an qualified nurse refuses to work as he finds it beneath his status. He opts for a more devious plan involving a marriage with an ex. Fahadh headlines the narrative along with Sreenivasan (who plays his father's student and the hapless prey to his plans), Nikhila Vimal and a host of other characters. Those who are familiar with Anthikad films may find all his favourite tropes all too familiar, but it's still a fun ride.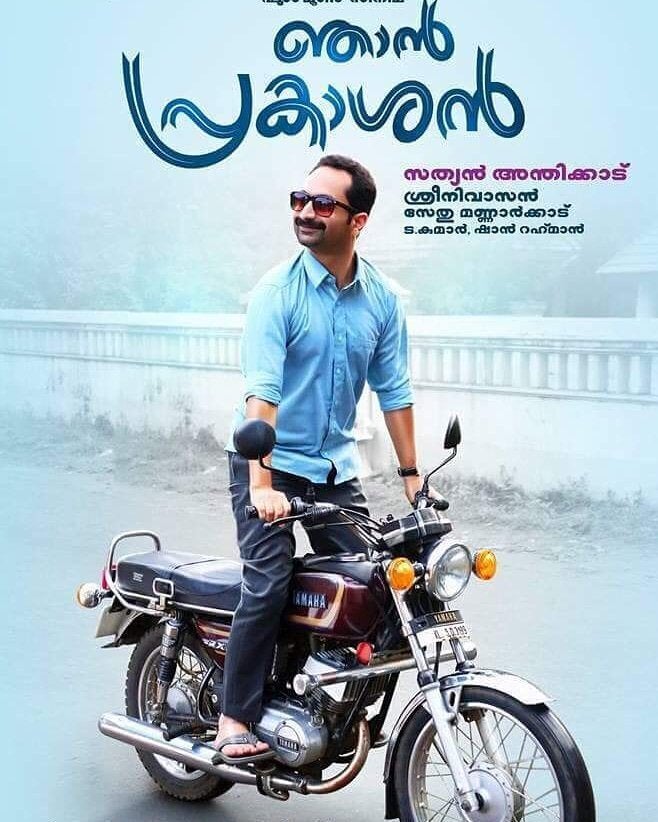 2. Aadu Oru Bheekarajeevi Aanu (Hotstar) — This screwball comedy is written and directed by Midhun Manuel Thomas and features goofy strong man Shaji Pappan (Jayasurya), who has an unusual health problem that often results in fight scenes ending on a hilarious note. Pappan, along with his oddball companions, makes for a great fun ride. The writing is smart and irreverent, and the characters are superbly original — whether it's the tough guy who likes to call himself 'dude', the cop 'Sarbat Sameer', who squeezes lemons in a strange manner, or the whimpering butcher. The film also has a sequel, Aadu 2, which is equally fun.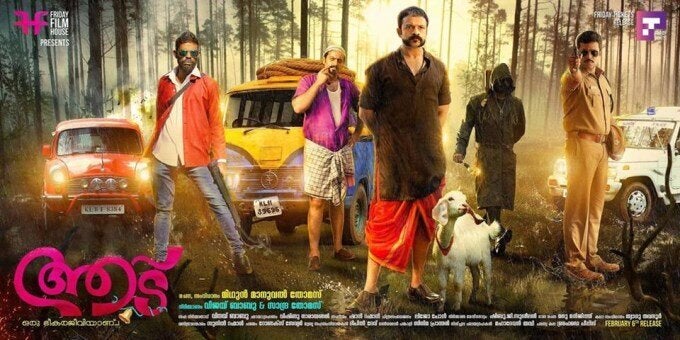 3. Parava (Hotstar) — Actor Soubin Shahir made a confident debut as director in this film set in a milieu he is familiar with—Mattancherry and pigeon racing. The film begins with two boys, Ichappi and Haseeb, who lovingly take care of pigeons at home, and take the annual pigeon race seriously. The narrative takes off from here and introduces us to a host of people. What really hold one's attention are the brilliantly nuanced characters and the minute attention paid to detail, be it food, slang or the ethnicity of the little town in Fort Kochi. Apart from two brilliant child actors who made their debut, there are several popular faces (Shane Nigam, Siddique, Harisree Asokan) along with an adorable cameo by Dulquer Salmaan.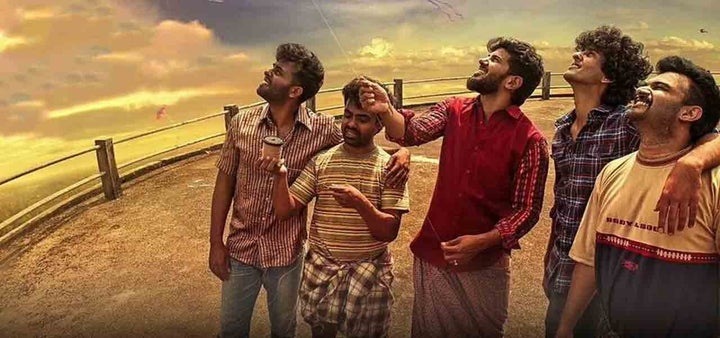 4. Mumbai Police (Hotstar) — Directed by Rosshan Andrrews, Mumbai Police is a craftily written crime thriller that begins with a cryptic phone call made by ACP Antony Moses (Prithviraj), who is assigned to investigate the murder of his colleague and best friend. Events take a dramatic turn when Moses meets with an accident and loses his memory. The film picks up from there, studiously laying out the story of the three friends and their internal conflicts to unravel the crime. The movie often finds place in lists of best Malayalam mysteries, thanks to a pretty unexpected climactic twist, but we wish the film's politics had been better conceived.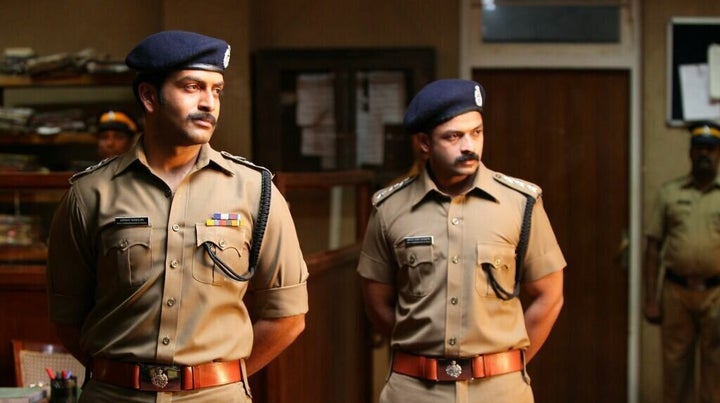 5. Iyobinte Pusthakam (Hotstar) — In one of the best-made period films in Malayalam cinema, director Amal Neerad along with screenwriters Gopan Chidambaram and Syam Pushkaran, takes us to Munnar in the 1900s (British occupied India). The film traces the life of Iyob and the sibling rivalry between his sons Aloshy, Ivan and Dimitri. With top notch cinematography, production value and a familiar but engaging story that weaves together brotherhood, romance, revenge and history, the film remains one of Neerad's best works.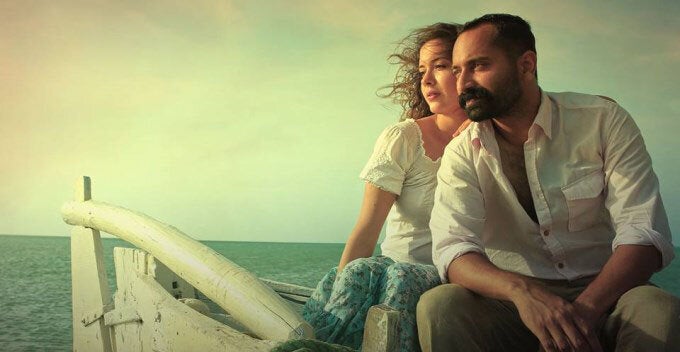 6. Love 24x7 (Hotstar) — The directorial debut of Sreebala K Menon, a long-time associate of Sathyan Anthikad, Love 24x7 captures the nuances of the television news industry while weaving two love stories into the narrative. We see the stories of two couples—a young pair, Roopesh (Dileep) and Kabani (Nikhila Vimal), and an older couple (Suhasini and Shashikumar Menon) who find love again. What really holds up the story are the well-written characters and how the gender roles are evenly depicted. Kabani, when asked to choose between her lover and career, opts for the latter and yet she isn't judged for her choices. Similarly, the middle-aged widow (Suhasini) has some radical views on intimacy and romance in a relationship. This one is an underrated debut.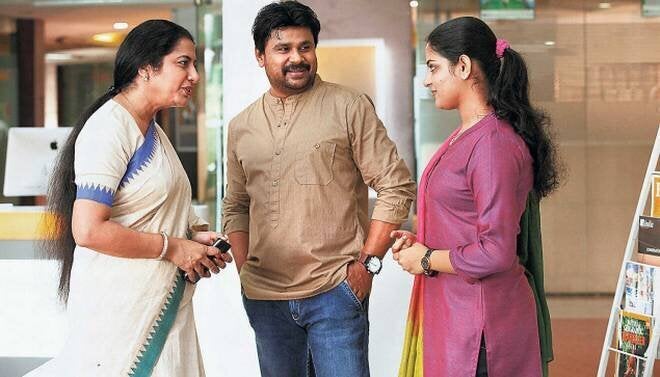 7. Traffic (Hotstar) — Widely regarded as one of the first films that paved the way for a new wave in Malayalam cinema during the last decade, Traffic, directed by Rajesh Pillai and written by Bobby-Sanjay, is a multi-narrative thriller that interlinks various stories around one core incident. With an ensemble cast of Sreenivasan, Vineeth Sreenivasan, Lena, Rahman, Asif Ali, Remya Nambisan and Kunchacko Boban, the film was a sleeper hit and a refreshing break from Malayalam cinema narratives that were overtly dependent on superstars.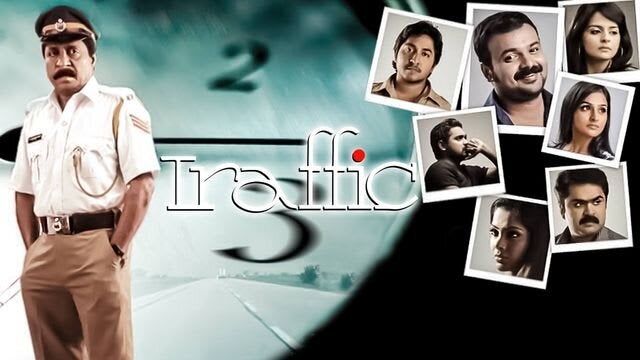 8. Ee Thanutha Veluppan Kalathu (Hotstar) — Joshiy directs this crime thriller, written by Padmarajan, which begins with a series of murders, with the investigation linking it to a serial killer. Enter Haridas, a calm, thinking cop, who hardly displays any of the patented exaggerated characteristics of a celluloid policeman. This brilliantly paced thriller, leaving us clueless till the end about the identity of the actual murderer. The film, with a large cast of talented actors, was a slow burner at the box office, and has aged well.
9. Ramji Rao Speaking (Hotstar) — The film marked the debut of the director duo Siddique-Lal, who fine-tuned situational comedy in Malayalam cinema. It weaves a simple story around a drama company owner called Mathaichan (Innocent) and his lodgers (Mukesh and Sai Kumar) who find themselves part of an unexpected kidnapping and ransom demand. The directors brilliantly insert humour into everyday situations, making this a hilarious watch. Having said that, there is enough to pull at your heartstrings as well.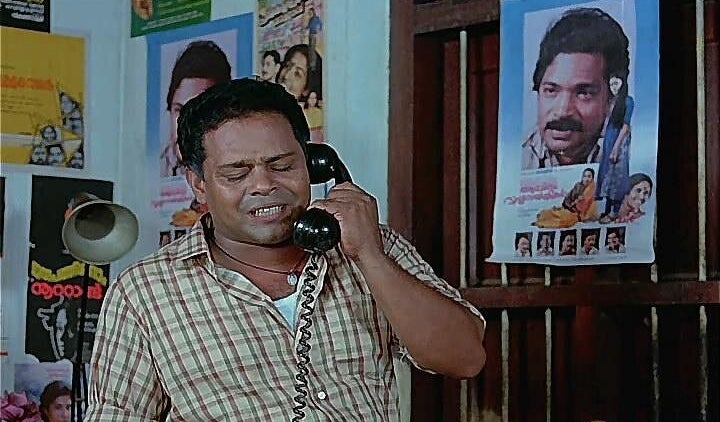 10. Rani Padmini (Hotstar) — This is probably one of those rare films in Malayalam that passed the Bechdel test. Directed by Aashiq Abu, written by Ravishankar and Syam Pushkaran, the film follows the journey of two women who have diametrically different backgrounds and attitudes. How these two come together, take the road to the Himalayas and braving all odds to find one of their partners forms the crux of the story. It's also that rare film — despite a questionable, anti-feminist climax (to which writer Pushkaran owned up years later) — that celebrates female friendships in Malayalam cinema. With power-packed performances by Manju Warrier and Rima Kallingal and some stunning frames, Rani Padmini continues to have great recall value.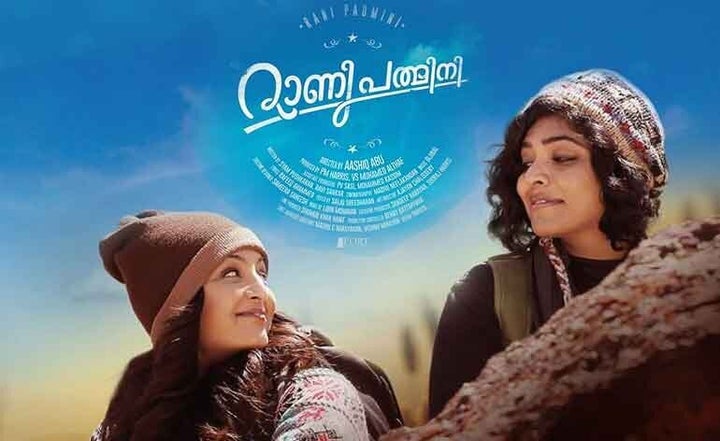 11. Mukham (Hotstar) — This underrated suspense crime thriller from the mid-80s is an essential pick. It revolves around a moralistic serial killer who targets only women who, he feels, have strayed away from the high pedestal of morality. Mohanlal plays ACP Hariprasad, a deceptively calm and self-effacing officer, who is asked to investigate the case. The film also marked Tamil actor Nassar's debut in Malayalam. With intriguing backstories and a terrifically built up climax, the film can be counted as one of the best in this genre in Malayalam cinema even today.
12. Manu Uncle (Hotstar) — A film every '80s Malayali kid will relate to with its blend of humour, suspense and fun. Headlined by Mammootty and a bunch of adorable child actors, the film is light-hearted, eventually ending up as a wild goose chase around a stolen museum heirloom. Mohanlal and Suresh Gopi make cameo appearances. This adventure story is still a great piece of cinematic nostalgia.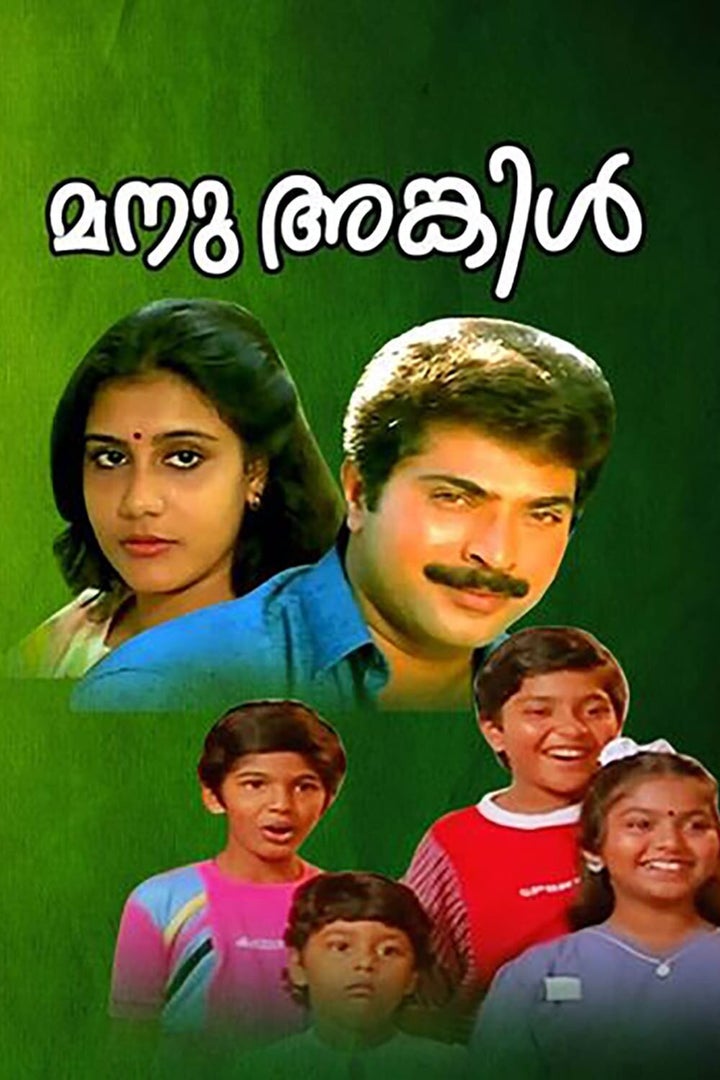 13. Aalorukkam (Netflix) — The film, directed by VC Abhilash, follows an ageing father searching for his son who left him 16 years ago, only to discover that she is now a transwoman, happily married to a straight man and has an adopted a daughter. The father, played by a superb Indrans, first goes into denial and then feels angry, disgusted and betrayed. The film's sensitive, non-preachy commentary throws light on deep-seated patriarchy and society's double standards but leaves us with no solutions. The film won the National Award For Best film On Other Social Issues in 2018.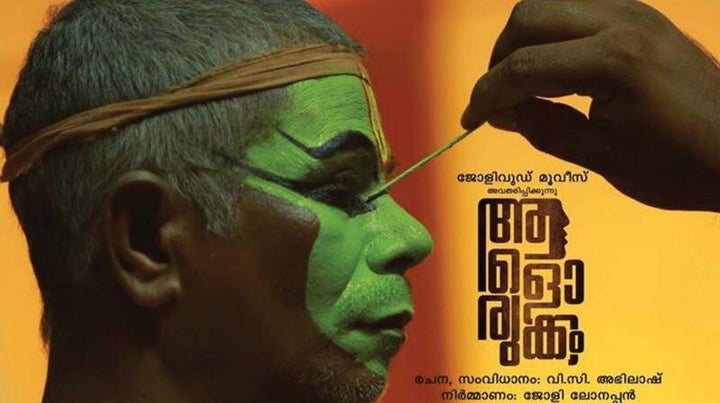 14. Kunju Daivam (Amazon Prime) — Ousepachan is a rather unlikely name for a little boy, the hero of this film. Kunju Daivam touches on the nuances of spirituality and religion and revolves around Ousepachan. The boy never misses a mass in Church, is obsessed with becoming taller and bribes God regularly to make little things happen. But when one such prayer gets answered, it becomes a defining moment in his life and he learns the joy of praying for others. Directed by Jeo Baby, this feel-good tale is powered by the fantastic performance of child actor Adish Praveen, who won a National Award for this film in 2017.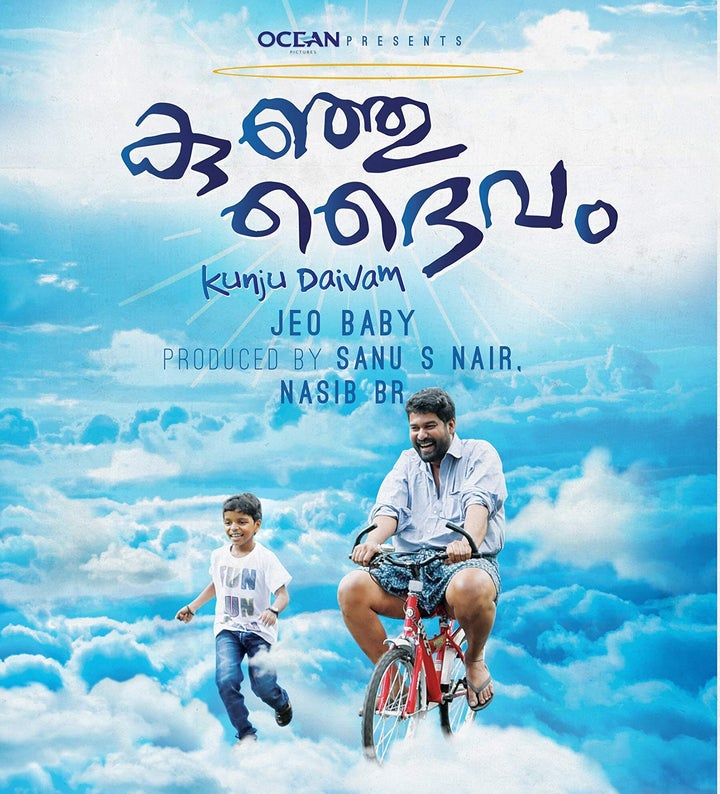 15. CR No: 89 (Amazon Prime) — The film begins with two men on a jeep carrying illegal goods, who take a diversion from the highway to escape cops. When their jeep breaks down in the middle of the nowhere, they get help from a mechanic. After a hostile encounter with one of the men, the mechanic begins to suspect their intentions and refuses to help. The narrative is stark and straightforward. Within the film's 80 minutes, director Sudevan manages to keep the tension alive and takes us deeper into the complexity of the human mind.