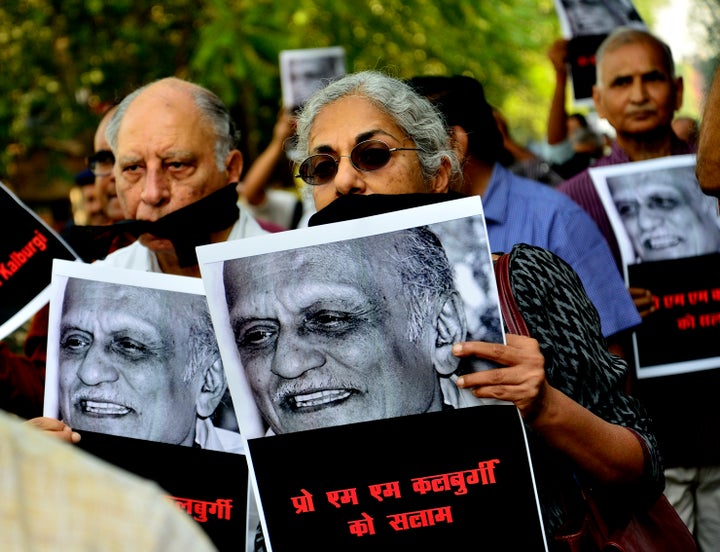 NEW DELHI — The special investigation team (SIT) investigating the murder of MM Kalburgi arrested a 27-year-old man from Belagavi, Karnataka in connection to the case.
According to a report on The Indian Express, Praveen Prakash Chatur had been arrested earlier in 2018 for attacks on theatres screening Deepika Padukone's Padmaavat. The report adds that Ganesh Miskin from Hubli, accused in the murder of journalist Gauri Lankesh has been identified is the other person involved in the murder of Kalburgi as well.
PTI reported that the court has remanded Chatur in police custody till 7 June.
Renowned scholar and littérateur Kalburgi was shot dead on August 30, 2015 at his residence in Dharwad. The assailants fled on a bike.
The Supreme Court had on December 11 last year favoured a CBI probe into the murders of Kalburgi, social activist Govind Pansare (in Maharashtra) and journalist Gauri Lankesh.
Indian Express reports that in the chargesheet published in the Lankesh murder case, Miskin was named as the person who drove the bike as Parashuram Waghmore shot Lankesh. In Kalburgi's case, Chatur rode the bicycle while Miskin shot Kalburgi.
The report also states that the SIT revealed that Chatur had attended three arms and explosives training camps in Maharashtra and Karnataka in 2014-2015, which were organised by the Sanatan Sanstha.