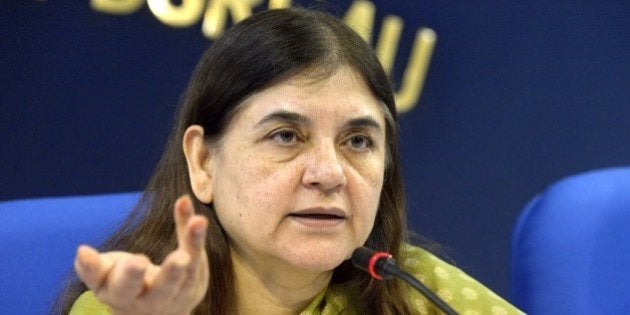 NEW DELHI -- Maneka Gandhi, who heads the Women & Child Development Ministry, has proposed raising maternity leave from three to eight months.
"We have mooted a proposal of extending the maternity leave for working women from present three months to eight months to the Cabinet Secretariat for a discussion in the Committee of Secretaries," said Nutan Guha Biswas, an official in the WCD, The Times of India reported on Wednesday.
This matter was taken up by our minister with the Prime Minister and he is also very interested, so we are sending a copy to him," Biswas said.
Gandhi's proposal includes one month leave before expected delivery date and seven months after delivery.
The Telegraph reported earlier that the cabinet secretariat will consider the proposal before finalising amendments to the Maternity Benefit Act, 1961.
The proposal is reportedly two months more than what labour ministry had suggested - so that mothers can breastfeed their infants for a longer period of time.