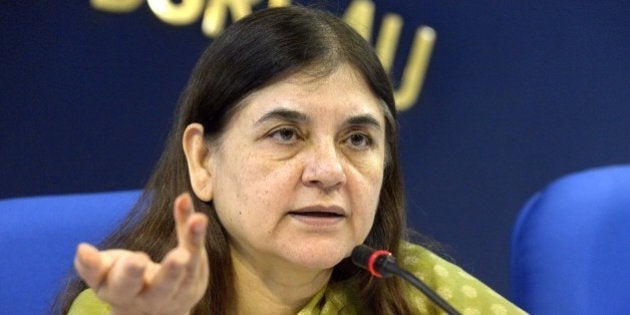 It also surprised many because it is a departure from her public statements on the issue in the past.
Gandhi seemed to have been reiterating word-by-word the government position that had already been articulated in April 2015 by Minister Of State For Home, Haribhai Parathibhai Chaudhury.
"It is considered that the concept of marital rape, as understood internationally, cannot be suitably applied in the Indian context due to various factors, including level of education, illiteracy, poverty, myriad social customs and values, religious beliefs, mindset of the society to treat the marriage as a sacrament, etc," he said.
Gandhi might have been reading a stock response, but her words have drawn ire nonetheless.
Human rights lawyer Vrinda Grover drew attention to the remarks made by Attorney General Mukul Rohtagi at a Women's Day event organized by NDTV on March 8.
"The first thing that Mukul Rohtagi said was 'marital rape should be made a crime' and 'marital rape not being a crime is a blot on this country.' He said that in the public forum. This is the highest judicial officer of the government saying that marital rape should be a crime. And then you have its minister say something else. So, I don't know what is going on with this government and what it wants to say," she said.
Presently, a husband raping his wife is not a crime in India.
In February 2015, the Supreme Court rejected a plea of a Delhi-based executive to declare marital rape a criminal offense, on the grounds that it could not change the law for one woman.
Indian law currently states: "Sexual intercourse or sexual acts by a man with his own wife, the wife not being under fifteen years of age, is not rape."
Marital Rape Is Not A 'Concept'
Activists expressed dismay about the marital rape being described as a "concept."
"Calling marital rape a 'concept' is such nonsense. It is a crime. It is rape. It is violence," said Farah Naqvi, a women's rights activist. "Marriage is not a contract that allows unfettered access to a woman's body"
Even if Gandhi is allowed some latitude for the words she chose, is she suggesting that Indian women are held up to different standard than their counterparts "internationally," when it comes to violence and sexual crimes.
"The Minister has chosen to call marital rape a 'concept' alien to India--she is therefore suggesting that women's autonomy and bodily integrity are foreign to India," said Kavita Krishnan, secretary of the All India Progressive Women's Association.
"The Minister is implying, shockingly, that marital rape is part of 'Indian culture' and husbands' entitlement over their wife even without her consent will be defended by the Government. Such statements seek to confer cultural sanction on domestic violence and marital rape," she said.
Grover doesn't even go into the India/international distinction.
"The Indian constitution guarantees a man and a woman equality under Article 21. I carry that right with me in the private space. The Constitution does not stop at the bedroom door," she said.
Gandhi invoking reasons like education, religious beliefs, social customs, lack of education, etc., have surprised activists because it can be used to resist any societal reform.
"This is completely befuddling. Indian society prefers boys to girls so why don't we just make sex selective abortions legal, as well? This is quite alarming," said Naqvi. "Laws are morals standards to which society aspires."
Grover said it is existing social customs and religious beliefs which had created the gender imbalance within a marriage, and relegated women as the subordinate in their partnerships.
"Forced sex is routine in this country," she said.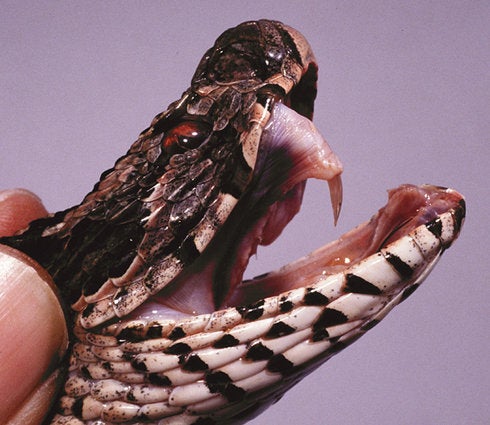 India's 10 Deadliest Snakes
Popular in the Community