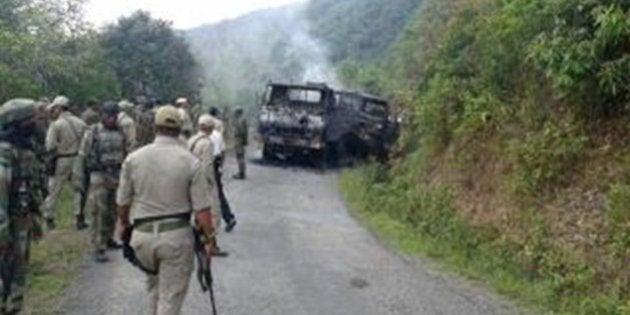 The Indian army has hit back at militants who it claims were responsible for killing 18 soldiers in Manipur, in the deadliest attack in recent years.
A spokesperson told reporters that surgical strikes were carried out Tuesday morning and "significant casualties" have been inflicted. This is an unusually bold move by the army which normally does not carry out cross-border pursuits of militants. India was in touch with Myanmar authorities about the operation, the army said in a statement.
"In the course of the last few days, credible and specific intelligence was received about further attacks that were being planned within our territory. These attacks were to be carried out by some of the groups involved in earlier attacks on our security personnel and their allies.
In view of the imminent threat, an immediate response was necessary. Based on intelligence, we conducted operations to counter these planned assaults. Early this morning, the Indian Army engaged two separate groups of insurgents along the Indo-Myanmar border at two locations, along the Nagaland and Manipur borders. Significant casualties have been inflicted on them. As a consequence, threats to our civilian population and security forces were averted," the army statement said.
Reports had said that militants had crossed into Myanmar after the attack and were holed up about 11 kms from the border. The army had been planning to strike them.
The army had blamed a group of Meitei militants led by the KYKL faction for the attack. But it was the Khaplang faction of the NSCN that claimed responsibility.
Manipur, with a population of 2.5 million, has struggled for years in the grip of an armed insurgency in which several tribal militant groups are active.



Popular in the Community