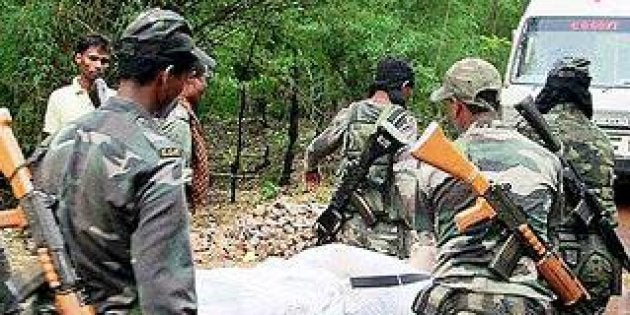 At least 26 Central Reserve Police Force (CRPF) soldiers were killed and another half-a-dozen soldiers were injured in a Maoist ambush in the Sukma district of Chhattisgarh on Monday.
At least seven other soldiers are believed to be missing. The "casualties can go up", top Home Ministry sources told HuffPost India. The Maoist attack is one of the most daring in recent years.
Prime Minister Narendra Modi condemned the attack and said that Centre was closely monitoring the situation.
In a separate incident in Piper Dhaba in the Daltanganj area of Jharkhand, three more CRPF soldiers were injured.
Initial reports from Sukma suggest that a large contingent of CRPF soldiers belonging to the 74 battalion were out on a routine area domination exercise to secure road construction workers and equipments when they were ambushed.
The ambushed took place on Monday afternoon around 1 PM in Burkhapal in the Sukhma district. "There was heavy firing, we aren't yet sure about the number of Maoists who took part in the attack," a senior police-officer in Chhattisgarh told HuffPost, India. Injured CRPF soldiers have reported seeing women Maoist cadre in the attack, sources said.
Highly placed sources in the government told HuffPost India that a group of villagers with their cattle had approached the soldiers and had asked permission to graze their cattle. "The attack started moments after villagers left," a senior Home Ministry Official said. "We suspect that villagers were sent by the Maoist," the officer said.
The CRPF rushed in additional troops to secure the area, while the Indian Air Force (IAF) flew in Mi-17V5 helicopters to evacuate the injured.
Sukma, situated at the northern tip of Chhattisgarh is at the tri-junction; adjoining Odhisa's Malkangiri and Khammam in Telangana. This area is used by the Maoist to transit from state to the other.
The attack comes at time when the Union Home Ministry has been claiming that Maoist insurgency in India has been controlled. On April 2, 2017, Rajnath Sing told reporters in Lucknow that the centre had successfully tackled Maoist violence.
"If you compare with previous years, the situation is under control. We have been successful in controlling the problem and will continue with that. The situation today is best in the past 15-16 years...one can see the statistics," he told reporters in Lucknow.
Besides, Maoist insurgency, Singh also faces a hot-summer in Jammu and Kashmir. New Delhi blames Pakistan for the unrest. Street protests in the valley are, however, continuing for the second consecutive year.
Last year, the valley was locked down for over four months because of street protest and stone pelting. Over 90 civilians were killed last year in street protest that erupted after Hizbul Mujahideen terrorist Burhan Wani was killed in an encounter.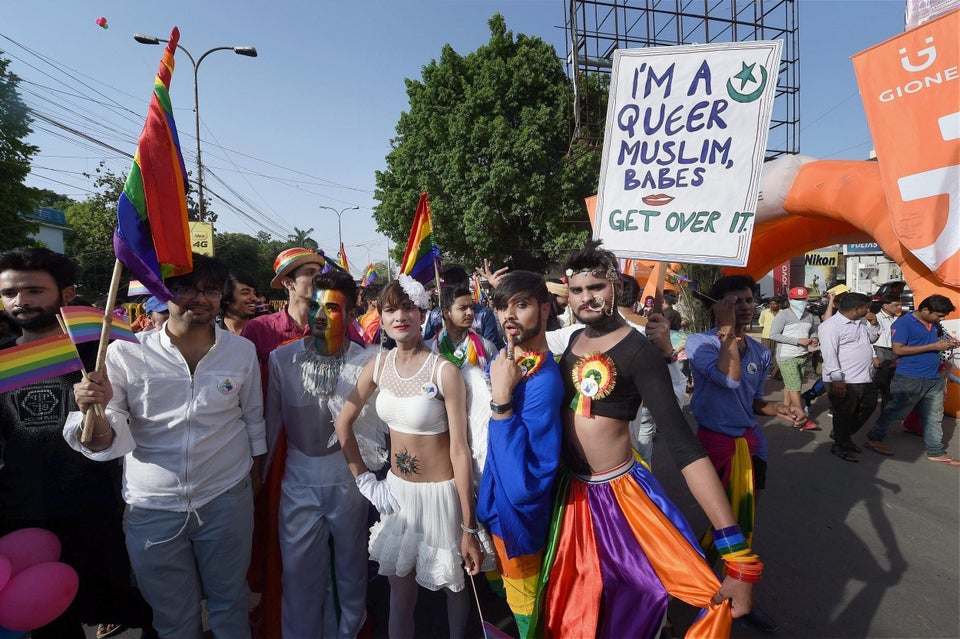 Lucknow's First Pride Parade