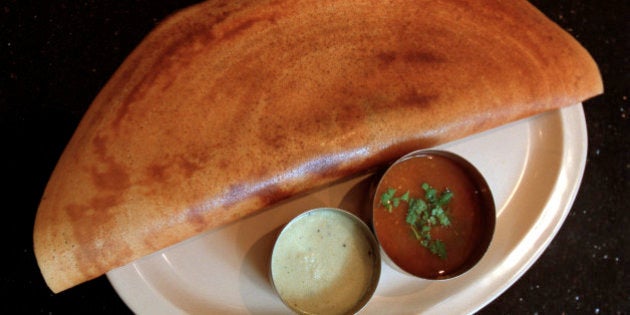 Saravana Bhavan is one of the world's largest chains of vegetarian restaurants. It has 33 branches in India and over 47 in another dozen countries. Its wide popularity has ensured that the chain does not need to advertise.
With such a wide reach, it has become a barometer for south Indian vegetarian cuisine. We focussed on the masala dosa, one of the restaurant's most popular dishes, and found it what would it cost you to have it around the chain's worldwide locations.
Here's the list of what a masala dosa costs from New York to New Delhi.

What a masala dosa costs around the world
The most expensive dosa is in New York among the cities we considered, followed by Frankfurt, and London. Restaurants are more expensive in western Europe than in the United States on average, because of a stronger euro, but the masala dosa at Sarvana is among the exceptions.
Comparing prices for a single food item is one of the tools for economists seeking to check if currencies are at the right exchange levels. This is based on the theory of purchasing-power parity that says that in the long run currency exchange rates should evolve in a way that prices of identical goods and services are equalized in any two countries. A famous example of such a tool is the Economist's Big Mac index that compares the price of a Big Mac burger in 48 countries.