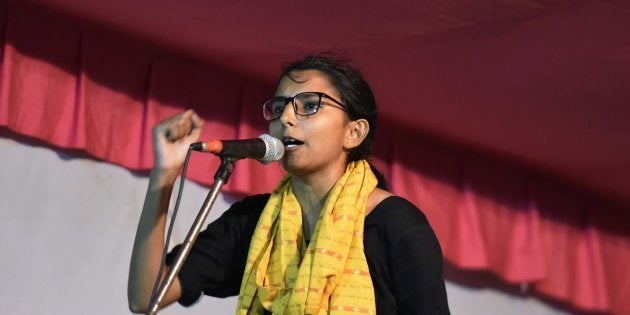 In addition to Kumari's presidential win, the posts of vice-president, general secretary and joint secretary were also won by the newly-formed Left Unity's Simone Zoya Khan, Srikrisha and Shubhanshu Singh, respectively.
Currently a second-year MPhil student of modern history from the School of Social Sciences, 24-year-old Geeta Kumari took admission in JNU in 2011 for a BA in French, reported Hind Khabar, a Hindi newspaper. She is a resident of Panipat, Haryana, and attended army schools in Allahabad and Guwahati.
Geeta's mother, Susheela Devi, is a housewife, while her father, Narendra Singh, is a junior commissioned officer (JCO) in the ordinance department of the Indian Army and posted in Jodhpur.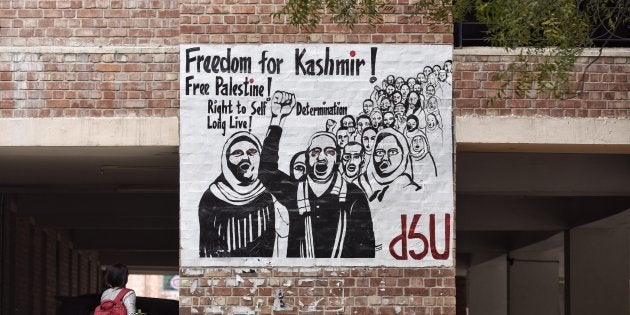 According to a report in Firstpost (Hindi), Geeta said that while her parents worry for her safety, they support her involvement in campus politics. Speaking of the February 2016 incident involving Kanhaiya Kumar, she said that it was a very trying time for her because her parents were scared and initially put pressure on her to focus only on her studies. She also said that despite her parents' support, her political inclinations have always been criticised by people in her town, reported Aaj Tak.
It is perhaps ironic and fitting that JNU, a university that is often branded anti-national due to its Left-leaning student body, now has a student union president who is a daughter of an army officer as well as a Leftist, proving that the two aren't mutually exclusive.
As the president of JNUSU, I will dispel people's misconceptions about the JNU campus. I will spread the message of inclusiveness, not divisiveness.
Hindi newspaper Amar Ujala quoted Geeta as saying, "My father is an army officer, for whom the nation comes first. Just like him, JNU students harbour a deep love for the country. As the president of JNUSU, I will dispel people's misconceptions about the JNU campus. I will spread the message of inclusiveness, not divisiveness."
Kumari has been an All India Students' Association (AISA) activist for the last five years and was elected as a councillor in the School Of Languages twice. She was also the student representative to the GS-CASH (Gender Sensitive Committee Against Sexual Harassment) in 2015, reported PTI.
Geeta also hopes to improve the condition of women and education in her home state. Amar Ujala quoted her saying that she wants to start the 'Beti Bachao – Beti Padhao' (Save the girl child, teach the girl child) campaign in Haryana with AISA's help and also work towards equal rights of women.
On the announcement of her win, Kumari said, "The credit for [the] mandate goes to students because people still believe that democratic spaces should be saved and right now, the only resistance is from students."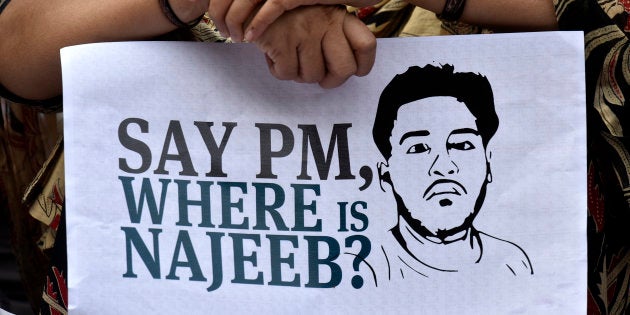 She also said that as the president of JNUSU, she would take up issues such as Najeeb Ahmed's disappearance, the seat cuts at JNU, the need for new hostels, saving the autonomy of GS-CASH and deprivation points on priority.
Praising Geeta's win, AISA's Rama Naga said that from the political perspective, Geeta was the most experienced and senior to all the other candidates. He said that right from the time of her admission, Geeta has been a champion of women's rights and played a leading role in organising JNU's protest after the 2012 Delhi gang rape incident.
Winning all the four seats in the central panel of the student union is an important victory for the Left. As a university that is a hotbed for fierce debates between ideologies, with one of the most politically-charged college campuses in the country, student union elections have always been an important event in JNU's history.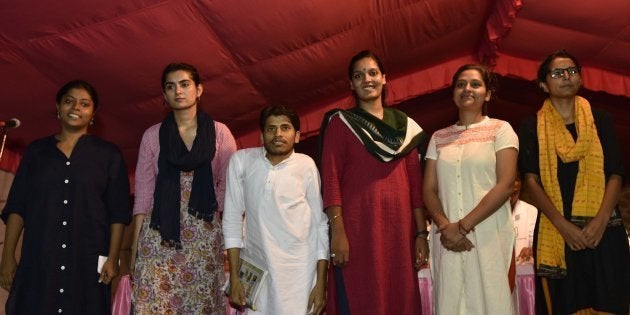 Traditionally, the Left has been a dominant presence in the university's student union.The union's last three presidents — Mohit Pandey, Kanhaiya Kumar and Ashutosh Kumar — were from Left organisations.
However, JNU's tradition of political debate, and its students' anti-establishment stance, has come under the scanner several times ever since the BJP-led NDA government stormed to power at the Centre in 2014.
In January 2016, Jagadesh Kumar was appointed JNU's vice-chancellor, an appointment widely criticised as anti-student, anti-dissent and biased. In February, the institute was in the eye of the storm once again, when violence broke out on the campus over an event protesting the hanging of Kashmiri separatist leader Afzal Guru, accused in the 2001 Parliament attack. The student union's then president, Kanhaiya Kumar, as well as organisers Umar Khalid and Anirban Bhattacharya, were booked under sedition charges due to accusations of anti-national sloganeering by the RSS-backed ABVP's Saurabh Kumar, the then general secretary of Jawaharlal Nehru University Students' Union (JNUSU).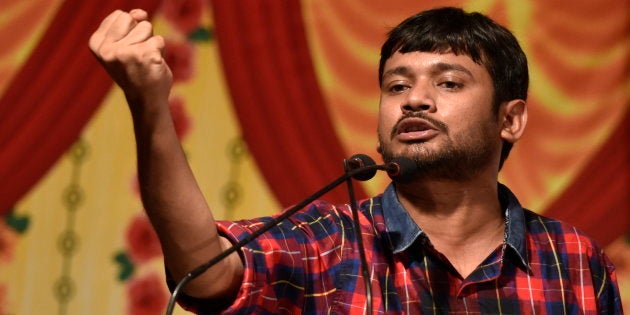 Due to the growing resentment over the Central government's attempts to muzzle ideological dissent and force its own right-wing beliefs on the students, winning the student union elections and beating the RSS-linked ABVP was important for the Left in order to establish JNU's ideological independence and integrity.
To this end, last year, the Left Unity was formed as an alliance between AISA and Students Federation of India (SFI). This year, the alliance was widened to include the Democratic Students Federation (DSF) to put up stronger opposition against ABVP and stand united against a vice-chancellor it thoroughly distrusts.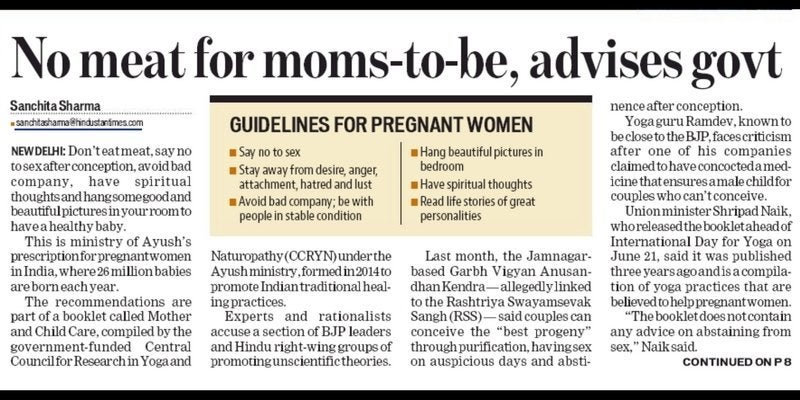 How Different Newspapers Covered The Ayush Ministry's Advice To Pregnant Women
Popular in the Community