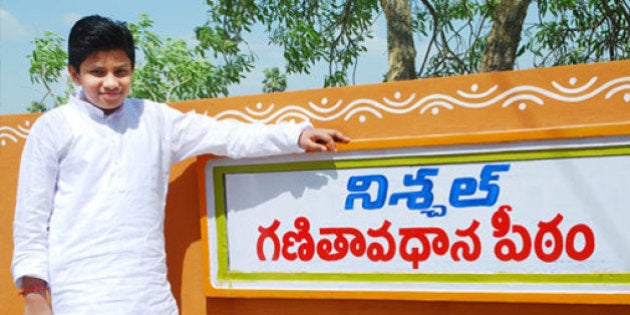 He's the country's youngest Chartered Accountant but he needs to wait two more years before he can enrol in the Institute of Chartered Accountants of India (ICAI), which needs its members to be at least 21. Nischal Narayanam is only 19 years old, but he already has a postgraduate degree in commerce from Osmania University in Hyderabad.
Narayanam's gifted mind was recognised early. He was eight years old when he passed several Sanskrit exams equivalent to a masters degree. By the time he was nine, he was already correcting mistakes in his father's company balance sheet. At 10, he was the world memory champion among kids, had authored volumes of books on mathematics, and had designed and developed a mathematics laboratory. That year he won his first Guinness World Record by memorising 225 random objects in just over 12 minutes.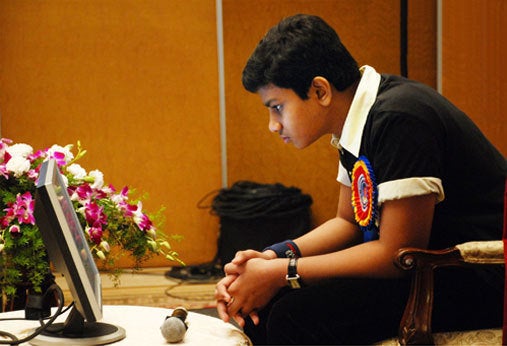 Nischal memorises 132 random digits as he prepares for his second Guinness World Record.
The next year he was awarded the national child award for exceptional achievement.
As he entered his teenage years, Narayanam passed the Cambridge University examination and qualified the basic level exam for becoming a CA. He also won another Guinness World Record — this time for memorising 132 digits in just a minute. Two years later, at 15, he passed the second level of the CA exam, and became the youngest mentor to a company — Nischal's Smart Learning Solutions Pvt. Ltd — which offers tools to make learning easier.
He is listed as one of the "7 brilliant brains of the world" by the National Geographic Channel, and has his own philanthropic organisation to help kids to study at free summer camps.



Popular in the Community