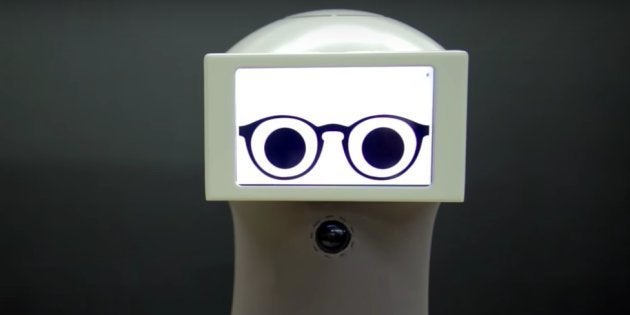 There are two people on the planet who don't like GIFs, for everyone else it is a party out there. Keeping up with the mood at the moment, Abhishek Singh of New York has designed what can only be described as a geek's fantasy — Peeqo, a cute little robot with a soft cylindrical body on which rests a dome shaped head that has an LED screen for a 'face'. Peeqo has no limbs and can't perform motor functions, but he can communicate with you and respond to your commands. What makes him special is that his response is in the form of GIFs that flash on the LED screen that is his 'face'.
Peeqo has big dorky eyes and he wears glasses — all visible on his 'face' i.e. the LED screen when it is not playing GIFs.
Besides responding to commands in his special 'GIFs' language, Singh has also trained Peeqo to keep a check on his (Singh's) web surfing habits so that he doesn't waste too much time when working. If Singh tells Peeqo to warn him in case he is spending too much time on Reddit, the obedient robot just that, flashing an appropriate GIF that tells Singh to stop. If Singh ignores the message, an angry GIF flashes across Peeqo's face. The robot can also play music when asked, just like a Siri or a Google Assistant would. Singh is building more functionalities into Peeqo.
"I've always been fascinated by robots," Singh told HuffPost India, explaining the inspiration behind Peeqo. "One of the reasons I wanted to build this bot was because I feel a lot of the conversation on social robotics today centres around their inability to express emotion or to be relatable. I love GIFs as much as every other person and they've become a universal language of sorts on the Internet and beyond, capable of depicting almost anything from emotion to information. Often a GIF just says it better. I felt combining the two would create something really unique and perhaps overcome some of those challenges."
A fair bit of technology has been put to good use to create Peeqot. Singh first modelled the robot so that it looked very approachable. After the initial paper sketches he finalised the design and made a prototype with a plastic pipe, a tennis ball and few sticks. The prototype had the head mounted on the top with the base hosting the servo motors and the circuitary.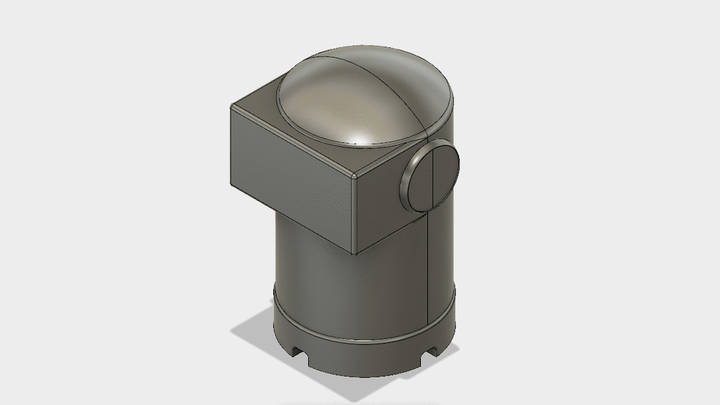 Singh used the Stewart platform and a 3D printer to carve out the parts. The programming was done through Raspberry Pi3 mini computer for the head, 2 Arduino Mini for the movement, a camera, a display and a USB powered speaker. The GIFs are imported from GIPHY. For those interested, here is the full build process.
Singh now plans to open-source the robot design and the code in the hopes of basically making a more adorable version of the Amazon Alexa. He has already received many requests for pre-built kits.
When he posted about his project on Reddit, a number of ideas poured in. Singh is now full of plans for Peeqo. "I'll be working on integrating more external services and smart devices which Peeqo can control," he said. "I also want to begin implementing more machine learning into his response system so his responses can be more effective. And, also working more on developing his personality, a personality that can evolve or take shape depending on how you interact with him. Of course, there's a lot more that can be done but I'll keep that a surprise for now."