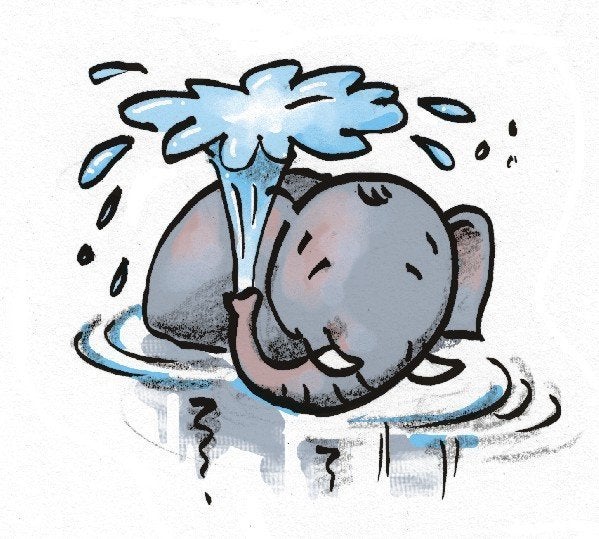 His Gajapati Kulapati series is much loved by thousands of children who adore the onomatopoeic words, the repetition and slapstick comedy around the genteel elephant and the villagers. His prodigious output—more than 500 children's books illustrated over three decades—is an extension of his own geniality and humility. It would not be a stretch to call Ashok Rajagopalan, the creator of the portly Gajapati, India's answer to Eric Carle.

Parents send him pictures of their children hugging the latest book in the Gajapati Kulapati series, and of birthday cakes with the elephant on them.
"For some reason I can't fathom, Gajapati Kulapati is an addictive book—kids read and reread the book. There's a little boy who visits the Tulika Bookstore (in Chennai) frequently and asks after Gajapati Kulapati. He believes that the elephant lives there," says the unassuming writer-illustrator, who lives in Korattur, a quiet suburb in Chennai.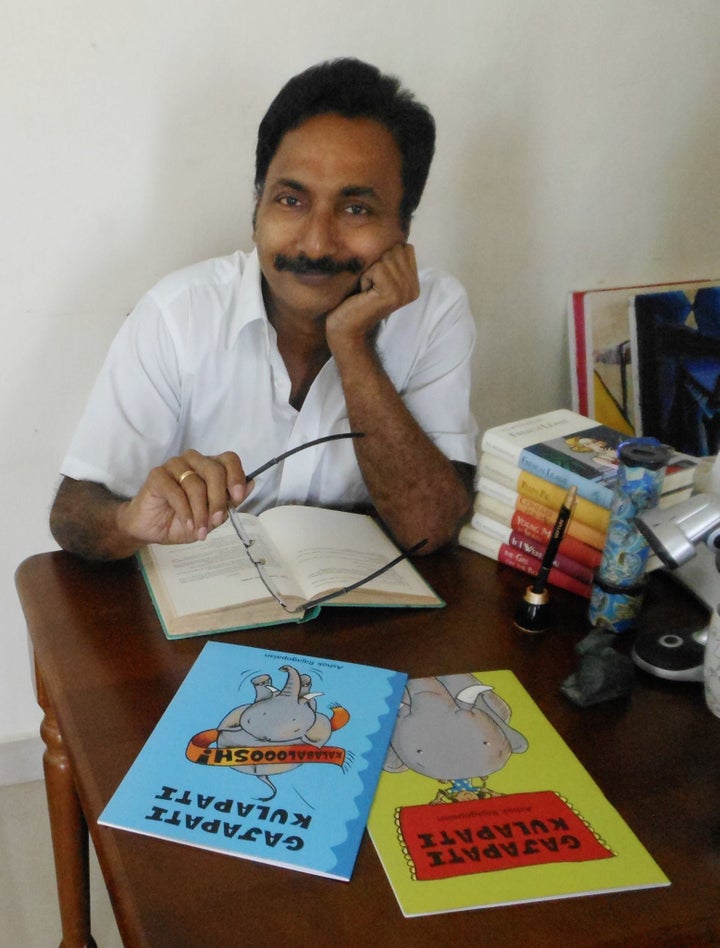 A creative engineer
While Rajagopalan dreamt of reading and writing for a living when he was young, he ended up studying mechanical engineering.
"Even as an engineering student, technical drawing was my most favourite subject. When I went to factories as part of internships, I would entertain workers there with funny drawings," he says.
After a three-year stint in technical marketing, he talked his way into the art department of a design studio as a trainee. This was when he began illustrating.
"I designed and illustrated ads, posters, books, brochures, newsletters and billboards. A visitor to our office brought the second issue of Chandamama's Junior Quest with him, and it had a comics page. It made me develop an intense desire to work on comics. I resigned from my job and approached the then editor of Junior Quest, Aditi De."
De gave him freelance work as an illustrator. Since then, Rajagopalan has worked on textbooks, picture books, children's magazines, novels, non-fiction books and cartoons—the publishers he has worked with range from Tulika to Scholastic to Oxford University Press.
Rajagopalan's first illustrated book was about a greedy cat who drinks up all the rice gruel he was supposed to share with his friend, a fly—Eecha Poocha, a Malayalam tale retold by Kala Shashikumar, was published by Tulika Books in 1996.
Rajagopalan turned to futurism for inspiration to illustrate Eecha Poocha, which is now available in eight languages including English.
"The narration has a poetic rhythm, so I attempted to match the treatment in the visuals. I tried to portray movement in still images by drawing the characters with multiple faces, limbs and tails," he says.
He has illustrated several other books for children since then, including ones with delightfully alliterative names such as Sunu Sunu Snail and Thakitta Tharikitta Bouncing Ball.
Interestingly, Rajagopalan says he has never collaborated with the writer to incorporate their "vision" for the characters. Instead, he works with the editor of the book.
"The author gets to see the pictures only at the end, sometimes only after publication," he says.
Radhika Menon, publishing director at Tulika Books, said their authors love Rajagopalan's illustrations.
"Ashok brings in his trademark humour to his work, which is quite laugh-out funny. He has done comic strips and cartoons for our non-fiction books, which can be information heavy. Adding the funny side to it lightens the book and makes it more accessible to young readers. While they make you smile they also make you think, in the tradition of good comic strips," she said.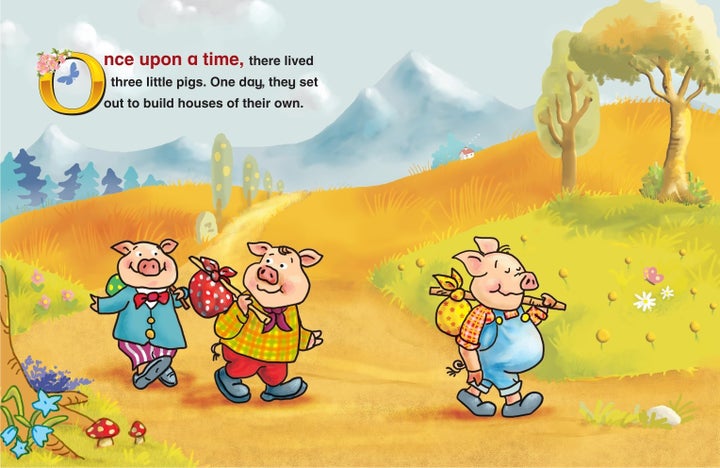 Elephant love
Gajapati Kulapati was Rajagopalan's first attempt at writing for children. While he wrote it in 2000, the book was published eight years later.
The idea for the book and the characters can be traced back to Pulasseri, his birthplace, a tiny village in Palakkad, Kerala.
"It is a region where everyone loves elephants. My mother, particularly, loves elephants and knows everything about them. Many of the bedtime stories she narrated to me contained elephants," says Rajagopalan. The wise grandmother is the book is a dedication to his mother's wisdom.
The illustrator credits a poetry worship conducted by writer Suniti Namjoshi for inspiring him to turn to writing.
"An important insight I took away from that workshop was that prose can be poetic and rhythmic. I like to think that it subconsciously inspired the singsong lines of Gajapati Kulapati. The workshop kindled my dormant desire to write and I started writing poems and stories, not for publication, just for myself. A few months later, I joined Tulika as art editor, in 2000. The office ambience was highly inspiring and kept me at my creative best. I wrote Gajapati Kulapati there," recalls Rajagopalan.
Tulika persuaded Rajagopalan to expand one book into a series. He took his time with the next two Gajapati Kulapati books to ensure that they had the same organic humour and charm his young readers expected of him.
Menon says the books worked so well because elephants are a national favourite and that children instinctively respond to them.
"An elephant called Gajapati Kulapati is very special—they love hearing the rhythm of the sound and saying it aloud. The simplicity of the text and the large bold pictures pictures makes the books extremely child-friendly," she says. "The overwhelming feedback we have had is that they are books that babies grow up with, enjoying different aspect of the stories. As babies, it is the sounds and the actions. As they grow up it is also the story itself and Gajapati becomes this dear friend they identify with," she adds.
Rajagopalan has written abridged versions of Greek epics Illiad and The Odyssey for children. He also has to his credit a children's novel called Ajit the Archer as well as Lemon Salt Soda, a humour series for adult readers.
PG Wodehouse, says Rajagopalan, is his biggest inspiration in writing, especially in making his readers laugh. But in drawing, it is Charles M Schulz, who created the funny, melancholic world of Peanuts.
"I think I imbibed the fine art of drawing simple but expressive faces from Peanuts," says the writer.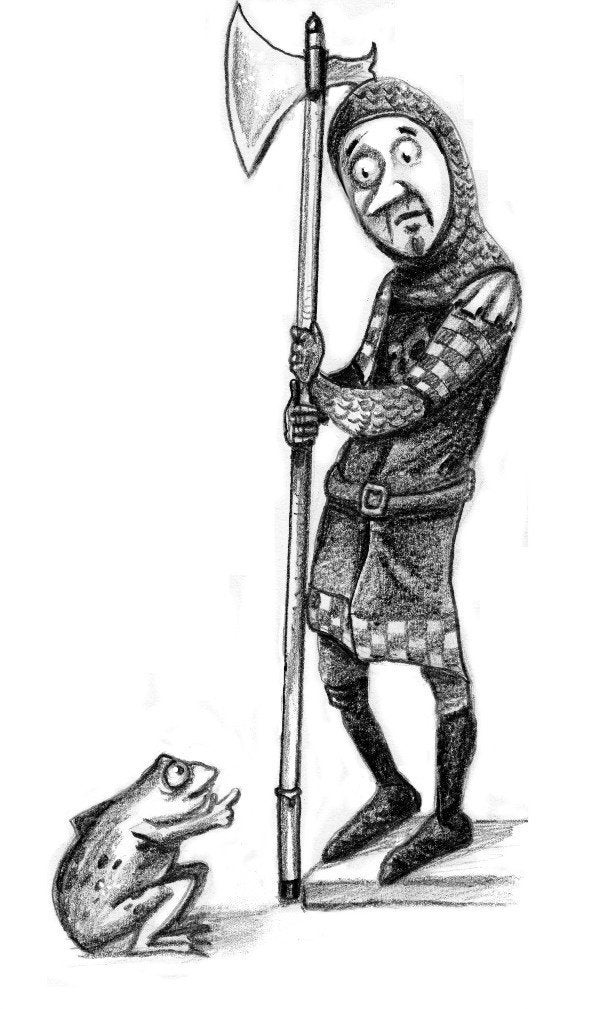 Little readers are hard to please
Rajagopalan, who has had a ringside view to the transformations in the world of children's books, says this is a great time for young readers in India.
"More and better books come out every day, more authors write, more illustrators draw and more publishers enter the market. More diverse and socially sensitive. More books are being bought by parents, than when I was a kid," he says.
While books now have to compete with TV and mobile phones, Rajagopalan says he is glad that print books are still "bought, read and treasured". He counts RK Narayan, Ruskin Bond, Zai Whitaker, Ranjit Lal, Asha Nehemiah and Sandhya Rao among his favourite Indian writers.
What is more challenging? Writing for children or adults?
He doesn't have to think twice—definitely the former.
"In picture books, especially, your words are rationed. You have to say much in a few words and share the space with an illustrator."
And he has some wise words for anyone looking to write for children as well—don't talk down to them.
"If you can talk to grown-ups, you can talk to children, except, to keep the conversation interesting, one must remember that it is about them, not you."
Currently, Rajagopalan is working on multiple projects—a 60,000 word fantasy novella based on the Mahabharata, a series of chapter books, a picture book where he has experimented with new illustration styles and a humour novel based on mythology for middle-grade children. The breadth of his work, grounded in a universe of imagination and fantasy, has its roots in his richly creative childhood.
"Since the age of five, I would always be seen with a book or a piece of paper. I did not own that many books, but my father ensured that I had access to four libraries. I had kind friends too, who would always be willing to lend me books,' he says.
He would read everything he could get his hands on—"comics, picture books, magazines"—ranging from Indrajal comics to the Archie series.
"My grandfather ran a mail-order business for medicines. He had a big office room, where my grandmothers, mother, aunts and uncles sat helping out. Everybody was constantly typing, cutting paper, pasting, making gum, packing and mailing, so there was always plenty of paper, scissors and glue in the house. Everybody in the house, which had 10-15 people, was a reader and storyteller. My grandmothers, aunts and uncles- they all told me stories and taught me to draw," he says.
Rajagopalan's drawings appear in hundreds of books, and yet he is known mostly for Gajapati Kulapati. Does he feel that the rest of his work hasn't got the attention it deserves?
"A jumbo shadow falls over the rest of my work!' he laughs. "I am now mostly known as the creator of Gajapati Kulapati. I don't mind, though. I love that elephant! And children are happy, moms are happy. And there is time. Time to do my magnum opus."