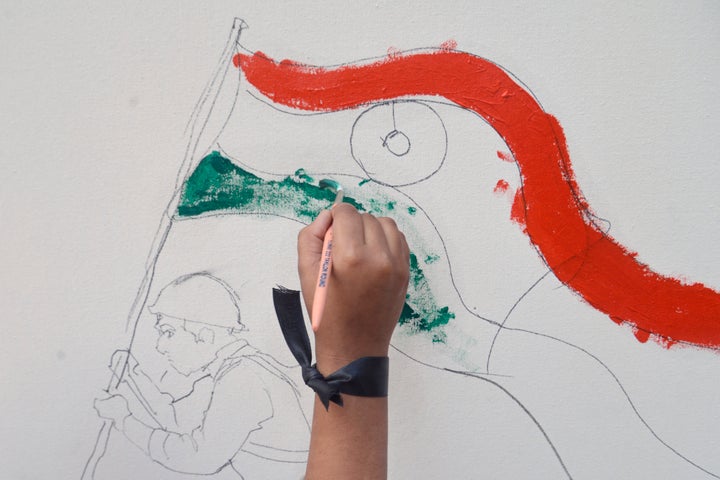 NEW DELHI —The National Commission for Minorities is concerned about the attacks on students and traders from Kashmir residing outside the valley, especially about the message that singling them out for attacks will send across India as well as among residents of the valley, Chairman Ghayorul Hasan Rizvi said.
He also said that he had raised this issue with Home Minister Rajnath Singh in a "telephonic talk" on Saturday after television news reported the attacks in Dehradun and was assured that an advisory had already been issued to the Director Generals of Police of all states about providing security.
"Wherever there are Kashmiri students or those Kashmiris who are doing business, they should be given safety. One-off incidents have happened. After such a big incident, a couple of incidents occurred because there was public anger but it is wrong and it should not have happened," Rizvi said in an interview with HuffPost India. "This message should not go across the country, and in Kashmir, that Kashmiris are being singled out as a reaction. At this point, the country is united."
Rizvi said it was important to make a clear distinction between militants and civilians in the Kashmir valley.
"There cannot be any leniency towards terrorists; they should be dealt with firmly," he said. "But innocent people should be protected as well."
Barely two days after a young suicide bomber of the Jaish-e-Mohammad rammed an explosives-laden vehicle into a bus which the Central Reserve Police Force (CRPF) soldiers were travelling in, attacks against students and traders of Kashmiri origin were reported from multiple states including Uttarakhand, Rajasthan and Uttar Pradesh. These attacks provoked wide ranging concerns about the safety of residents of Kashmir-origin, especially Muslims, and prompted the CRPF to advertise toll free helpline numbers for assistance in distress.
On Monday, Rizvi told HuffPost India that the National Commission for Minorities was "satisfied" with the actions that the union government, particularly the Home Ministry, had taken in this regard.
"The Home Ministry is keeping a close watch on this," he said.
When asked whether it was true that some hardline communal groups of the saffron brigade were behind the attacks, Rizvi, who has also been the National General Secretary of the BJP 's Minority Morcha, said it couldn't be established if that was the case.
"There is anger among people across the country and it should be there after an incident like that. But everyone across religions is united," Rizvi said. "So it should not be seen in a distorted way. Some people end up doing such things but it is not linked to any RSS, VHP, BJP or any communal organisations."
The Delhi Minority Commission Chairman Dr. Zafarul-Islam-Khan has taken a different stance.
In a letter to the Delhi Police Commissioner Amulya Patnaik, a copy of which was shared with HuffPost India, Dr Khan wrote, "Hindutva crowds are taking out rallies in Muslim areas and in front of Muslim homes in mixed population areas, raising provocative slogans. Unless Delhi police is alert and proactive, riots will erupt like those in Jammu city for instance."
When asked what prompted him to write that, Dr Khan told HuffPost India that the Commission had received inputs from some members of minority advisory committees working with it about tensions brewing in multiple parts of the city but did not go into details. He said the idea was to alert the police in time. He refused to say anything about the NCM's role on the matter.