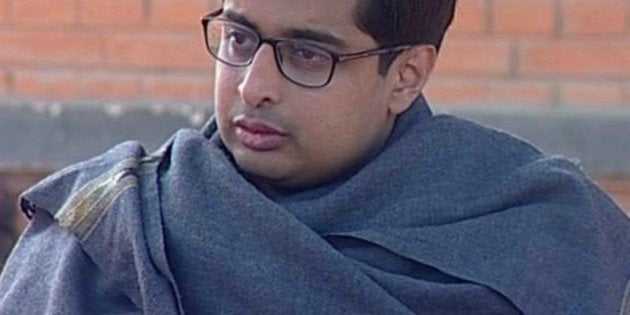 NEW DELHI —The Politics Editor and Delhi Chief of Bureau of the Hindustan Times, Prashant Jha, has relinquished both roles, after allegations of sending inappropriate messages to at least one other journalist.
In an email sent to the staff, Hindustan Times Editor in Chief R. Sukumar wrote:
"Hi All,

Prashant Jha has stepped down as the Chief of Bureau and Political Editor of Hindustan Times with immediate effect.

The bureau will report to me for the time being."
HuffPost India accessed this email from multiple sources.
Jha held multiple meetings with Sukumar, and HT's executive editor Kunal Pradhan, through the day after he was named, along with several prominent journalists, in what is being dubbed as Indian journalism's #MeToo moment.
NDTVreported that Jha said in his letter to the editor, "There have been specific allegations against me - and my personal conduct - recently, which have raised moral questions about my conduct. In this backdrop, I believe it would be best for me to step down..."
Popular in the Community