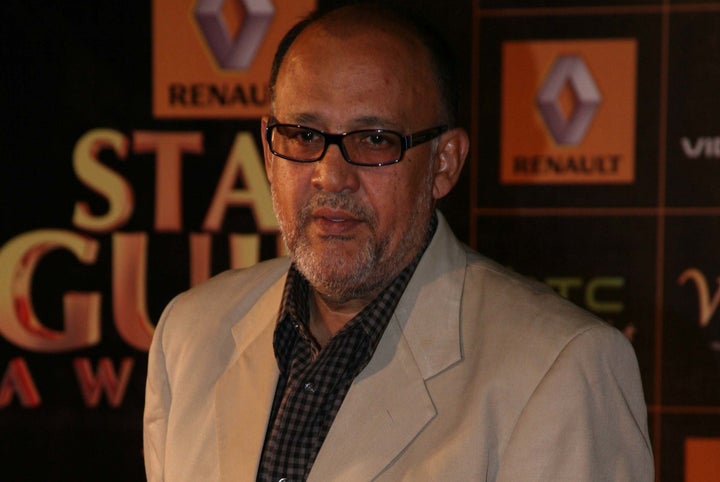 A Mumbai sessions court, granting bail to actor Alok Nath, said that filmmaker Vinta Nanda may have accused falsely accused Nath of sexual assault and rape.
Nanda spoke about her assault and rape in a Facebook post during the second wave of the #MeToo movement in India. While she did not name the actor in her post, certain sentences and incidents that she described made it clear that she was accusing Alok Nath of having raped her. She had said in her post that Nath had raped her 19 years ago.
Hindustan Times quoted judge SS Oza as saying that the Nanda "remember the entire incident but she did not remember the date and month of incident. In view of all these facts, the possibility cannot be ruled out that has falsely been enroped in the crime."
The court said this while granting anticipatory bail to Nath.
According to a report in India Today, the court also observed it was a possibility that Nanda did not lodge a complaint right after the alleged incident "for her own benefit"and that it can't rule out the possibility that "the applicant [Alok Nath] has been falsely accused in the crime".
In its order, which was uploaded Tuesday evening, the judge noted that the allegation raised by the complainant might have been inspired by her "unrequited and un-reciprocated love" for Nath.
"The offence against the actor has been registered on the basis of patently defamatory, false, malicious, derogatory and imaginary report of the first informant or complainant (Nanda)," the judge noted.
"The report or complaint is inspired by the complainant's personal vendetta towards him," the court said.
The court observed that the complainant and Nath's wife Ashu were college friends in the early 1980s in Chandigarh.
"The duo was working in the production unit of a television serial (in Mumbai) when they met Alok Nath in mid-80s, and a fast friendship developed between the three of them. He (Nath) proposed to Ashu in 1987 and they got married," the court said in the order.
The complainant soon found herself to be "secluded" as she had lost her best friend, it stated.
"Perhaps the complainant's allegation against him (Nath) is inspired by the unrequited and unreciprocated love and affection that she (Nanda) had for him," the judge said.
Nanda had file an official complaint with the police at Mumbai's Oshiwara police station on 17 October, 2018.
This was right after her Facebook post where she had said:
"I was invited to a party to this mans house, his wife, my best friend was out of town. It was usual for our group of friends from theatre to meet regularly so there was nothing unusual about my going to the party.

As the evening flowed, my drinks were mixed and I began to feel strange. Then at around 2am I left his house.

Nobody followed me or offered to drop me home, which was what was rather unusual. All I knew at the time was that I had to get home. I could sense it wouldn't be right for me to stay there any longer.

I started to walk home on the empty streets although the distance to my own house was long. Midway I was accosted by this man who was driving his own car and he asked me to sit in it and said he would drop me home.

I trusted him and sat in his car. I have faint memory after that.

I can remember more liquor being poured into my mouth and I remember being violated endlessly. When I woke up the next afternoon, I was in pain. I hadn't just been raped, I was taken to my own house and had been brutalised. I couldn't get up for my bed."
Meanwhile, Nath had denied the allegations made by Nanda saying, "Kuch to log kahenge (People will say things)... Neither I am denying this nor do I would agree with it. It (rape) must have happened, but someone else would have done it. Well, I do not want to talk much about it as for the matter if it has come out, it will be stretched."
Popular in the Community