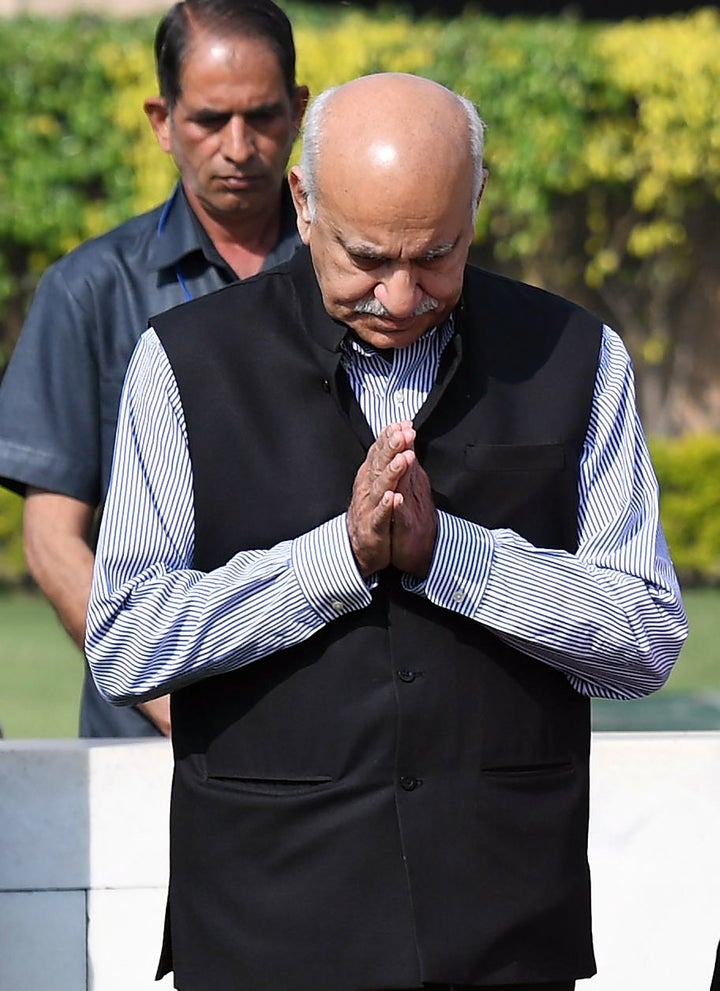 NEW DELHI—Former cabinet minister M J Akbar on Saturday said journalist Priya Ramani's articles and tweets about him as well as the larger issue of sexual harassment at the workplace were not meant to raise awareness and had not been made in good faith, for public interest and public good, according to this ANI report.
"It is wrong to suggest that the articles and tweets of Priya Ramani were meant to raise awareness of pervasiveness of the issue of sexual harassment at the workplace," Akbar said in the court of Additional Chief Metropolitan Magistrate Samar Vishal, during his cross-examination in relation with the defamation case he filed against journalist Priya Ramani.
Further, he also said that, "It is also wrong to suggest that Ramani's disclosures in her tweets and articles were true and made in good faith for public interest and for public good."
The former editor of multiple newspapers including The Asian Age and Telegraph also denied that he had filed the defamation suit against journalist Priya Ramani in order to target her. "It is wrong to say that present complaint I filed is false and without merit and that I have been selective in filing this complaint against Priya Ramani in order to target her," the report quoted Akbar as saying. The court has posted the cross-examination of Akbar's witness for July 15 and 17.
Ramani was granted bail in February on a personal bond of Rs. 10, 000 and exempted from personal appearance. It was her tweet during the #MeToo campaign that first accused Akbar of sexual harassment. It was followed with accusations from other women against Akbar. In a previous cross-examination, Akbar had denied any wrongdoing.