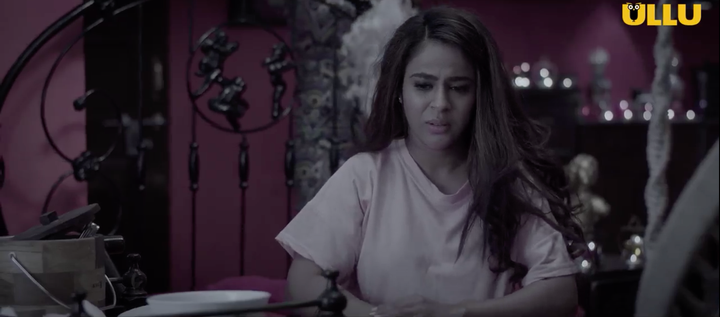 EDITOR'S NOTE: This article was first published on 21 September 2019. In October 2018, hundreds of Indian women said #MeToo, narrating instances of sexual harassment and assault, especially at their workplaces. A year on, we're revisiting some of the most important stories about the movement.
I remember groaning loudly last year when Karan Johar and Aamir Khan—ensconced in their gaudy, velvet couches on the sets of Koffee with Karan—shook their heads sadly and said they were constantly worried if another man would be accused of harassment and what would that do to his life. Johar made a flustered sound and said how, at the peak of the #MeToo movement in India, he woke up every day dreading which man's life would be in shambles next. Honestly, I don't worry that much about dengue even when a mosquito is buzzing around me. And I live in Delhi.
If Bollywood's initial reaction to the serious allegations of abuse and assault that were emerging at the time was to go all 'hum saath saath hain', it's hardly surprising that almost a year later, the men named as perpetrators are back in everyone's good graces (especially Khan's). It's par for the course too, that the first Bollywood film to engage with the movement featured the man as the victim.
To maintain the status quo and protect the privileged, it is essential to distort what a progressive movement is about and make the perpetrators of abuse look like the actual sufferers.
What takes this irresponsibility to a bizarre level is when platforms use the pretext of an important issue like sexual harassment to make a soft porn series out of it.
But here we are, discussing a web series called #MeToo: Wolf of Bollywood, helpfully categorised as 'erotica' on the streaming app called Ullu. If nothing else, props for the platform's self-aware name.
#MeToo opens as the preparations for a wedding are in full swing. The 'hero', played by television star Vivan Bhatena, is kissing his onscreen fiancée, when a woman's body falls with a loud thud on the ground on the stage. The dead woman is Sana, a Bollywood starlet who used to be friends with Bhatena. When the police find a yellow notepad with 'Me Too' scrawled over it, Bhatena sets off to find out what Sana meant by Me Too. Okay, seems like a legit enough story until now, except, of course, that the series writer seems to think women respond to sexual harassment like teenagers to a cute boy band—by scribbling one word multiple times in a journal.
Except it's all downhill from there. The series traces the story of Sana, who apparently fled from an evil uncle who tried to sell her off. Apart from acting, this enterprising woman is also a drug supplier for film producers. While declaring she doesn't want to sleep with people to get roles, she opens her shirt to reveal her bra and then pulls out a packet of drugs from inside it. The entire series is peppered with crudely shot sex scenes and close shots of women's breasts, exposed waist and buttocks. In several sequences showing slimy producers making sexual advances, the idea of a power imbalance is completely disregarded to show that the women are willing participants in the sleaze fests.
When HuffPost India asked Deepak Pandey, a cinematographer who has written and directed the series, about the motivations behind making #MeToo, he seemed adamant that the "industry was not all that bad". He also bemoaned that, after these allegations surfaced, people have started looking at Bollywood with a gandi (dirty) nazar. It apparently broke the heart of Pandey, who said he moved to Mumbai from Uttar Pradesh 18 years ago to pursue his 'dreams'.
"As a Bollywood person, I felt hurt that people were saying such things about Bollywood. I wanted to show that there are a few bad people, but you choose your own path here. A majority of people in the industry are great people," he said. "#MeToo is not the industry, agar hota, industary nahin hota (the industry would not have survived if that was the case)."
The semi-porn series, he claimed, conveyed a message to its viewers.
"Be a chooser, not a loser."
It means, said Pandey, that women make choices and that dominates their lives. One can choose not to entertain a sleazebag and still do well here, he proclaimed.
"I feel so bad. Say, if a young daughter in a family from a small town in India wants to join the movies now. Her parents will never let her join the industry thanks to the bad name we have been given now…. This is not right," he said.
So Pandey tried to clear the unfairly maligned Bollywood's reputation by making a series that shows filmmakers propositioning women to give them roles—and making it seem like the problem actually lies with the women. Got it.
"If you take a stand, don't cry about it later. Being an adult and mature person, you have chosen that path," he added.
So what about the crude, tasteless sex scenes in the show? Were they necessary in a series that he claims he was trying to throw light on harassment?
"Absolutely. Some things people won't believe unless they saw them before their eyes," he added.
The problem with #MeToo does not end with turning a serious issue into a means of titillation.
(SPOILER ALERT: In case you still want to watch this show—don't read the next couple of paragraphs)
The real 'villain' of the show—the person responsible for Sana's death—is, wait for it, a lesbian woman who had made a name for herself by helping women fight sexual harassment cases. The show devotes an entire 20-minute episode showing this lesbian woman making every Ram Gopal Verma ghost proud by making strange faces and molesting other women.
So I asked Pandey why, in a series ostensibly about a movement where women finally dared to call out powerful male predators, he made the villain a lesbian woman.
"Because aise bahut saare aurat hai (because there are many women like this)," he said, adding that he wanted to issue a 'warning' to 'such women' that 'do whatever you want in private with consent, but do not molest women'.
While this is a ridiculous show that one may be tempted to laugh at, it's chilling to think of what effect it could have on viewers who are rendered more vulnerable due to their age or lack of material privileges. In an interview with Mumbai Mirror, Vibhu Aggarwal, owner of Ullu said that his viewers are dominated by "the B-segment, which includes rickshawalas, cooks, watchmen and the likes". It's no secret that financially underprivileged women have much less access to means of justice. That knowledge should actually make Aggarwal and people like him more concerned about the effect that trash like this can have on THEIR viewers.
The series stars some big names from the television industry, which also gives a patina of credibility to its dangerous politics.
Ullu and #MeToo are not alone in trying to use crucial topics as an excuse to peddle sleaze. Ekta Kapoor's ALT Balaji led the pack with its series Gandi Baat, which inexplicably seemed to suggest that the way to punish a man who sexually harasses women is by raping him. The common factor between all these shows is that while they seem to want to engage with issues such as harassment and abuse faced by women, the treatment is so obviously geared towards titillation that even if there is any good intent—it's doubtful but I'm giving them the benefit of the doubt here—it's lost somewhere on the way to an atrocious climax.
Filmmakers, repeat after me: sexual harassment is never, ever titillating, and should not be the basis to build your next soft porn show.