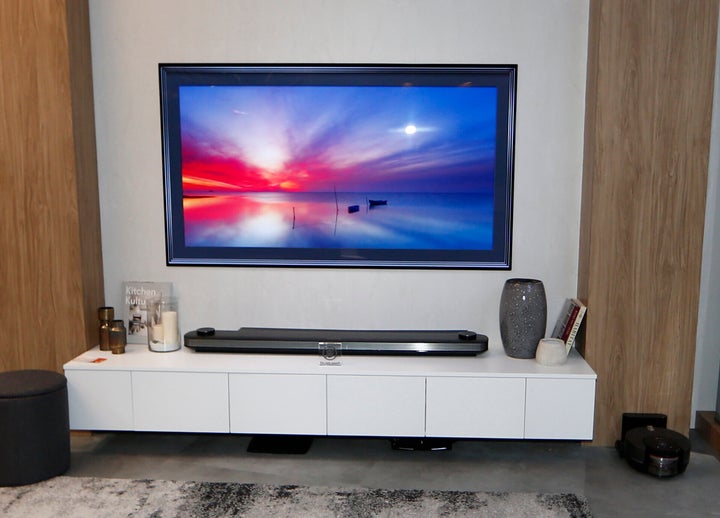 NEW DELHI—As the year draws to a close, buying a television is confusing with a number of identical looking TVs available on the market at a huge variety of prices. With the likes of OnePlus, Xiaomi (Mi TV) , Motorola, and even Nokia getting into the television manufacturing (sometimes through a tie-up) game, prices have seen a huge drop in recent months. These TVs however, often deliver inferior picture quality, and lack access to the streaming apps you may want.
Unlike a smartphone or even a laptop, which could conceivably be upgraded every year, most of us are likely to keep using the same TV for five, or even ten years. So buying a TV can involve a lot of careful research, and a lot of confusing jargon is just waiting to trip you up.
To make it easier, we have picked out some of the key terms you need to understand, and put together a list of the best televisions to buy at the end of 2019. Here's what you need to know.
In the last generation of TVs, we had HD-ready and HD televisions (1280x720 pixels and 1920x1080 pixels respectively), but today, Ultra HD, or 4K (3840x2160 pixels) is the highest standard available (at least until 8K becomes widespread).
4K TVs, especially in India, have seen a huge drop in price over the last couple of months, and streaming platforms like YouTube, Netflix and Amazon Prime are pumping out more 4K content than ever.
Nearly all 4K TVs are smart (Internet-connected) and let you stream 4K content without having to buy external hardware. Many are based on Android TV, a version of the smartphone operating system that has been customised for TVs, but some have their own custom operating systems. In case it's a customised OS, you'll want to check to make sure they have access to the streaming services you use. If not, you'll need to purchase an accessory like an Amazon Fire TV Stick, or a Google Chromecast.
The 2020 Olympics in Japan is set to be broadcast in 8K (7680x4320 pixels) in some regions across the world. With 8K just around the corner, does it make more sense to put in some extra cash and get an 8K TV?
India and its citizens are far away from having any 8K content to stream. With broadband companies in India only recently improving their average speeds, most homes would not even be able to stream 8K, without a lot of buffering. While the new HDMI 2.1 standard supports 8K, there just isn't enough justification for an 8K TV at this point in time.
No major studios across the world have announced any plans to release any movies or TV shows in 8K either, so for the next few years at least, buying a 4K TV makes more sense.
High Dynamic Range (HDR) means a broader colour spectrum, and more brightness than a normal picture. That means that even at the same resolution, you get much more detail and contrast; so even dark scenes (like in certain Game of Thrones episodes, for example) become a lot clearer.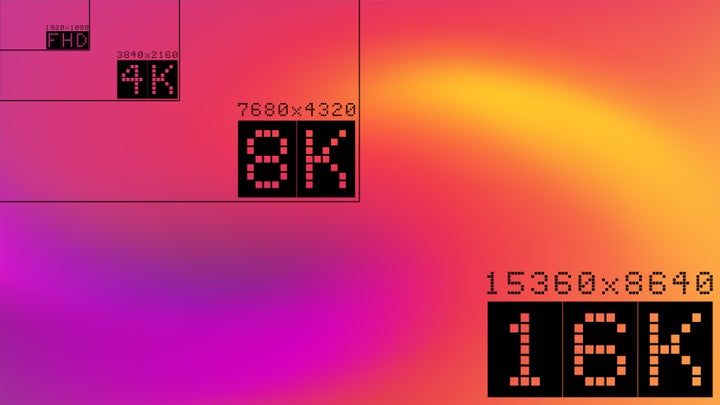 As of now, you'll find far less HDR content than Ultra-HD/ 4K, but it's steadily growing, and unlike 8K, most of the new shows and movies made in 2020 will definitely make use of this technology, so you want HDR for your TV.
What's the difference between LED vs OLED panels?
The two main types of panels available are LED, and OLED. Plasma TVs are more of less done, as are LCD displays, so these are the ones to choose from. OLED (organic light-emitting diode) is a rarer and more expensive technology for TVs. These screens have some of the best black levels possible in a display. Sometimes, they are even thinner and smaller than LED displays.
"As a rule of thumb, TVs should be placed at approximately 1.2-1.6 times the diagonal measurement of the screen."
At the moment, LG, Sony and Samsung are three of the manufacturers producing OLED models, but they remain much more expensive than traditional LED TVs. If you're okay with paying a premium though, the difference in picture quality is pretty big.
What size screen should I get?
You definitely don't want a small TV that's far away in your room. You also don't want to be watching a large TV up close and personal. Deciding the right size of TV depends on the size of the room you'll be placing it in.
As a rule of thumb, TVs should be placed at approximately 1.2-1.6 times the diagonal measurement of the screen. This means that if you have a 42 to 60-inch television, you want to sit about five feet away from it, for an optimal image.
Are there any advantages to getting a curved screen TV?
A couple of years ago, curved TVs—led by Samsung—were all the rage. In 2019, most of the TVs come with a flat screen. A curved TV can be good for one-person immersive viewing, but is definitely not good for larger groups of people.
What input ports do I need?
Having an ample number of ports is going to make watching content even easier. The most important of these inputs is HDMI, which supports all the latest forms of digital video sources from PCs to tablets to phones and cameras and from consoles to set-top boxes.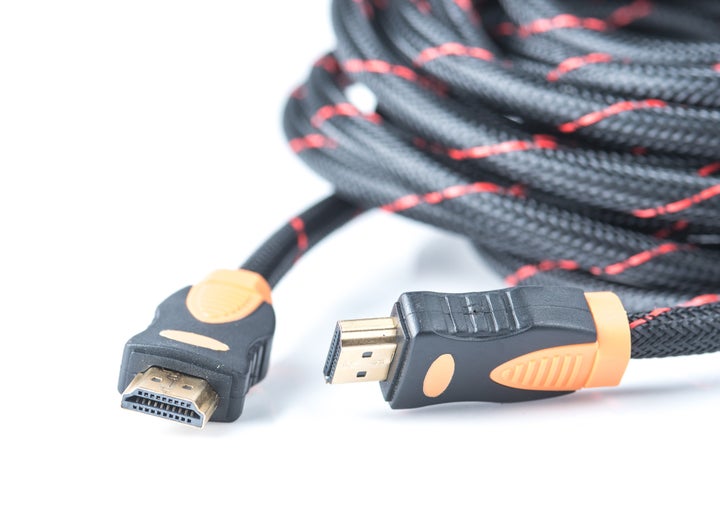 With a single cable handling both audio and video, HDMI makes it easy to send HD content to your TV. One thing to remember is that if you need HDMI 2.0 to send 4K 60fps videos, and not all ports on TVs (specially cheaper ones) will be HDMI 2.0. So if you're using a 4K set top box, or something like the Amazon Fire Stick 4K, make sure you connect it to the right port.
How's the sound on new TVs?
Finally, something to consider is where the sound output is coming from. All TVs have some sort of built-in speakers. Most, if not all, are pretty bad—one of the side effects of thinning out the televisions so much.
Don't go for TVs that advertise great speakers, because that is almost always untrue. Add-on speakers, like a soundbar, a multi-channel home theatre system or a surround sound system, can provide a vastly superior experience to the built-in speakers.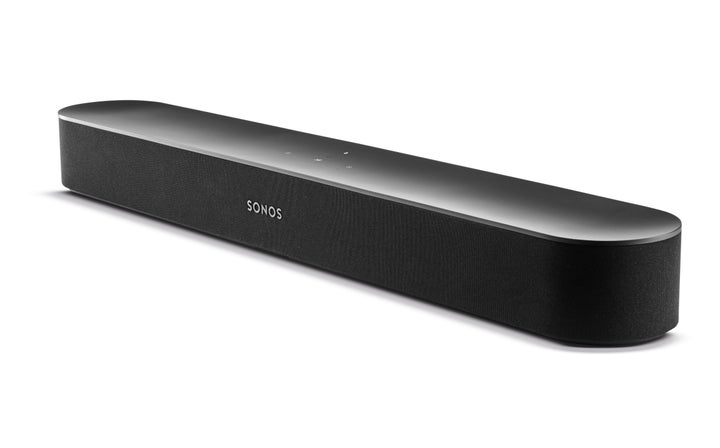 If you have a small room or don't want to spend a ton of money, then a soundbar will do more than just fine. Soundbars normally fit in right below the TVs and don't take up a whole lot of space. Polk, Yamaha, Sony, LG and Bose are just some of the manufacturers making great-sounding soundbars.
Best televisions of 2019
These tips tell you what you need to consider when shopping for a television, but we've also made a shortlist of the best televisions you can buy right now. Here are our seven favourite picks.
1. LG OLED C9
It's a virtual tie between LG's OLED series for 2019 and the Sony Master Series A9G (an OLED as well) for the best TVs one can buy this year. LG has three offerings for the year—C9 (55", 65" & 77"), E9, and B9 (55" & 65")—and all of them offer excellent picture quality.
The C9, the most premium of the three, has an OLED panel, support for Dolby Vision HDR, and 4K resolution. The OLED panel itself is finely tuned and offers picture quality that is only matched by Sony. The panel itself is extremely thin.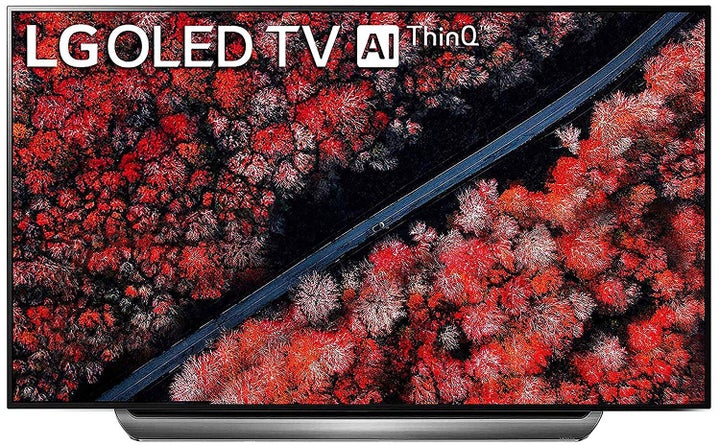 The one advantage over the Sony 55A9G is the fact that all four of the HDMI ports are HDMI 2.1 enabled. This means that you can get a variable refresh rate, 4K at a whopping 120Hz (even better for watching sports), and eARC.
The TV runs LG's WebOS, and supports both Google Assistant and Amazon Alexa. LG's other OLEDs—B9 & C9—are cheaper and almost as good, so consider them if you're watching your budget.
Model: LG 139 cms (55 inches) 4K Ultra HD Smart OLED TV OLED55C9PTA
2. Sony Master Series XBR-55A9G Review
Sony's flagship OLED for 2019 is on par with LG's C9 in terms of picture quality. The Sony A9G has top-notch picture quality, 4K, Dolby Vision HDR, and a Netflix Calibrated mode. An interesting feature is Sony's Acoustic Surface technology, that turns the whole screen into a speaker, and gives it the best sound out of the box.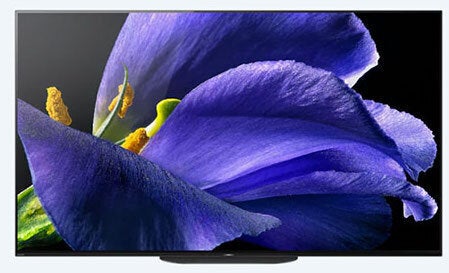 The Sony A9G runs on Android TV, and has Google Assistant, so you can control the TV with your voice. The only downside when compared to the LG C9 (apart from price), is that Sony's TV doesn't have all HDMI 2.1 ports.
3. Samsung Frame TV
Samsung's like of QLED TVs falls a little short of OLED in terms of picture quality, but these LED TVs can get brighter and thus deliver a more vibrant picture than a normal LED TV. The most interesting of these is the Frame TV.
The TV is meant to be wall-mounted and the design is like a picture frame. When it's in standby mode, famous works of art are displayed on it, turning the television into a showpiece, with galleries and collections being signed up for display by Samsung.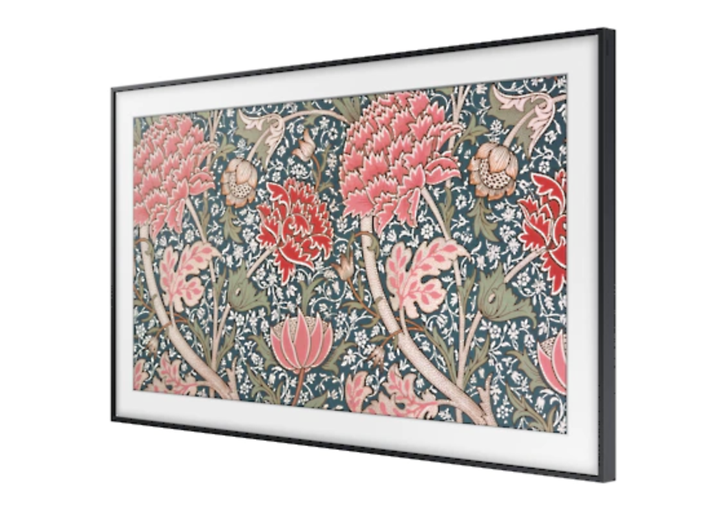 The original Frame, launched in 2018, had disappointing picture quality, but the 2019 model is far more refined with a new 4K QLED panel, with excellent contrast and colour levels.
You're going to be buying it more for the Art Mode than anything else, but as a daily driver for consuming content, it will not disappoint you, especially when you factor in the price.
4. Samsung Q90R 4K Smart QLED
It's the most expensive television on our list, but Samsung's flagship 2019 QLED TV has a new backlight system that looks amazing, with excellent viewing angles, that are comparable to OLED.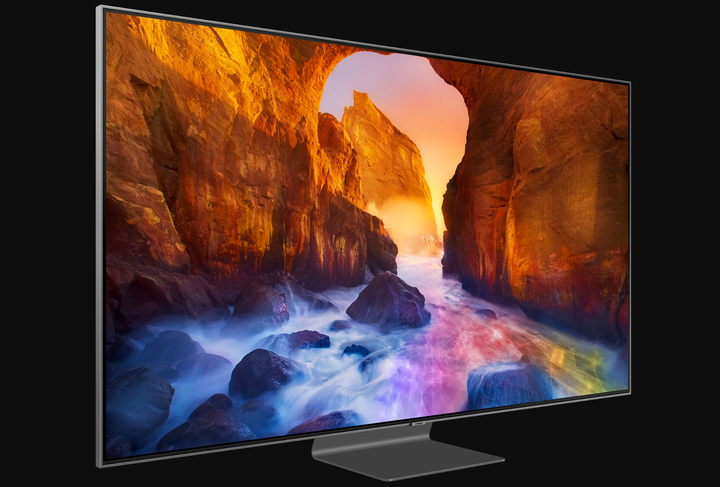 It's not super-sleek, with a 4cm thickness, and is only available in the 65-inch size, but its built-in sound isn't so good. It's designed to be used with an external soundbar instead. The TV supports a plethora of apps, including a built-in Apple TV app, but the best part about it is the OneConnect box.
It handles all the input, output and power cables, so you're not gingerly reaching behind the television every time you want to change a part of your setup. Plug the OneConnect Box into a wall socket and you're good to go—there is just one optical cable from the box to the screen.
Budget TVs
It wouldn't be a buying guide if I didn't mention a few of the budget TVs in the market. They may not have the same picture quality, but one can't deny the sheer value-for-money they offer. In times like these when technology is rapidly improving, It might not be such a bad decision to buy a cheaper TV, and replace it sooner, than the normal 5-10 year cycle.
5. Vu Premium Android TV
The Vu range of Premium Android TVs come in four sizes—43, 50, 55, and 65-inches. The TVs come with a pure Android experience with Chromecast built-in and enough connectivity options.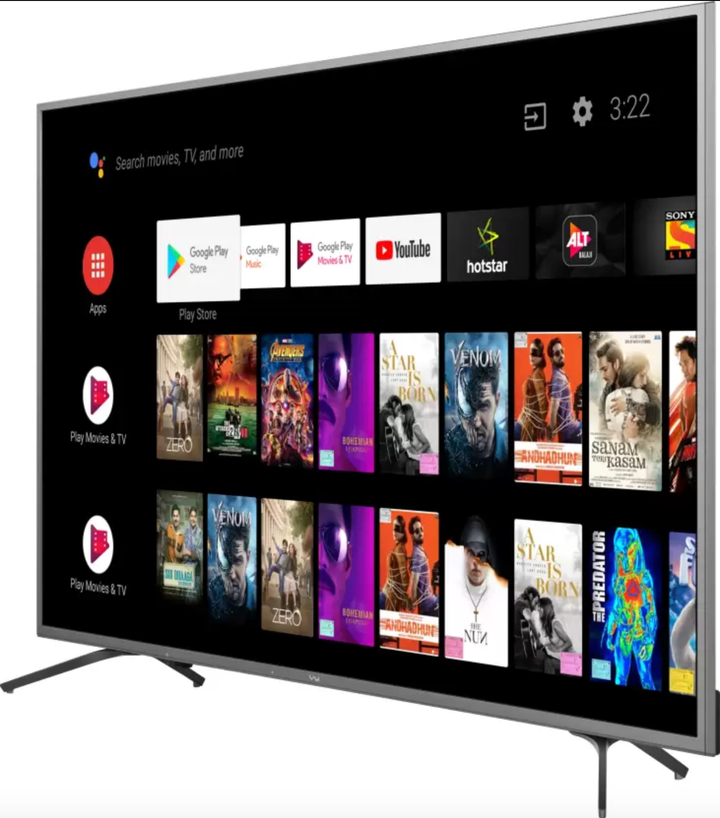 The picture is sharp, and motion handling is good, along with an Android smart TV interface. The design is good but lacks the sleek premium feel of high-end models.
The Vu 55-OA Premium Android 4K Smart TV is the one I'd recommend from the lot. It comes with a pure Android TV experience (which is very well appreciated), good picture quality, built-in Chromecast, and many connectivity options.
6. TCL 55P8E Elite Smart TV
A 4K HDR panel, an elegant design, good sound output, and support for all major OTT platforms in a cheap and compelling package. What more can one ask for, right? TCL has been trotting out competitively priced TVs for quite some time now. In the past year or so, since the competition has heated up, TCL has also focused on the budget range of its portfolio.
The recently launched P8 series provides great competition to the likes of Xiaomi and Vu. The P8 series is the company's first AI TV range with Android 9 Pie support and voice integration via the Google Assistant.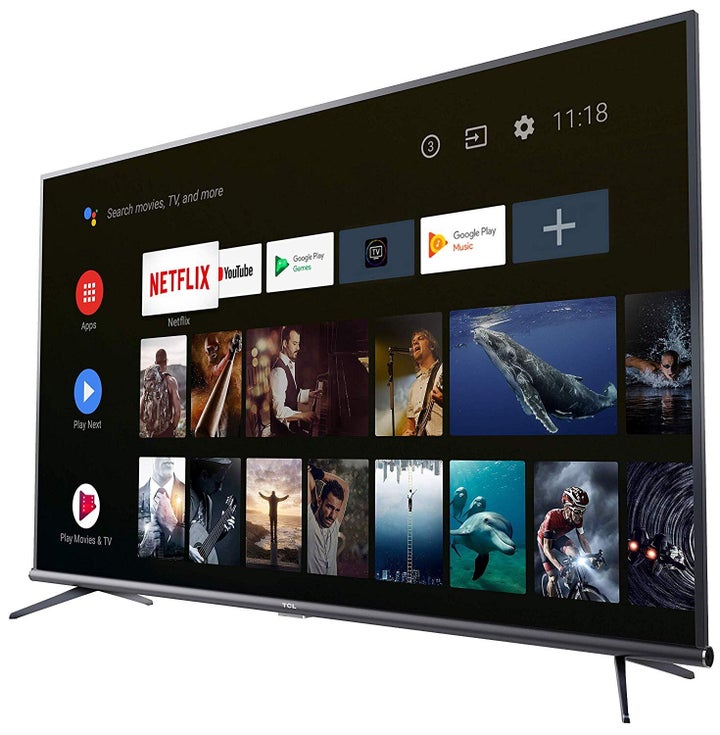 The P8 series comes in three flavours—the P8E Elite (43, 50, 55, and 65-inches), P8S Supreme (55, and 65-inches) and P8 (43, 55, and 65-inches). The P8E Elite is the most compelling of the lot. It has a bezel-less design and comes with 4K resolution, HDR support, micro dimming and wide colour gamut. Furthermore, there is Dolby audio and Bluetooth audio support.
The 50-inch model comes in at just Rs 37,999, and was available for under Rs 30,000 during the Diwali sales. It has a vibrant and sharp panel with deep blacks. Audio output is loud and clear. It comes with an intuitive remote and a clean UI, with support for casting and a plethora of connectivity options.
It may be a bit slow, but all that can be forgiven when the price is so compelling.
7. Xiaomi Mi TV 4X
It's been roughly a year since Xiaomi got into the smart TV portfolio, and while the company may be the number one brand in the smart TV segment, that doesn't tell the whole story.
Xiaomi's TVs may not have been good from the get-go, but they are incredibly cheap, and at least on paper, offer a lot of value. But they have issues such as a lack of support for Netflix, lower quality display panels, and substandard casting (from your phone or other connected device).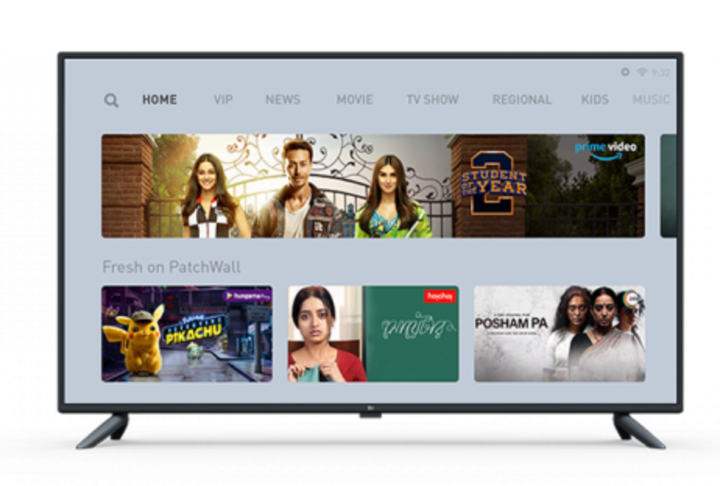 The brands' latest offering—Xiaomi Mi TV 4X—brings to India one of the cheapest 4K TVs out there. The Mi TV 4X comes in four sizes—43, 50, 55, and 65-inches—and brings with it many upgraded specifications.
This TV finally adds support for Netflix and Amazon Prime, and brings affordable 4K to everyone at an under Rs 30,000 price.
While the picture quality will definitely not match LG and Samsung, it's very much worth it if you're on a strict budget.
Model: Xiaomi Mi TV 4X 50