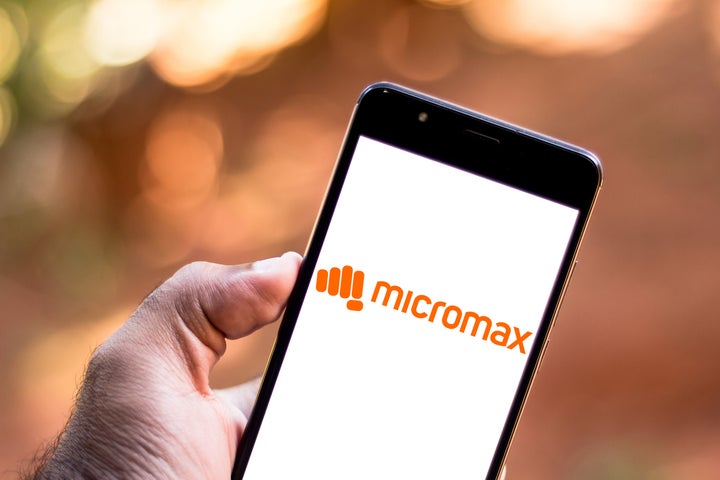 BENGALURU/NEW DELHI — For a brief moment in Micromax's corporate history, in August 2014, the company became India's biggest mobile phone brand and the tenth-largest supplier of mobile phones in the world. The following year, the pink papers reported that Micromax's founders valued the company at nearly $3.5 billion dollars.
Five years later, in August 2019, the Economic Times had reported that company's valuation had fallen 90% from its 2015 peak — a startling fall for a company credited with recognising, and successfully tapping, India's hunger for inexpensive smartphones.
If the decade of the 2000s spawned a crop of optimistic Indian companies determined to sell digital products and services to India's emerging middle class; the 2010s marked a time when India's digital upstarts were either acquired by, or flattened by their giant, cash-rich Chinese competitors.
Micromax exemplified both trends: The company rapidly grew from a technology supplier for Nokia to an international seller active in places like Dubai and Russia, and hired Hugh Jackman as brand ambassador when he was at the height of his popularity.
In 2008, the company introduced a slew of inexpensive innovative phones customised for the idiosyncrasies of the India market — a dual-SIM phone for users switching between data-plans sold by competing mobile operators; a dual CDMA-GSM phone for a time when the mobile telephony market was split between competing technologies.
Ten years later, in 2018, Chinese companies like Xiaomi, Vivo, Realme, and Oppo control 67% of India's smartphone market.
The rise and fall of Micromax reads like an Aesop's fable on the Indian economy, offering sobering lessons for policymakers befuddled by the Indian economy's worrying slump.
Interviews with almost a dozen current and former Micromax employees, analysts and competitors, suggest that sweeping changes in the phone industry were coming that none of the companies active in India fully prepared for.
HuffPost India also reached out to Rahul Sharma, co-founder and former CEO, and also former Micromax CEO Vineet Jain, who took over after Sharma, on email and on the phone, but both men were travelling according to people we spoke to, and did not offer any comment about this article.
The rise of Micromax
Micromax was not a young startup in the early 2010s when it burst into the public eye with a range of smartphones that offered features nearly at par with a Samsung, but at a price that was half of what the global brands were asking. The company started a decade earlier, as an equipment manufacturer.
"We were all friends; me and Rajesh [Agarwal] were neighbours, and I knew Sumeet [Arora] and Vikas [Jain] from college, and when we had finished studying, it was 2000, and we thought, everything is booming, we should also start a business," Sharma told this reporter in 2013.
Micromax was making specialised hardware for Nokia, who signed up the company as an all-India distributor for Nokia 32s, phones that looked like normal landlines, but used SIM cards instead of a wired connection. These were used to quickly set up call centres, and PCOs across India. Micromax was soon installing 10,000 Nokia 32s a year, but in 2004 Nokia sold off this business worldwide.
Micromax then took this same technology to Airtel, and was tasked with setting up payphones in Jammu and Kashmir, before expanding it to the rest of India, hitting, at its peak in 2007, 250,000 devices a year. Around this time, Sharma explained, the founders started to look for the next big thing for Micromax, and the answer was mobile phones.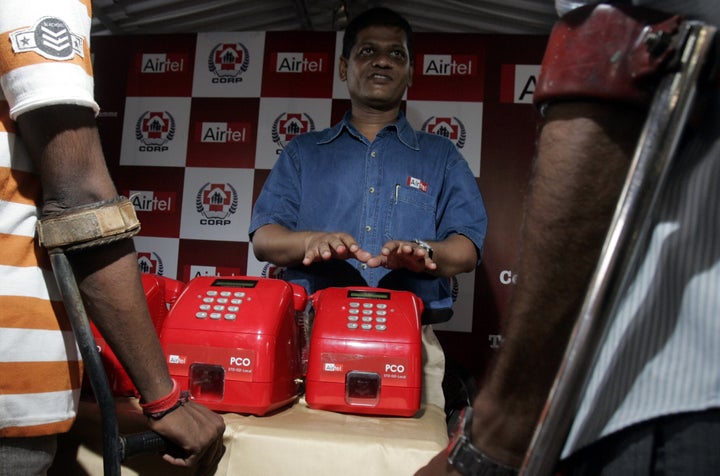 The ecosystem for building phones from the ground up wasn't present in India — still isn't — so Micromax went to China, from where it was sourcing hardware. The phones were designed by Micromax in India, with reference designs from chipmakers like Qualcomm and MediaTek, and then built by fabricators in China in the thousands. Some parts would be assembled in India, but the most important parts of the phone were coming from China in huge consignments.
"We were growing really fast in the early 2010s," a former employee told HuffPost India. "We were only competing with the global brands, and Rahul [Sharma] was very keen on the international model and studying China."
"He was investing in R&D, and looking at Nokia and BlackBerry to understand why their market-share was falling," she added. "But in a few years, things were looking a little different, OnePlus was beginning to take off, and Xiaomi was doing these flash sales."
Micromax, in short, was about to fall prey to exactly the sort of obsolescence that sank Nokia.
"Every three years, there is change that comes in the phone industry. In 2009, smartphones started coming into the country," said Anuj Sharma, Head of Marketing at Xiaomi India, with previous stints at Lenovo, Wipro and Motorola. Nokia, till then the undisputed leader in feature phones didn't plan for this market, but by 2012 several Indian brands saw inexpensive smartphones as a great opportunity. "So 2012, till 2015, the Indian brands were bigger, and that time almost half the market was Indian brands.
"The Indian brands did not properly prepare for the arrival of Jio."
In 2015 Airtel started investing in 4G technology. 4G cell phone networks, Sharma pointed out, were incompatible with older 3G compatible phones but many Indian phone manufacturers were not too concerned as they assumed it would take a while for the technology to be rolled out across the country.
"The first thing that happened was, thanks to our big brother in [Mumbai], the country went from 3G to 4G almost overnight," Micromax's Rahul Sharma said in an interview with this correspondent in 2017, referring to the September launch and explosive roll-out of Reliance Jio. "So that affected us in 2016. But we thought that we would launch our new phones in November."
But in November 2016, another unhappy surprise awaited the company.
"The big brother in Delhi then announced demonetisation and we knew that we couldn't launch right away," Sharma said, referring to Prime Minister Narendra Modi's perplexing decision to paralyse the Indian economy by scrapping Rs 500 and Rs 1000 notes overnight. "So we were waiting for the right time to launch, and started things off in February."
This break, from September 2016 to February 2017 would cost Micromax dearly.
The Jio effect
"The Indian brands did not budget for the arrival of Jio. If you look at the shift from 2G to 3G, it took a long time for people to adopt the new technology. But Jio came in and gave free phone connections with unlimited 4G data, and suddenly everyone started to use that," said a consultant who works with smartphone makers on the Indian market, and asked not to be named.
Overnight, Micromax found itself saddled with a large inventory of 3G phones that no one wanted. Worse, the consultant said, it was common practice for the company to use the revenues from selling one batch of phones, to order and procure the next batch.
"Everyone had to buy stock at a huge scale, and then they got stuck with a huge bunch of 3G handsets that they couldn't sell in India," the consultant said. "They used to buy one shipment, sell that, and use the profits to buy the next shipment."
Micromax didn't manufacture its own phones, and their Chinese suppliers could only customise their products if they were ordered in large enough quantities.
"You have to start with a Minimum Order Quantity (MOQ) — let's say I don't want a single SIM, but a double SIM — they'll make it but they will take an order of [at least] 500,000 units, and they will make it in one batch," Xiaomi's Sharma explained. "So it is a big inventory problem."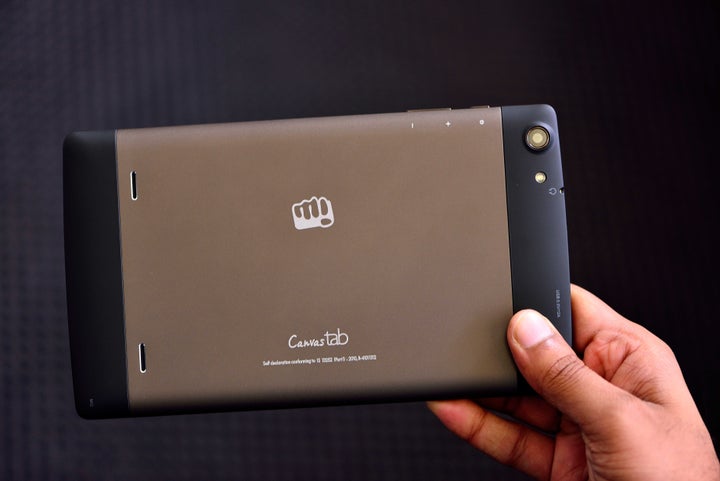 As Micromax retreated from the market to regroup and draw down its inventory, a host of Chinese manufacturers flooded the market with 4G ready phones.
"The launch of Jio was a huge hockey-stick moment for us," Sharma added, using a business term meaning a point of explosive growth. "When Jio came in and said it's 4G, and it's free, the market went bonkers."
"Our portfolio was already ready," he continued. "We already had a portfolio of devices which were high in demand, which also supported everything that Jio wanted. So it became a perfect setting for us."
The direct entry into of Chinese phones upended Micromax's business model.
"The whole smartphone industry took off in the cheaper category, and it was going well," noted Meenakshi Tiwari, An Analyst with Forrester Research. "Take the Chinese handset parts, and assemble the parts. But once the Chinese players came to India, it dropped out instantly. The Chinese companies could do the same thing, and remove the middleman — the Indian brands."
End of an era
In hindsight, Micromax's collapse seems almost inevitable — it was only a matter of time before China's factories saturated their domestic market and looked for the next big market to sell to. And India's complete absence of a local manufacturing ecosystem, Prime Minister Modi's flawed Make In India policy notwithstanding, made the country a ripe target.
"Make in India never succeeded because no one was manufacturing in India, only assembling. The Indian customers made it clear they want the cheapest product, and although the production ecosystem in India is improving, the ecosystem doesn't exist here yet, compared to China," said Tiwari, the analyst from Forrester. "You have cheaper labour here, but it can't replace poor infrastructure, or business-unfriendly policy."
Even today, market-leader Xiaomi has localised a lot of the components that go into its phones — batteries, box, connectors, cables — but most of the complex work continues to be done back home in China. The next step is the camera, although lenses are very complex and could be a speed-bump in that roadmap. But the actual processor is not going to happen here anytime soon.
"If you look at Japan, or China, it's after decades of investment that they've reached this point, so you can't expect it overnight," said Xiaomi's Sharma, adding that Xiaomi now had seven manufacturing and assembly facilities in India.
Micromax lives on, but it is unlikely that the company will recover its once commanding position in the market.
"People used to love our products, but the ecosystem did not support us," a former Micromax employee now working for a startup in Bengaluru rued. "The government didn't support us, unlike in China."
Popular in the Community