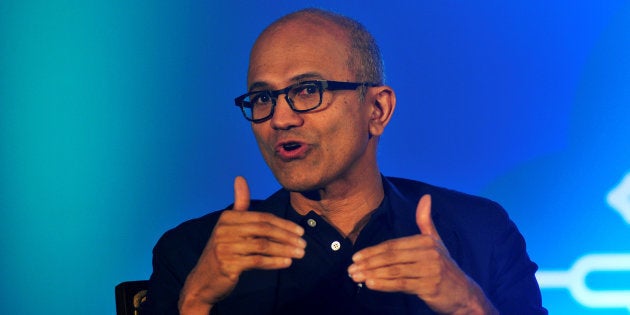 In a bid to make more mobile consumers use its applications, Microsoft launched the Skype Lite app today. Speaking about the app at the company's 'Future Decoded' event in Mumbai, Microsoft CEO Satya Nadella, who is currently visiting India, announced that the app will be integrated with users' Aaadhar Unique Identification Numbers in India.
The 'Made for India' app will enable Android phone users to make calls and exchange instant chat messages with other Skype users, free of cost. Skype Lite users will also be able to place calls to landline or mobile phones for a charge. Additionally, the app also enables users to send and receive SMSes in areas where Internet data service for mobile phones is not available or their contact is not on Skype. Microsoft has ensured that users can filter out spam and promotional messages from Skype chat and SMS services.
Skype Lite will only be available on the Android platform for now. Nadella said that the app will have all the functionality of the full-sized Skype app, alongside specially developed features for India. The Aadhar integration can take place during the call and all the data will be wiped out once the call is over.
Microsoft also said that users will have control over the data usage. Skype Lite has tools to track and manage data used on WiFi and data network.