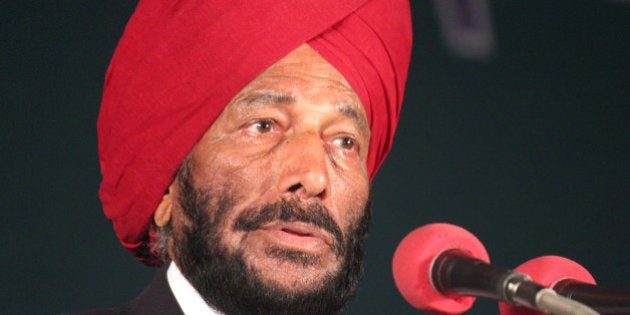 Legendary athlete Milkha Singh today joined the debate over returning of awards, saying there are other ways to protest in a democratic country like India and giving back awards will not set a system right.
"What is the idea behind returning awards? What aim will one achieve by doing so?" he questioned.
"If today, I get up and say that I want to return my Padma Shri, then my son (ace golfer Jeev Milkha Singh) will also talk on similar lines, but how is it going to help things and set the system right, about which they (those who talk of intolerance) feel it is so?" Milkha asked.
"If you have to express your views on something, returning awards is definitely not the answer. The government has given you an award keeping in view your achievements, if you return it, how does it affect the government," he said.
Several authors, artistes and historians have returned their awards recently to protest against what they call as "rising intolerance" in the country.
When asked about Bollywood superstar Aamir Khan also joining the chorus, the 85-year-old 'Flying Sikh' said, "I have read about his comments, I think these are a bit too much".
Aamir had yesterday said that he has been "alarmed" by a number of incidents and his wife Kiran Rao even suggested that they should leave the country.
ilkha, who won gold in 1958 and 1962 Asian Games and is also the only Indian to win an individual athletics gold in the Commonwealth Games, said that "our main concern should be how all of us can take our country collectively forward".
"I think we should rise above narrow things...How does it matter if one is Hindu, Muslim, Sikh or Christian, we are all one. We should maintain brotherhood and take this great country forward," he said.
Milkha Singh also praised Prime Minister Narendra Modi, saying "wherever he goes, he is extending India's hand of friendship".
"Today, it is easy to start a fight. If one wants we can take cudgels with China, with Pakistan, but what will one gain. Every thing will be destroyed and nobody will gain, so we should have friendly relations with everyone," he said.
Milkha Singh said that Modi wants India should become a strong economic power.
"We should also take inspiration from (104-year-old) marathon runner Fauja Singh. He is above 100 years, but still competes in marathon, it is a big thing and I think people should take inspiration from him," he said.