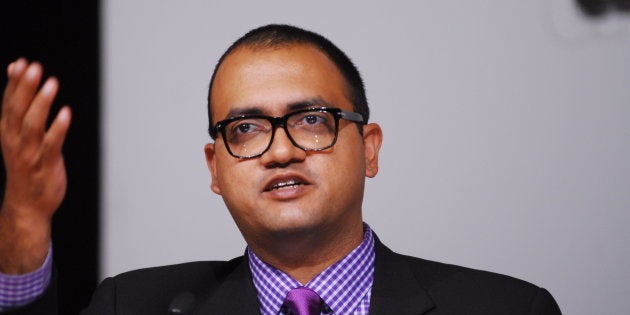 (UPDATE: This post has been updated with a statement from HT's Shobhana Bhartia and Sukumar Ranganathan. An earlier version of this post suggested that Niranjan Rajadhyaksha was to be made Mint editor. It has been updated since then.)
Sukumar Ranganathan, editor of Mint, will take over as editor-in-chief of Hindustan Times, sources told HuffPost India. He will succeed Bobby Ghosh, who held the position for 14 months before announcing his resignation earlier this month.
Shobhana Bhartia, Chairperson and Group Editorial Director, sent out this statement to employees on Saturday morning:
Dear Colleagues,

I am delighted to announce the appointment of Sukumar Ranganathan, 48, as the Editor-in-chief of Hindustan Times. He will oversee all the print and digital operations of HT and report to me.

Sukumar, who has post graduate degrees in Mathematics and Business Administration and has a graduate degree in Chemical Engineering, has been Editor of Mint, of which he was a co-founder, since late 2008. In his time as editor, Mint has become the most respected and awarded newsroom in the country, winning seven Society of Publishers of Asia awards, and 10 Ramnath Goenka awards. He joined HT Media in 2006 as part of the founding team of Mint. He has previously worked at the India Today Group and The Hindu Business Line.

Sukumar will also take over the leadership of the HT digital newsroom on 23 October.

Bobby, who has, in the short span of 14 months, managed to transform the HT digital newsroom into a truly integrated one, producing high-quality content, will be with the company till 31 October.

The company will shortly make an announcement on the editorial leadership of Mint.
People close to the matter told HuffPost India that a decision on the Mint leadership will probably happen this week.
Ranganathan, 48, has been Mint editor for nine years, when he took over the job after Raju Narisetti's departure in December 2008.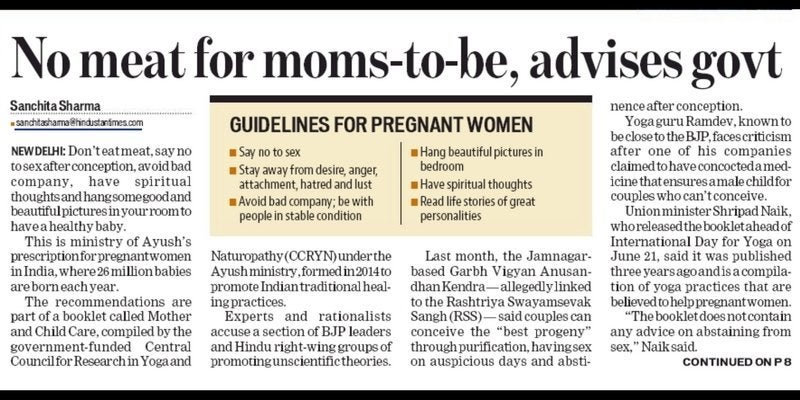 How Different Newspapers Covered The Ayush Ministry's Advice To Pregnant Women
Popular in the Community