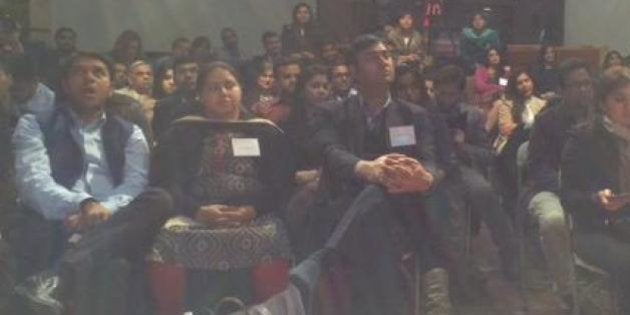 They say a picture is worth a thousand words, but is that a comment on the authenticity of the snapshot? It was an embarrassing situation for Rashtriya Janata Dal chief Lalu Prasad's daughter Dr Misa Bharti who claimed she gave a lecture at Havard and released photos to the media. The university has soundly rubbished the claim.
The report quoted Harvard's statement: Misa Bharti was invited as part of the audience and not as a speaker of any panel at the India Conference at Harvard. Her attendee status can also be confirmed from the fact that she had to purchase a ticket as an audience. She was not invited to deliver any lecture.
Interestingly, Bharti can be seen sitting among the audience members in the photos shared by former IPS officer Kiran Bedi, on her official Twitter account.
Popular in the Community