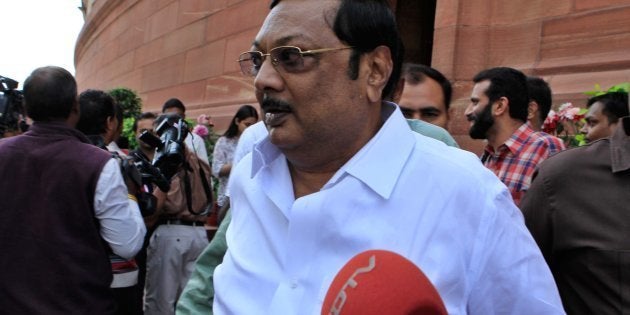 CHENNAI — Expelled Dravida Munnetra Kazhagam (DMK) leader MK Alagiri and his supporters, all dressed in black, are holding a "peace rally" in Chennai on Wednesday to visit the memorial of his father M Karunanidhi, who died last month.
News18 Alagiri quoted Alagiri as saying, "They (DMK) sacked a party functionary who received me at the airport. Will he (MK Stalin) sack all the one lakh people who have pledged their support to me today."
ANI said on Twitter that Alagiri has reached the memorial.
Alagiri, the brother of recently elected DMK president MK Stalin, was expelled from the party in 2014.
The Indian Express reported that no public meetings or speeches are being planned at the rally, which was being held from Triplicane police station to Karunanidhi Samadhi on Marina beach. However, Alagiri may speak to reporters later in the day.
Firstpost reported that Alagiri, his son Daya Alagiri and daughter Kayalvilhi are participating in the rally, along with close to 12,000 supporters.
The march is being seen as a show of strength by the expelled leader, who has been making noises about wanting to be taken back into the party.