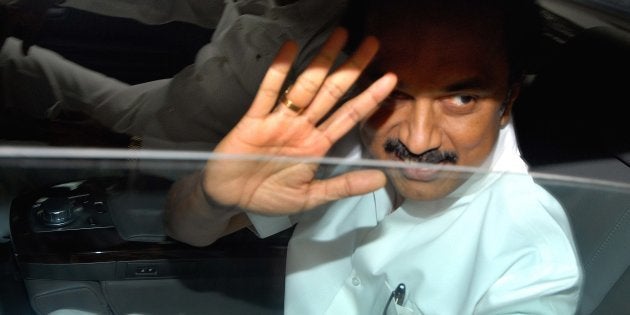 Finally, after years of waiting in the wings, playing the second fiddle, and getting his hands dirty, MK Stalin is the new leader of the DMK and its future in Tamil Nadu. Probably in Indian politics no other eligible leader would have waited this long to head a party and become its chief ministerial hopeful.
Everyone knew that Stalin was indeed the future of the DMK, particularly after the party patriarch and five time chief minister M Karunanidhi indicated that on multiple times. However, after the first occasion, every time Karuna made this point, it was greeted with some some sort of disappointment than joy by Stalin supporters because that meant that the patriarch still wanted to continue at the helm even when he crossed 90. In fact, when Karuna repeated his succession plan in October in an interview with a local publication, there wasn't any jubilation at all because it still meant Stalin had to wait till his father hung up his boots.
Now that he has been elected as the working president (a new post created for him by the party after amending its bylaws because Karunanidhi cannot be replaced as the party president), the decks have been cleared.
Probably in Indian politics no other eligible leader would have waited this long to head a party and become its chief ministerial hopeful.
Stalin is one of the most eligible politicians in India. He began his political career in his teens and joined the party general council when he was hardly 20, that too after doing the customary ward and zonal rounds. The emerging dynasty of Karunanidhi didn't help fast-tracking his rise in the party because it took another 15 years for him to become an MLA. His MISA-torture during the emergency is a must-read chapter in the party folklore. He still took time to cut his teeth in administration - first as the Mayor of Chennai and finally as a Minister. By the time he became a minister, he was well into his 50s.
Subsequently, he became the deputy chief minister and presently the leader of opposition in the legislative assembly. Meanwhile, he also held key organisational positions and took the lead in revamping the party network. A few years ago, when handling the party reorganisation in the districts, there were isolated murmurs from some quarters, but he skilfully subdued them.
Despite being a beneficiary of a powerful dynasty, that's accused of family rule not only in politics, but also in businesses across the state, Stalin's political graph has been rare and really impressive because he literally worked up his way through the ranks. The old generation in the city may still speak about his colourful past as a young man, but the Stalin of our times is a well-mannered, unassuming, highly experienced and well-trained politician.
That he is the oldest Yuvraj of Indian politics does speak about his legitimate legacy. A patient politician who waited for his day of reckoning. "I did not get any post because of the family. I fought elections and won," Stalin said after his elevation today.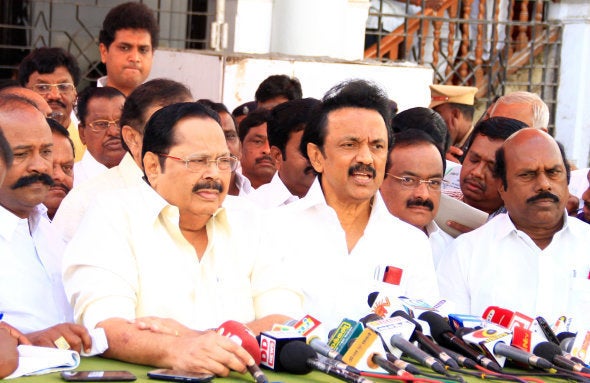 Karunanidhi and the DMK couldn't have delayed the announcement any longer because their Dravidian rival AIADMK is fast filling the vacuum created by Jayalalithaa's death. The AIADMK lost no time in setting the stage and launching Sasikala as the new leader. She has made an impressive first appearance before the cadres and the people and is set to tour the state after Pongal in January. After asserting her leadership within the party, she will now look for the transference of Jaya's legacy in the minds of the people through a mix of emotions and promise, than politics.
Jaya's departure is a great opportunity for DMK and they cannot afford to get it completely offset by Sasikala, who is still an untested asset. If Sasikala manages to resonate well with the people who may still adore Jaya, the DMK will have a task that's tougher than what they would have initially thought. The man to lead the counter attack is not an ailing Karunanidhi, but the gen-next Stalin and his promise for the future of Tamil Nadu because he has proved himself to be a capable politician and administrator.
Jaya's departure is a great opportunity for DMK and they cannot afford to get it completely offset by Sasikala, who is still an untested asset.
Two family questions still remain unanswered. One is the quarrelsome older brother Alagiri, who bitterly tried to undermine Stalin and was ticked off by Karunanidhi; and the second is his half-sister Kanimozhi. It remains to be seen if Stalin will pardon Alagiri and give him some space in his home turf in southern Tamil Nadu because some in the party still feel that Alagiri's fearful presence and organisational capacity are assets that the party shouldn't lose.
However, Stalin's problem is that the fratricidal Alagiri hadn't stopped badmouthing him. Ahead of the assembly elections, he had said that the DMK would lose because of Stalin. "So long as Mr. Stalin is projected (as leader), the party cannot win the election. His family members are interfering with the functioning of the party," is what he said.
Kanimozhi, in comparison, will not be a threat at all because she has no organisational backing except the support of her doting father and perhaps a handful of leaders. She will be at Stalin's mercy and reportedly her mother Rajathi Ammal has been doing her best within the family to ensure that she gets a fair deal. A mild-mannered and sophisticated Kanimozhi's preferred political profile also doesn't clash with that of Stalin.
Anyway, it's going to be an interesting battle in Tamil Nadu. By conventional wisdom, it should be advantage Stalin. Finally, the party has paved the way for the Thalapathy (commander) to become King, nearly five decades after he enrolled as a soldier.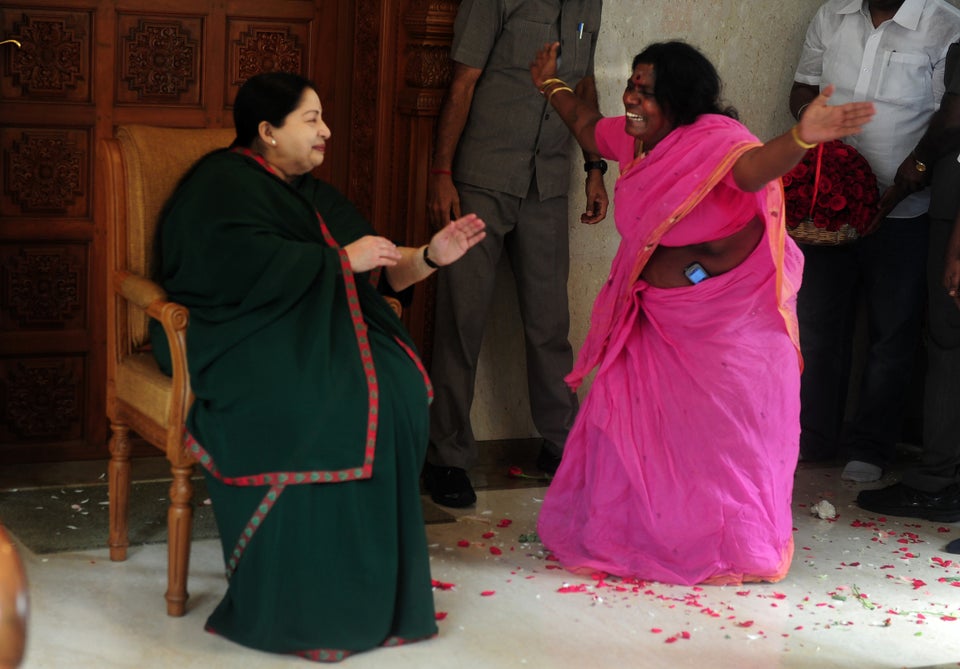 Rare Moments From Jayalalithaa's Life